Starbucks recently opened a new location in Downtown El Paso. I was asked to take some photos for the architect's portfolio. Below are a few selected images from the shoot.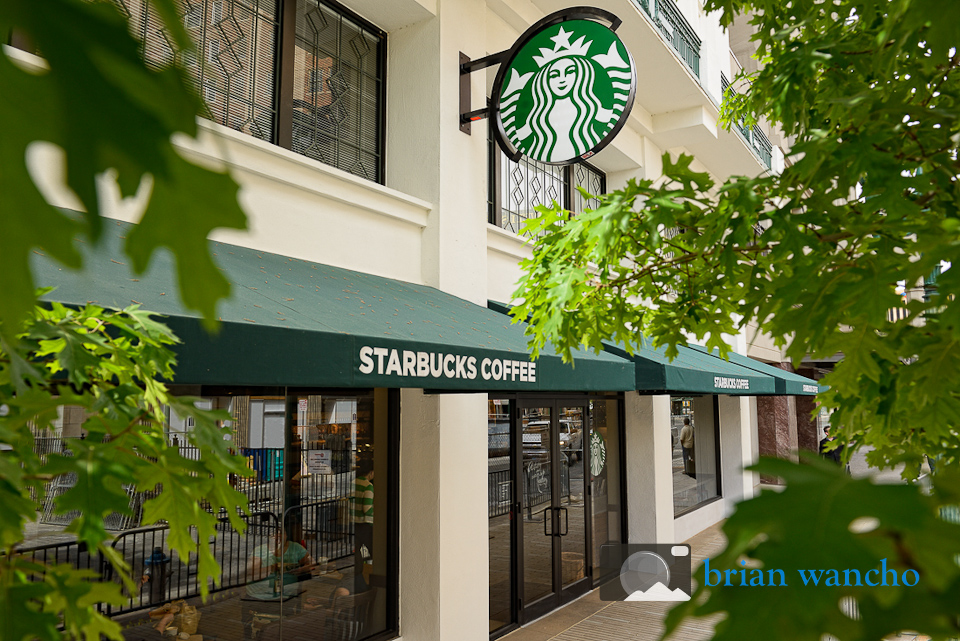 The location presents some difficult challenges. While the store itself is complete, the front is adjacent to a construction site, so getting a clean shot of the storefront was difficult. I decided this would be a good opportunity to try a technique that I've been looking for a good reason to use. For the photo above, the camera was mounted on an extendable painter's pole. It was then lifted into the lower canopy of a tree that is in front of the store. An iPad was used to view the live output from the camera to frame the shot. The iPad was also used to trigger the shutter.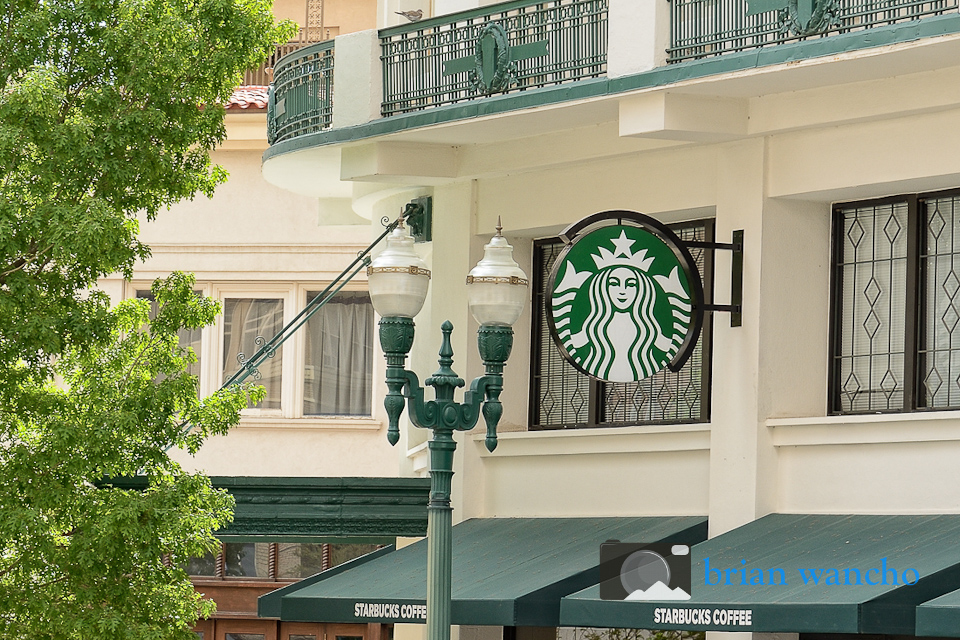 These images were framed in an attempt to capture the Starbucks sign along with distinctive architectural features of downtown El Paso.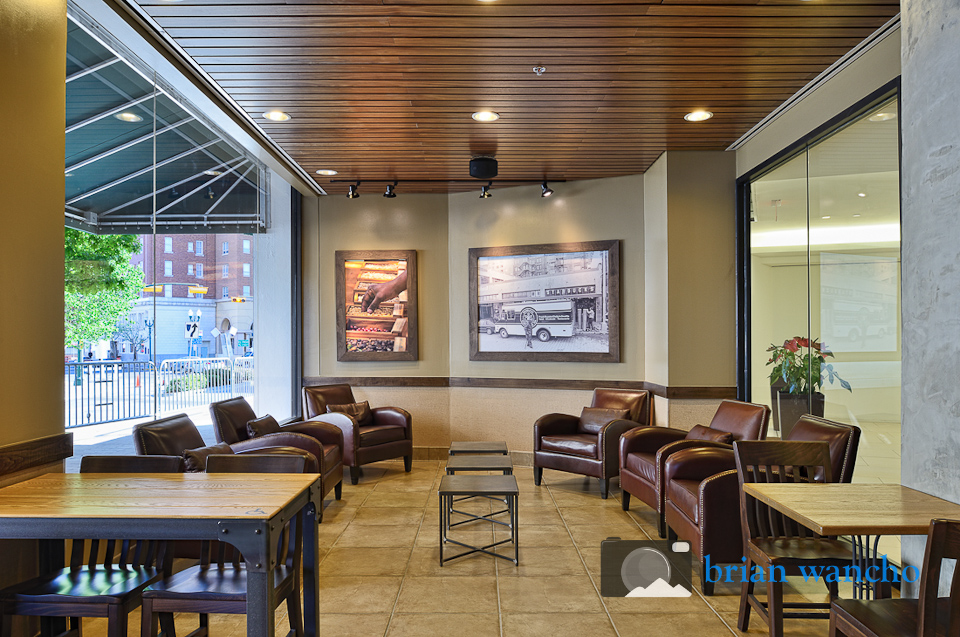 The shot above was created by merging two exposures – one for the interior and one for the view outside the window. In real estate, I would spend some time and set-up lighting to match the interior exposure to the exterior as closely as possible, but this situation required me to be much less intrusive with my equipment.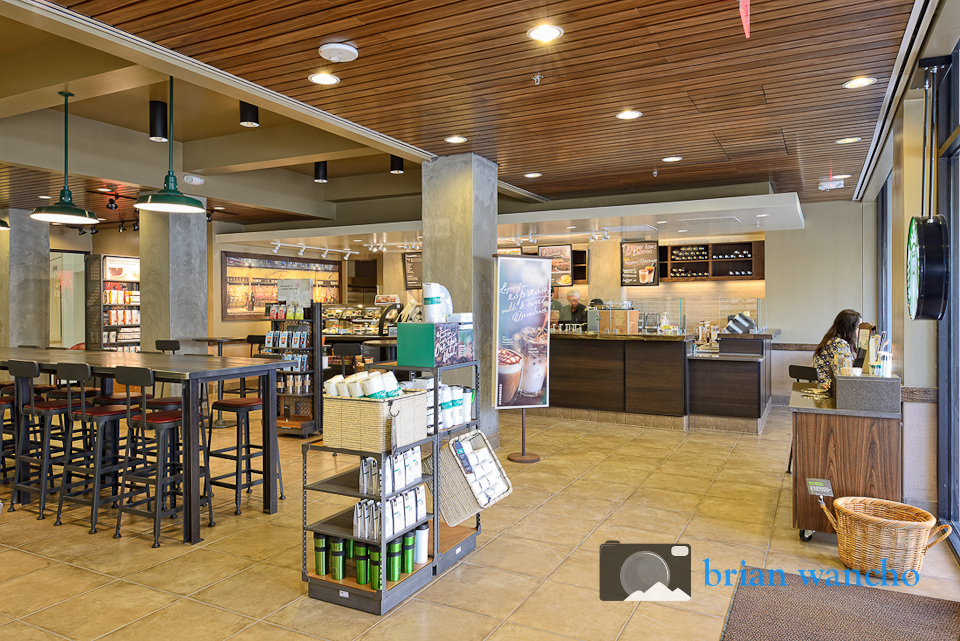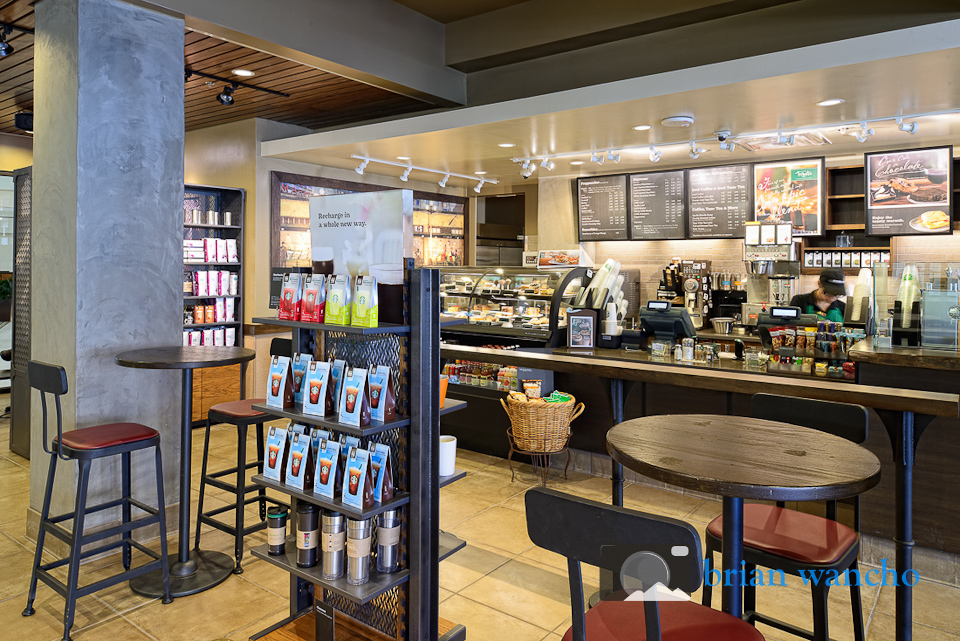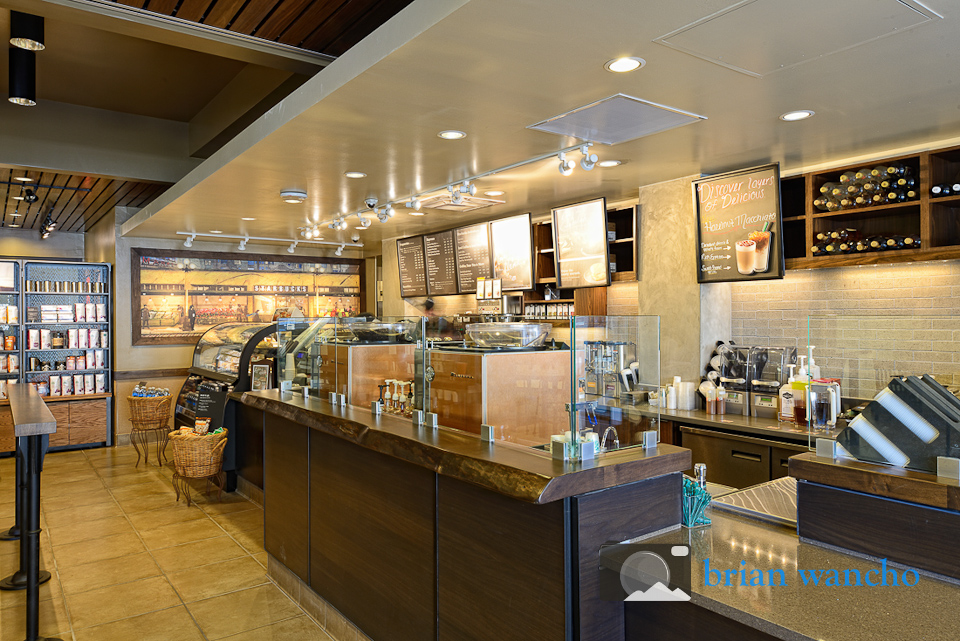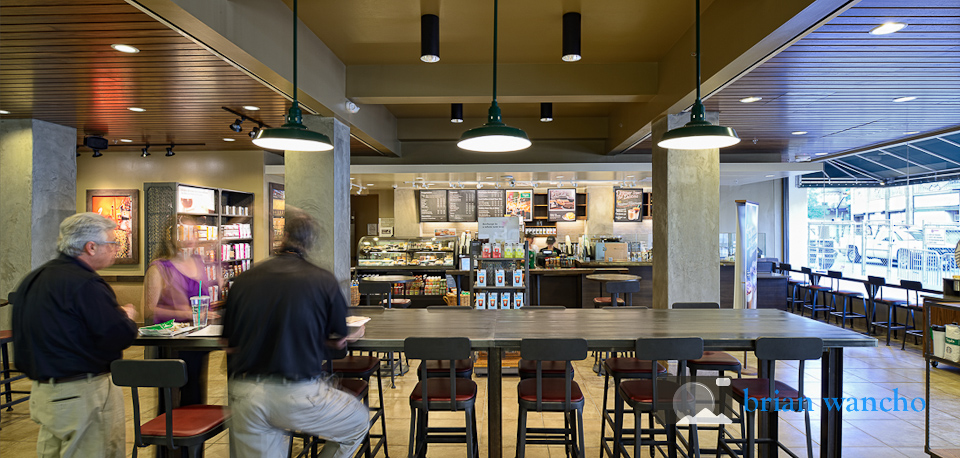 The image above was created by merging three exposures that were taken using a perspective control, or tilt/shift lens. This method allows panoramic images to be created with minimal distortion.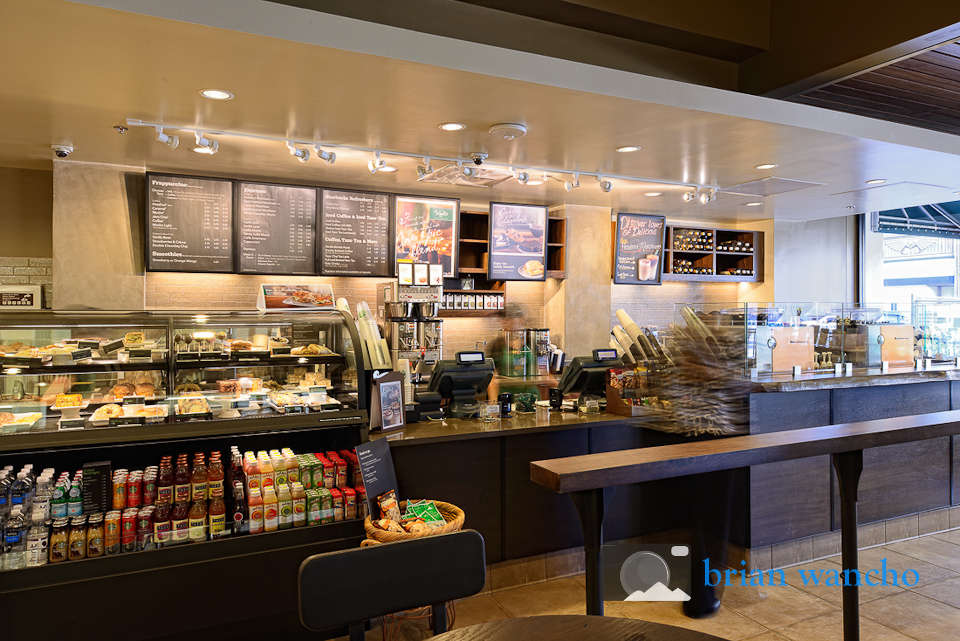 As with previous projects, I looked for ways to communicate movement and life in the photos. In the image above, the customer and barista were included intentionally and the long exposure caused them to be blurred – creating a sense of movement.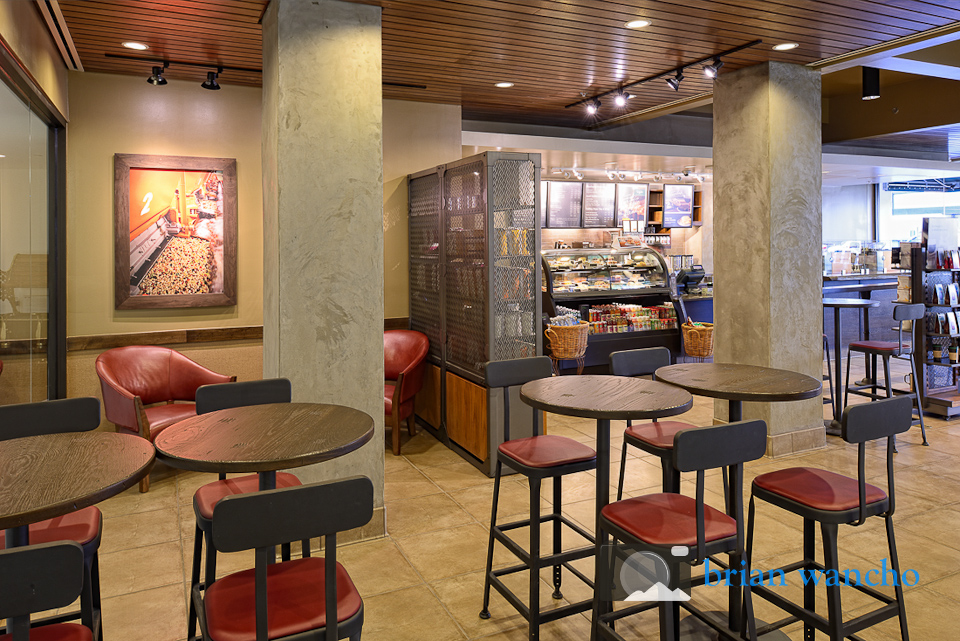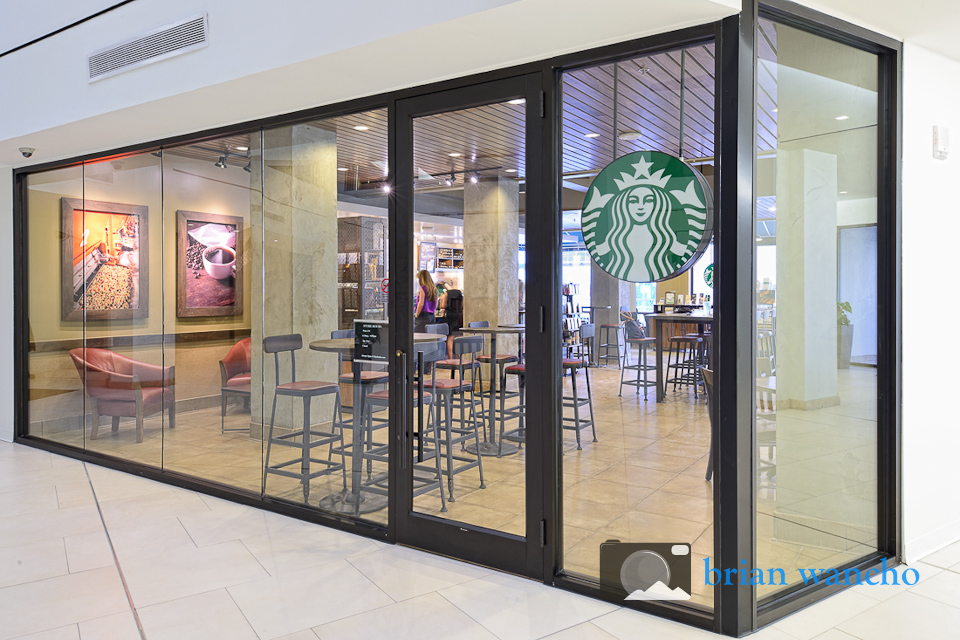 Learn more about my architectural photography services