The Aztec Pavilion in downtown El Paso is a functional public art piece that also serves to educate the public about solar electricity. You can learn more at the city's website. The piece was built by Poetic Kinetics, Inc.
I was asked by the creator to capture some photos for use in their portfolio.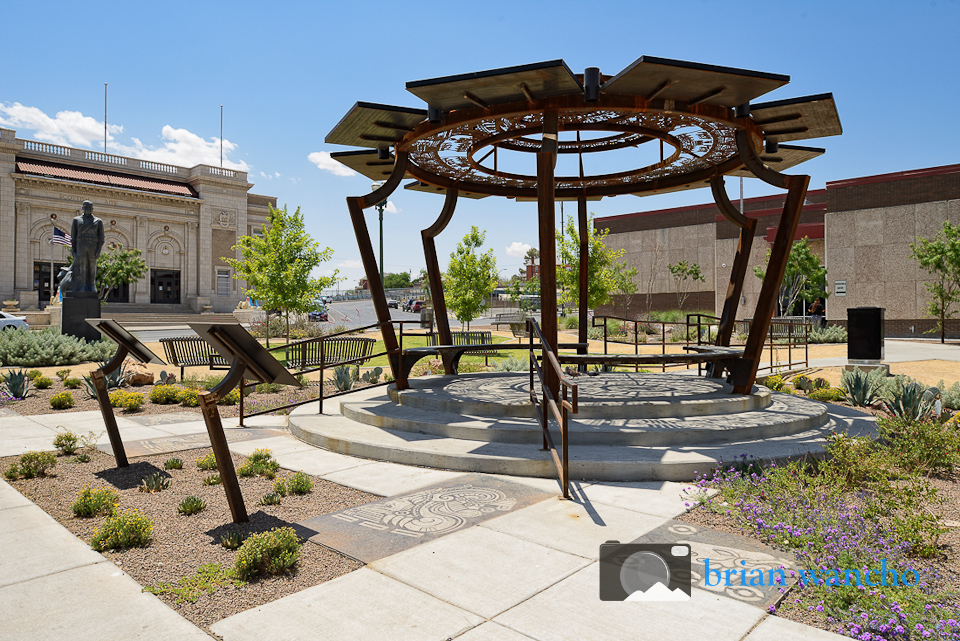 The structure acts as a shade structure while generating electricity that can be tapped in to via power outlets under the seating. The large flat panels around the edge of the covering contain the solar panels.
When you get under the structure you can begin to see the incredible detail work in the metal.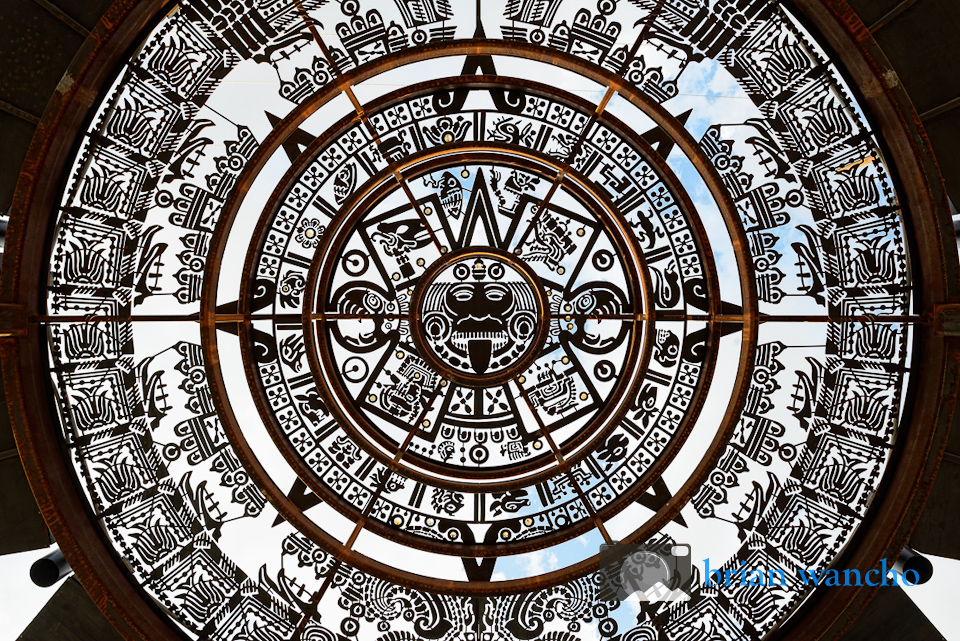 Below is a behind-the-scenes look at how I captured the photo above.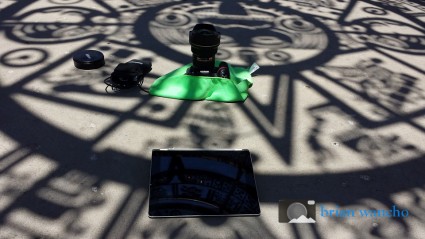 For this shot, I set the camera on the ground in the exact center of the pavilion. I was able to view through the lens on my iPad via the wireless connection provided by the CamRanger device. This allowed me to make small adjustments to the position and settings on the camera. As an added benefit, this method allows me to shoot directly into the sun without burning my eyes through the eyepiece.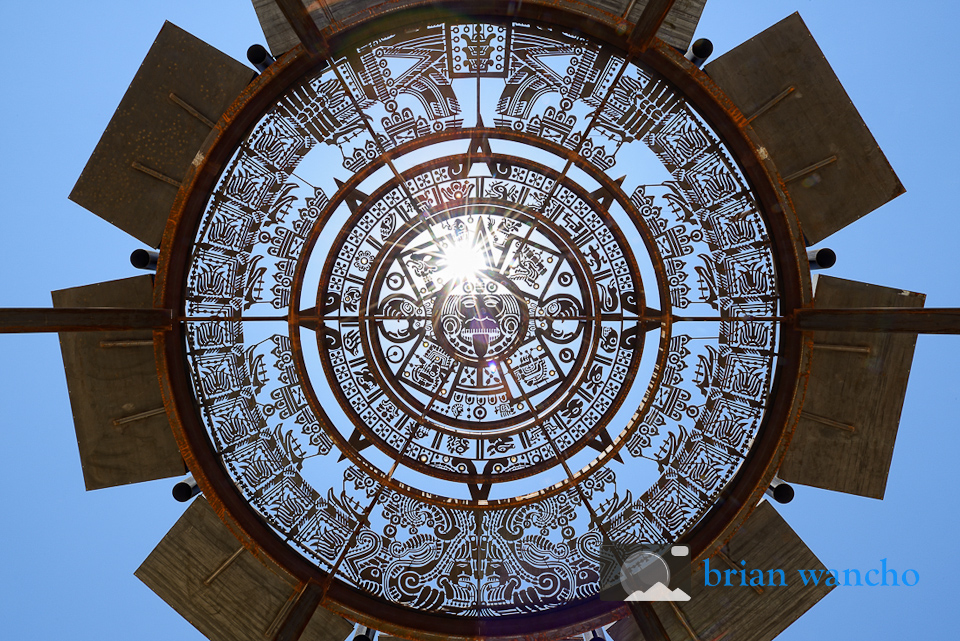 As the Sun Sets
Part of the assignment was to capture dusk and evening photos of the structure. The photo below was shot just before sunset. Look closely and you'll notice the moon almost directly centered above the pavilion.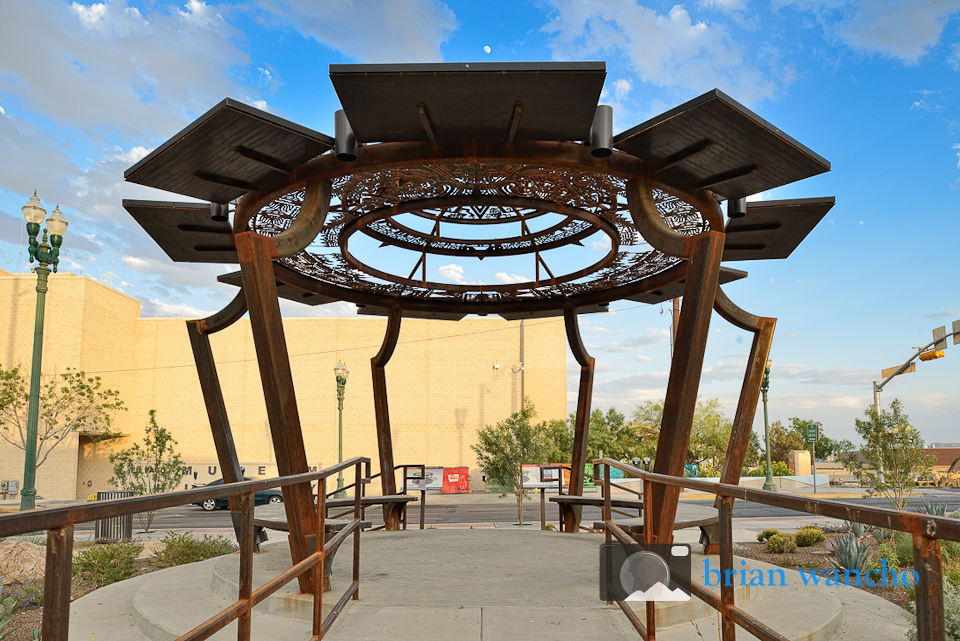 After Sunset
This is when the drama really starts. The sky darkens and the clouds add drama. I noticed that the installed light fixtures didn't turn on so I set-up a few camera flashes to illuminate the structure.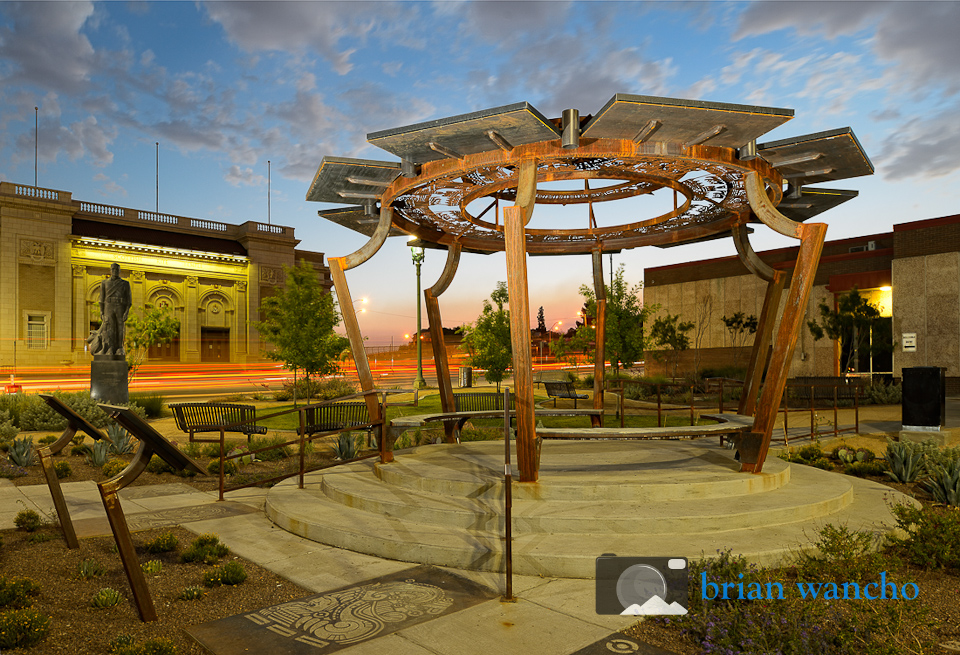 The photo below was taken with a 30-second shutter speed. During those 30 seconds, the two flashes were fired 6 times. This flooded the structure with artificial light which helps it stand out from the darker background.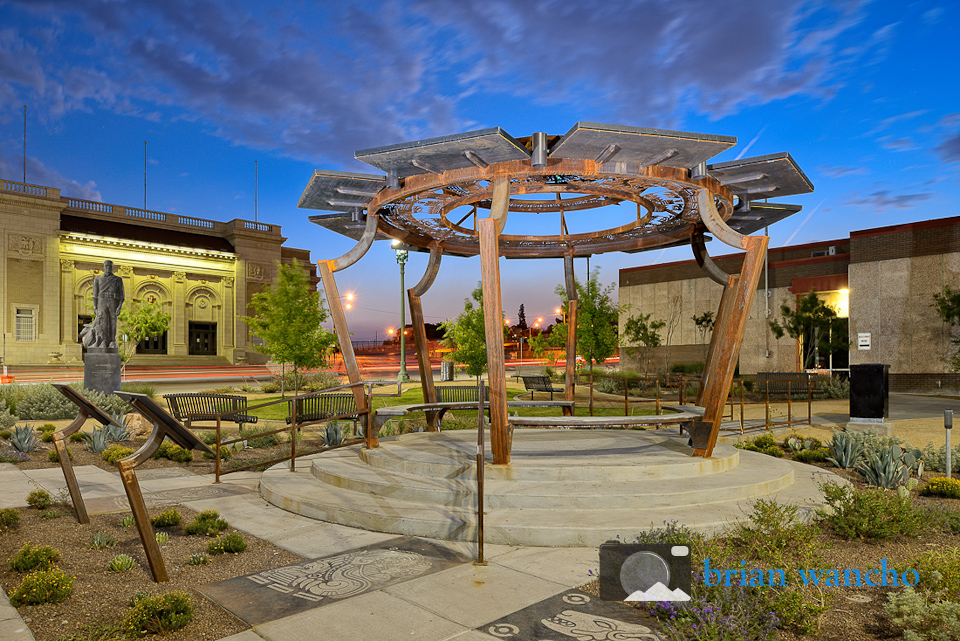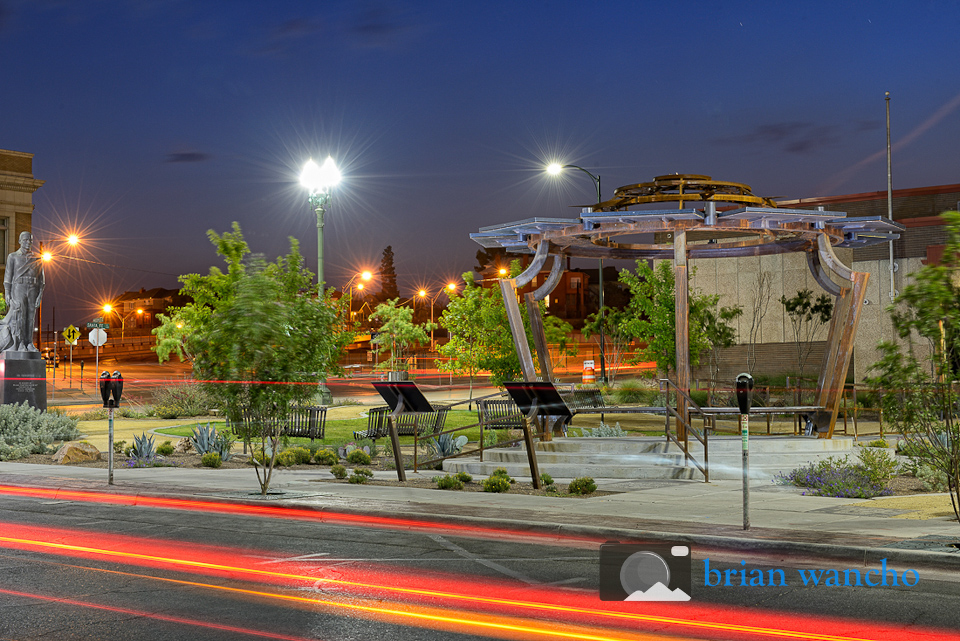 Getting Creative
After I captured all the required shots I wanted to spend a little time getting creative. For this project, I decided to add some colored filters to the flashes to see what would happen. The first shots uses a blue filter behind and an orange filter in front.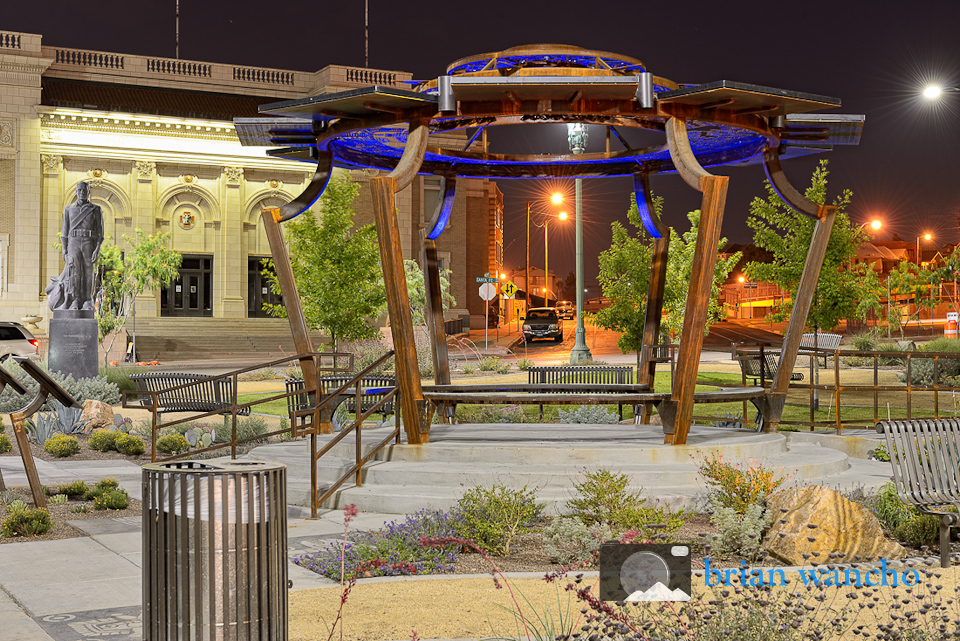 The final photo was created using an orange filter on a flash that I carried around the scene during the exposure. The flash was triggered about 8 times at various positions.