Regus recently opened a new location in downtown El Paso. The location is very well designed and includes modern furniture and finishes. I enjoyed photographing this space for the building's owner.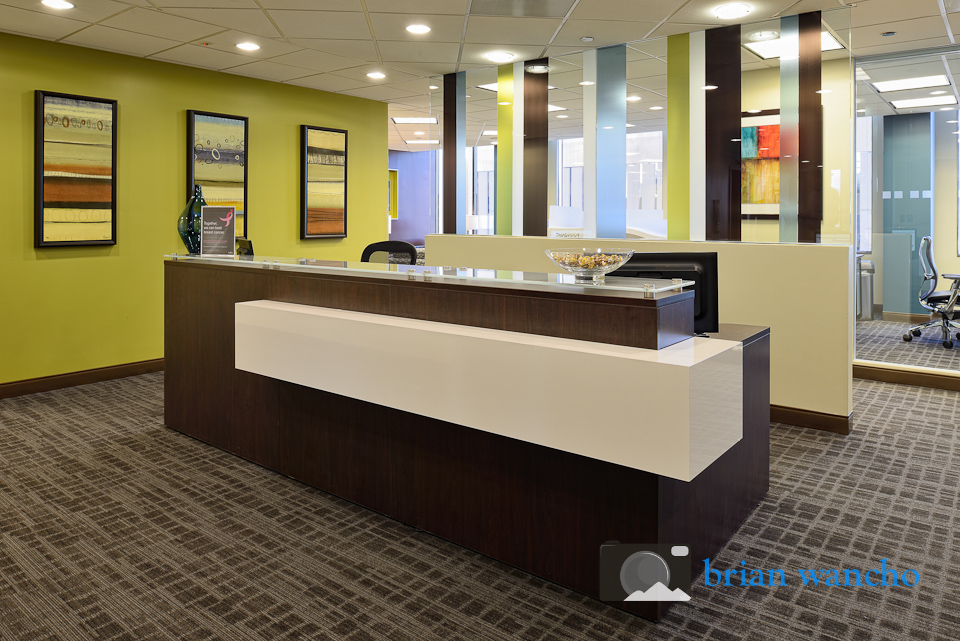 The reception area welcomes guests with modern furniture and decorations.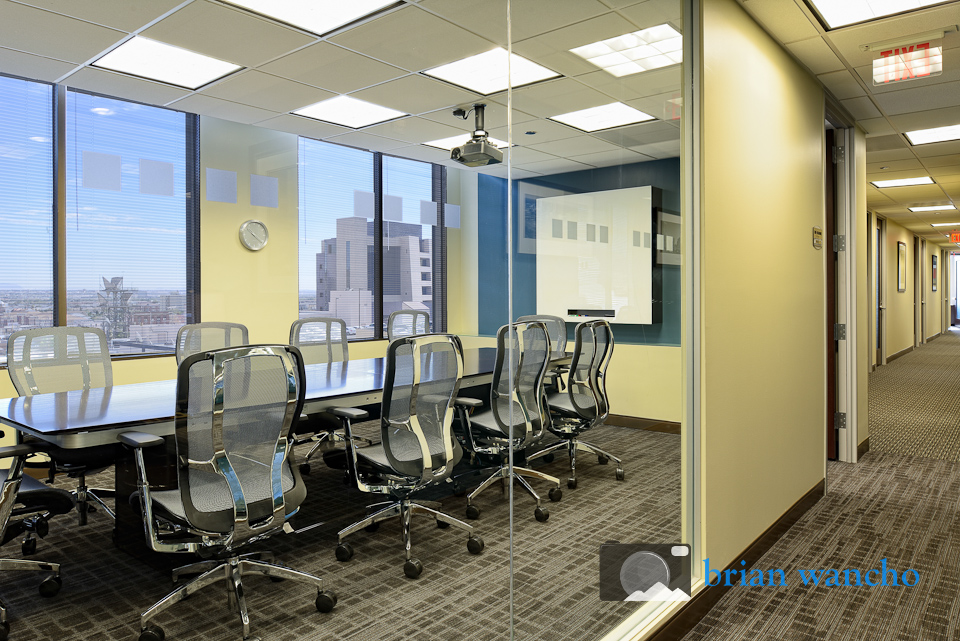 The offices and conference rooms have great views of El Paso.
The business lounge offers a cozy space to hold a casual meeting or get some work done.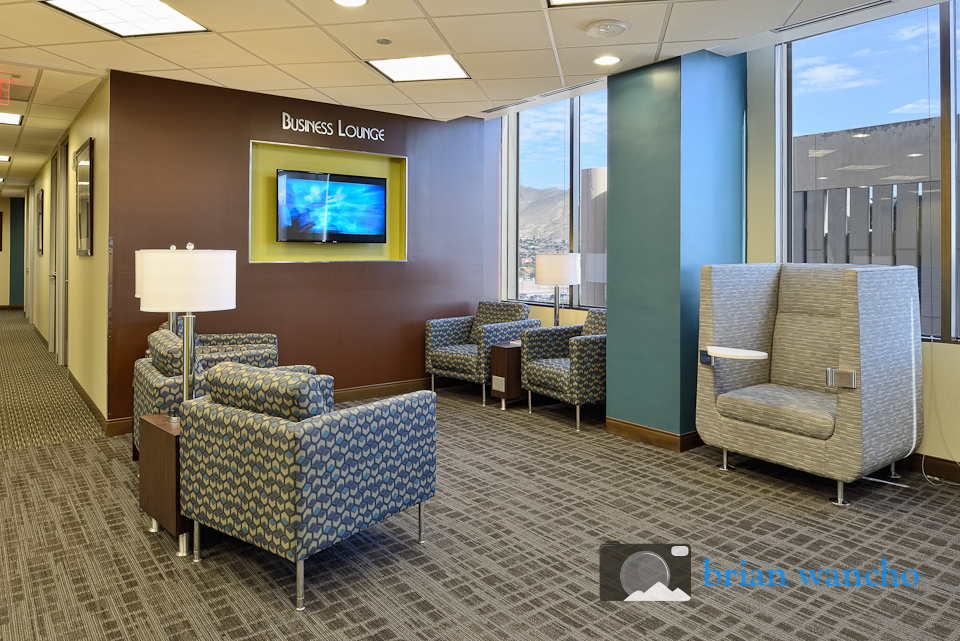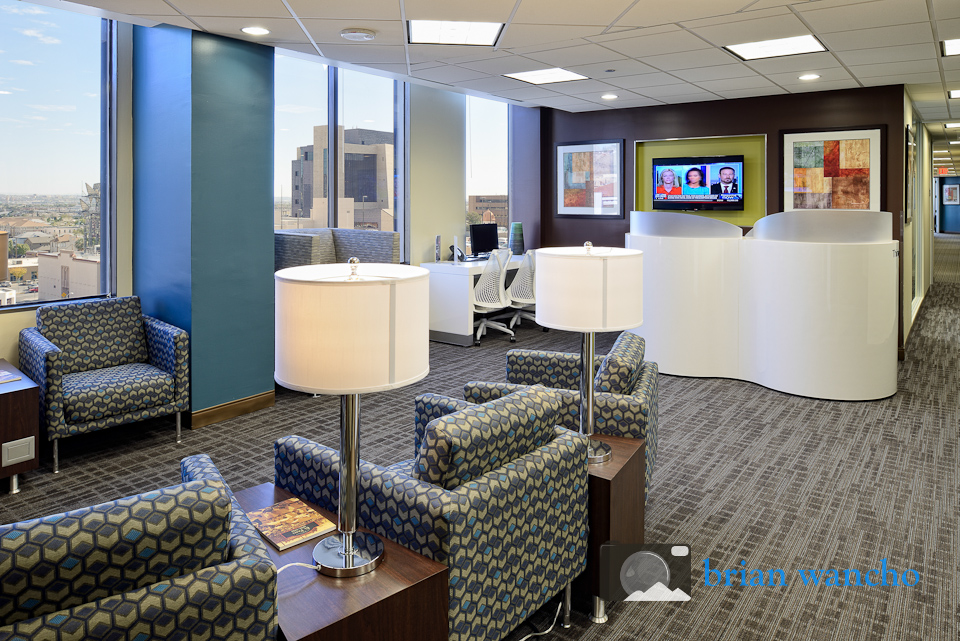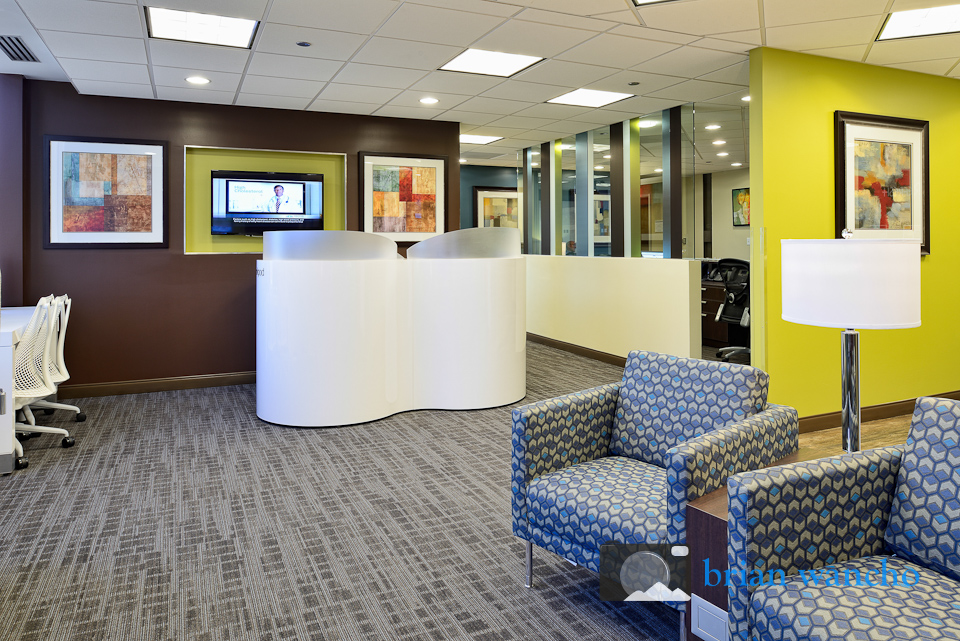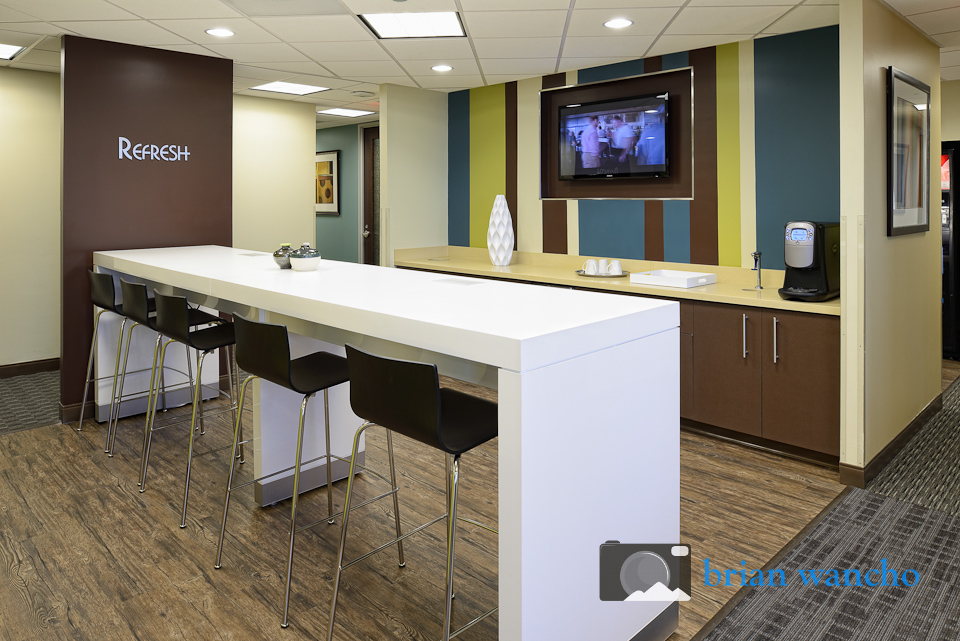 A corner private office with a great view of El Paso.