Here are some photos I created for El Paso Architect firm MNK Architects. They asked me to create some photos of Marguerite J Lundy Elementary School that they could use in their portfolio.
The assignment included daytime and dusk exteriors as well as daytime interiors.
Exterior Photographs
There are several features about this school that make it unique. One is the mountainside setting. The exterior photographs were composed to capture the view of the valley below as well as the mountain peaks above.

The school sits next to an arroyo that was landscaped to maintain its purpose, but allow access to the school. One interesting component of this approach is the pedestrian bridge shown below.
Shots were carefully timed to provide the best scenes in the right light. The shots above were taken at the end of the day. The shots below were taken in the morning.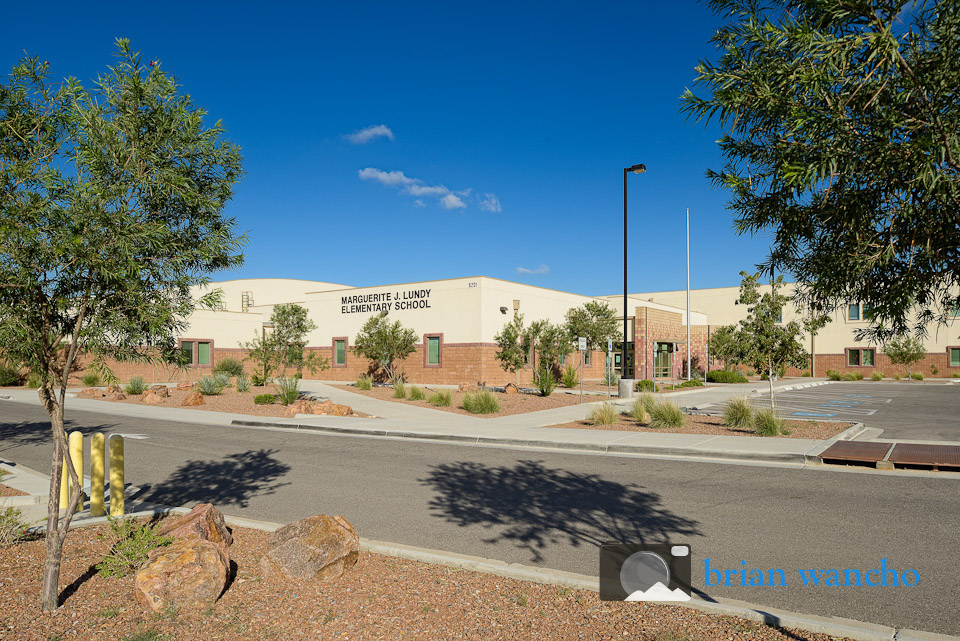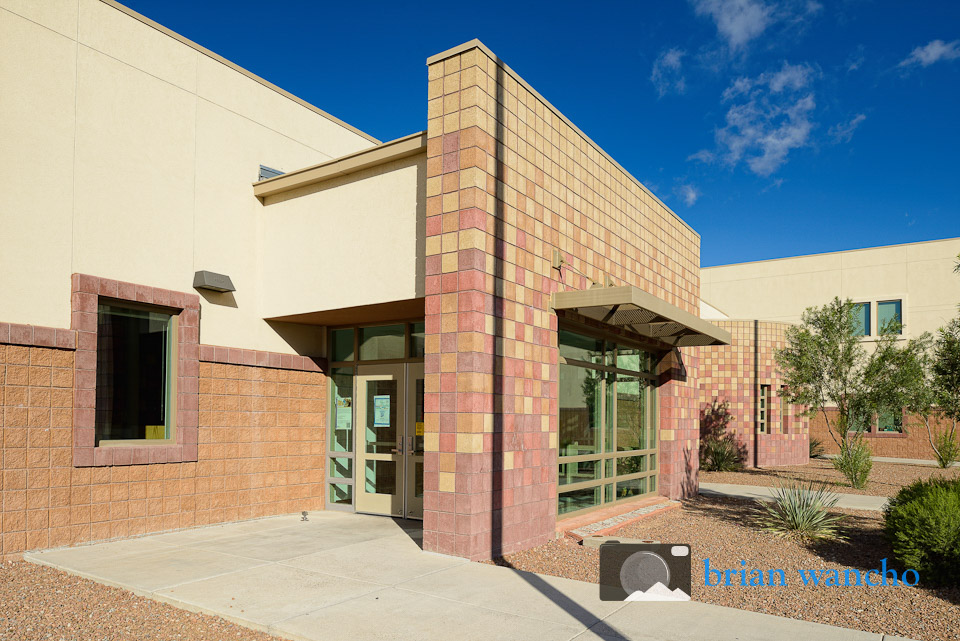 Interior Photographs
Because the photos were taken during the school year, the interior sessions were carefully coordinated with school administrators to be completed with the least amount of disruption to daily operations as possible.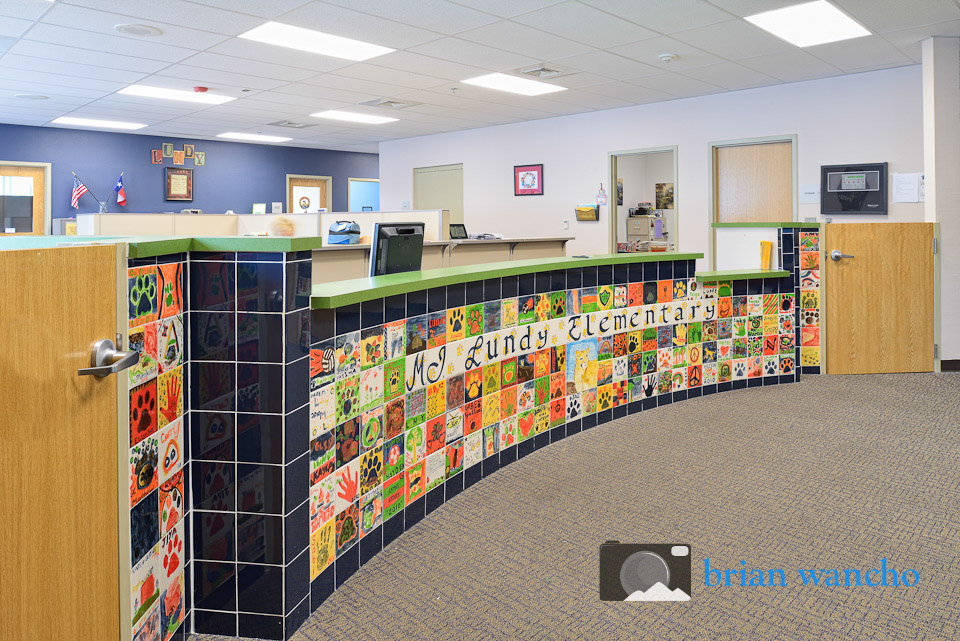 To minimize the impact of the shoot on school operations, all photos were captured using only available light. Where necessary, multiple exposures were captured and merged to create photos that didn't have overly dark or bright areas.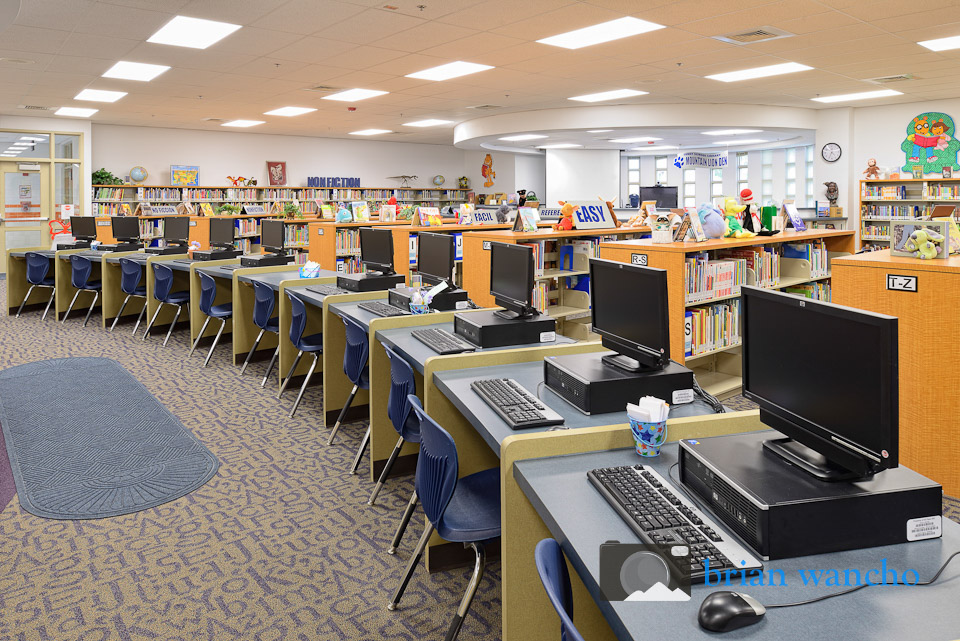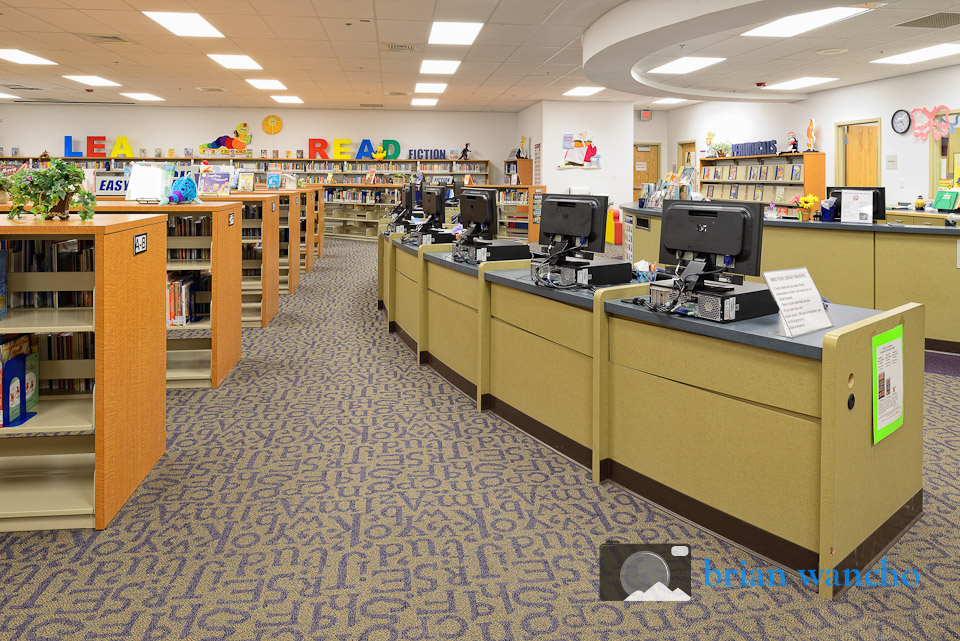 At the request of the architect, I made significant efforts to create photos that included the visually interesting tile work throughout the school.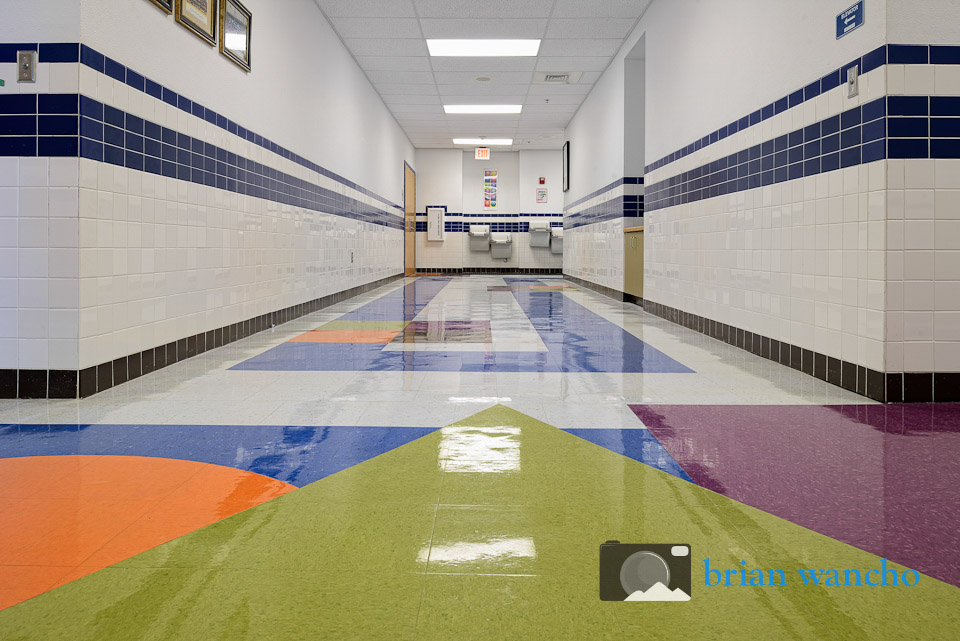 The photo above was taken from a very low perspective to emphasize the floor.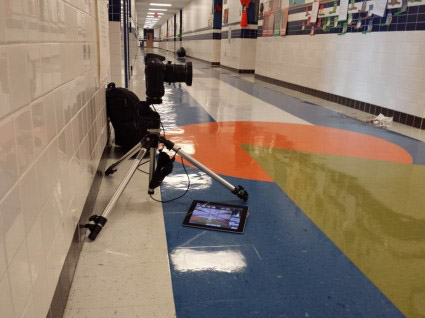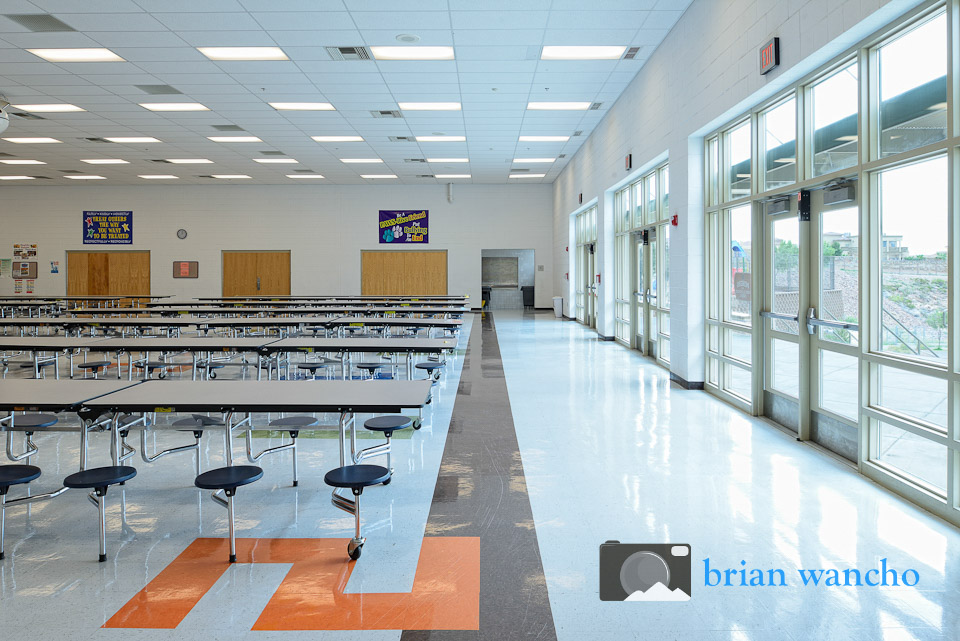 In addition to low perspectives, the Nikkor 24mm PC-E lens allowed me to take photos like the one below – high viewpoint with low field of view.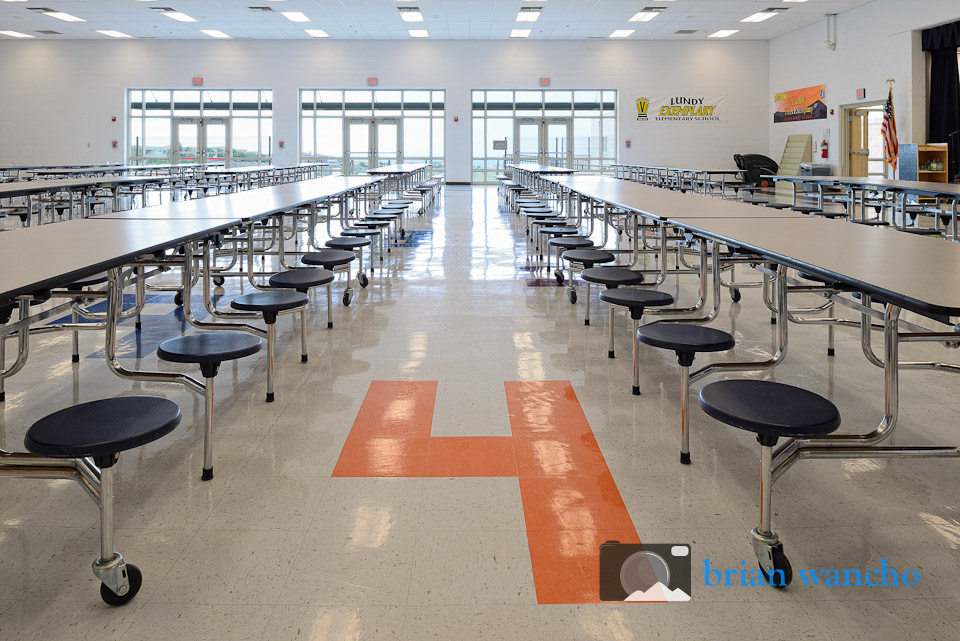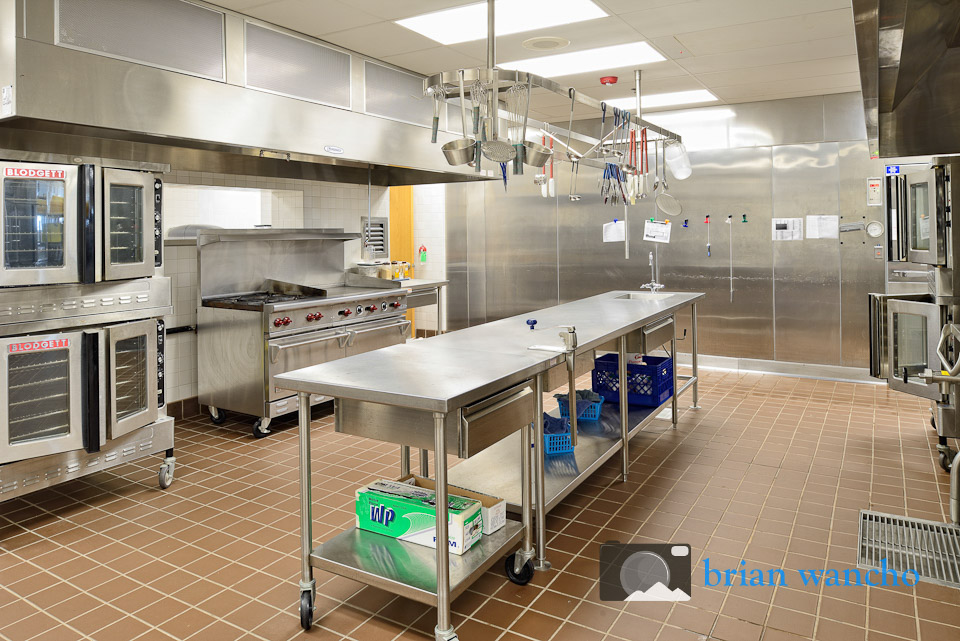 Finally, I was able to use the shifting function of that lens to create stitched panoramas in both vertical and horizontal orientation. This was very useful in the gym.