Casa Wheeling is a home built and decorated using unconventional materials. A large portion of the building materials and most of the interior furnishings and decorations were created using recycled and reclaimed materials. The home was recently featured in The Art Avenue Magazine. Read more about Casa Wheeling.
I was brought in to capture some detail photographs of various furnishings and decorations for use in the November/December issue. Here are a few samples from the shoot.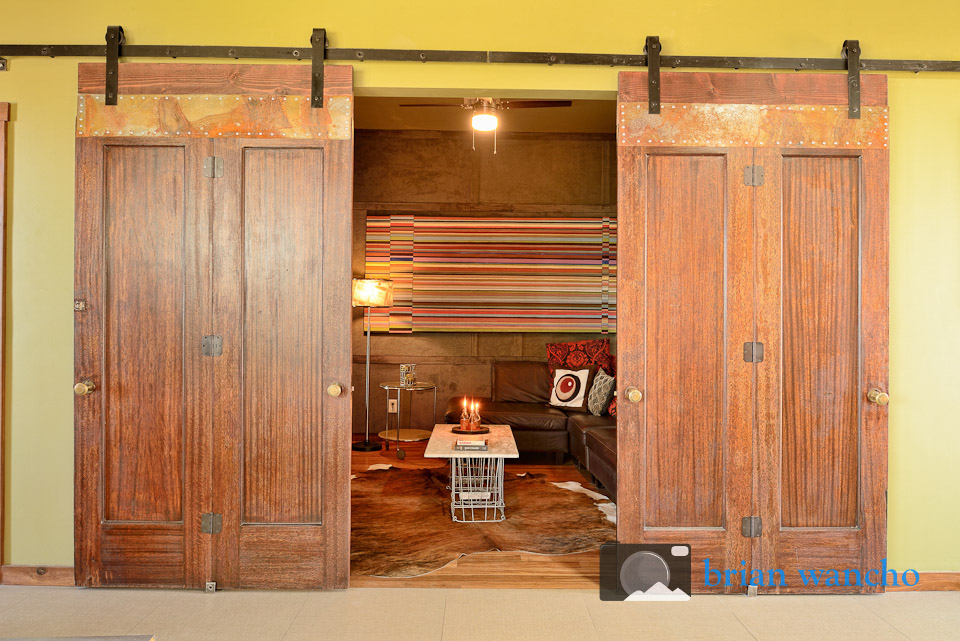 Two antique wood doors are hung on metal rails to separate the den from the kitchen area.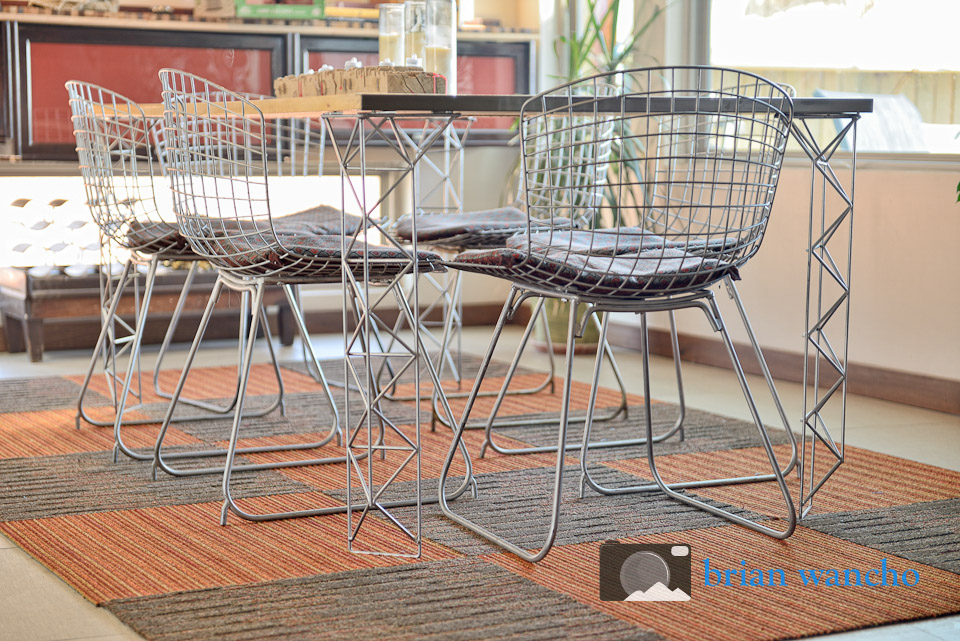 An old drafting table was repurposed to act as a dining table.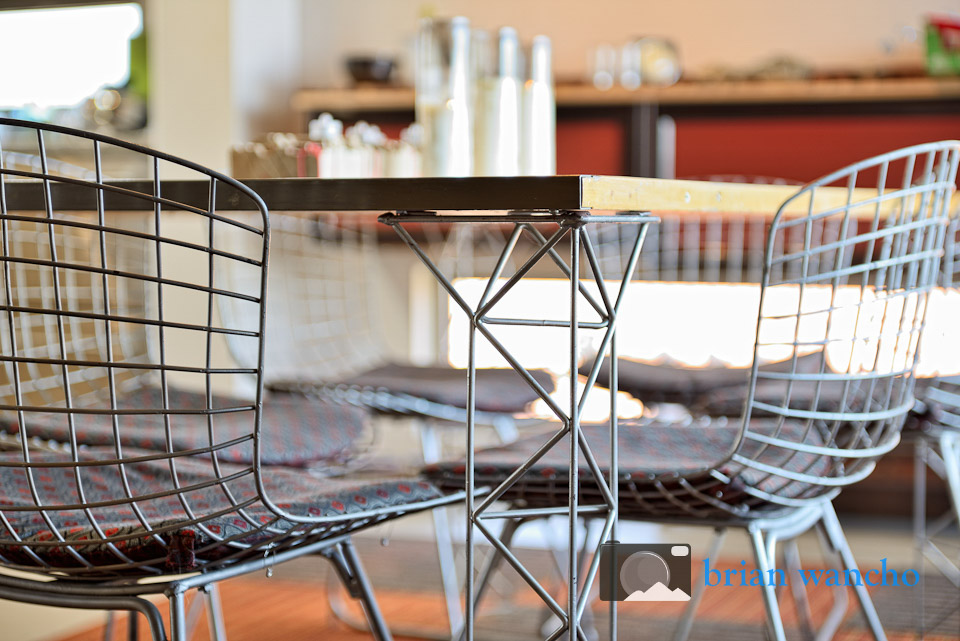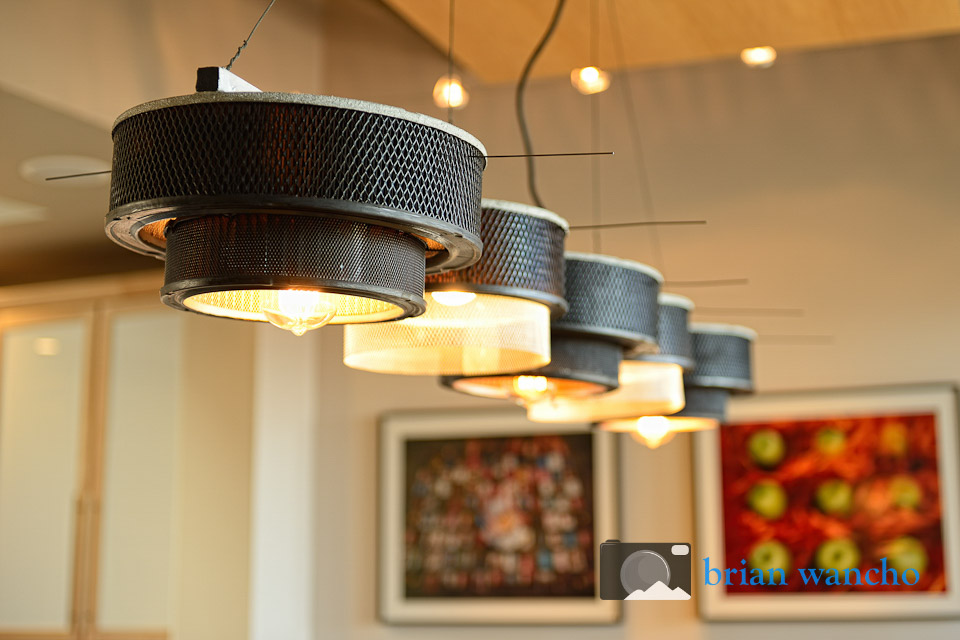 Automotive air filters were used to create this unique light fixture that hangs above the dining table.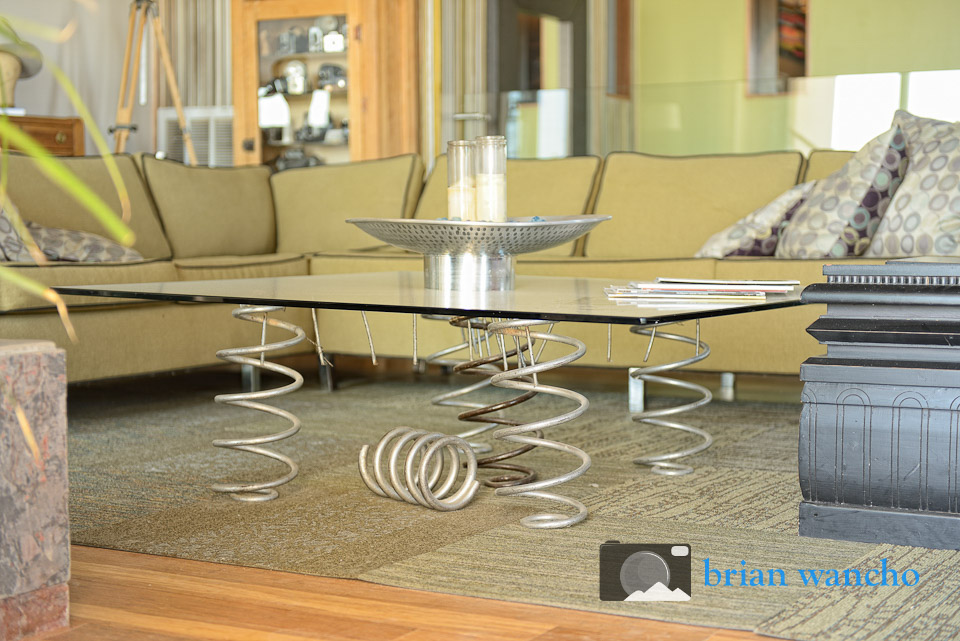 Automotive springs support the glass top of the coffee table.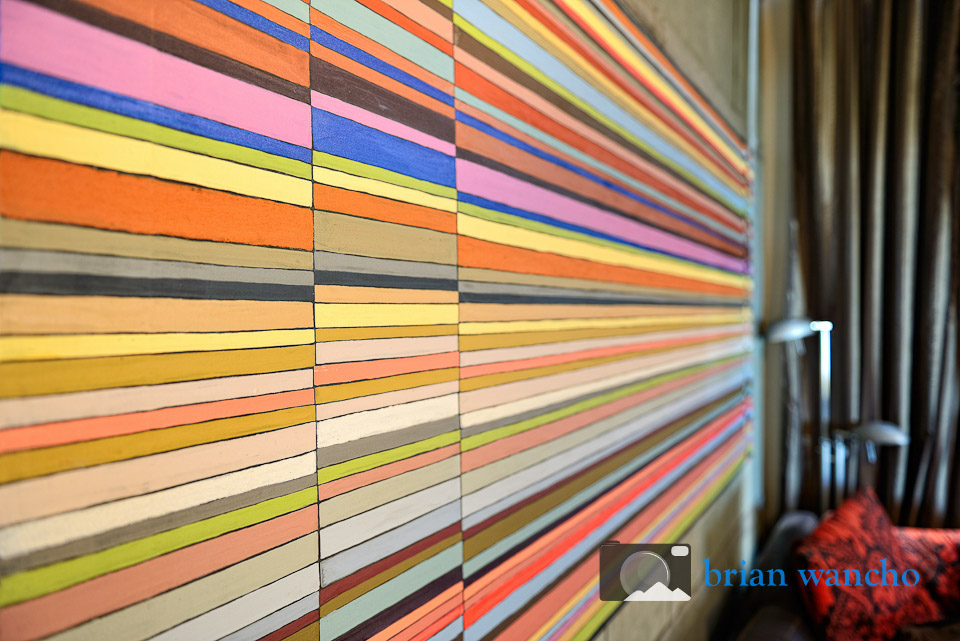 Colorful artwork is created using recycled fabric.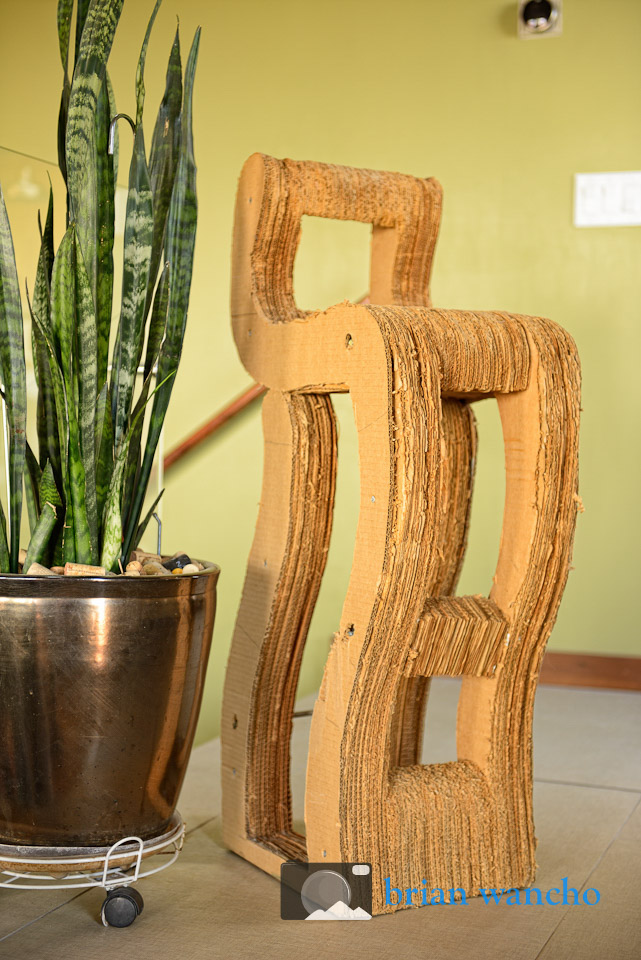 Cardboard boxes were carefully cut and shaped into a chair.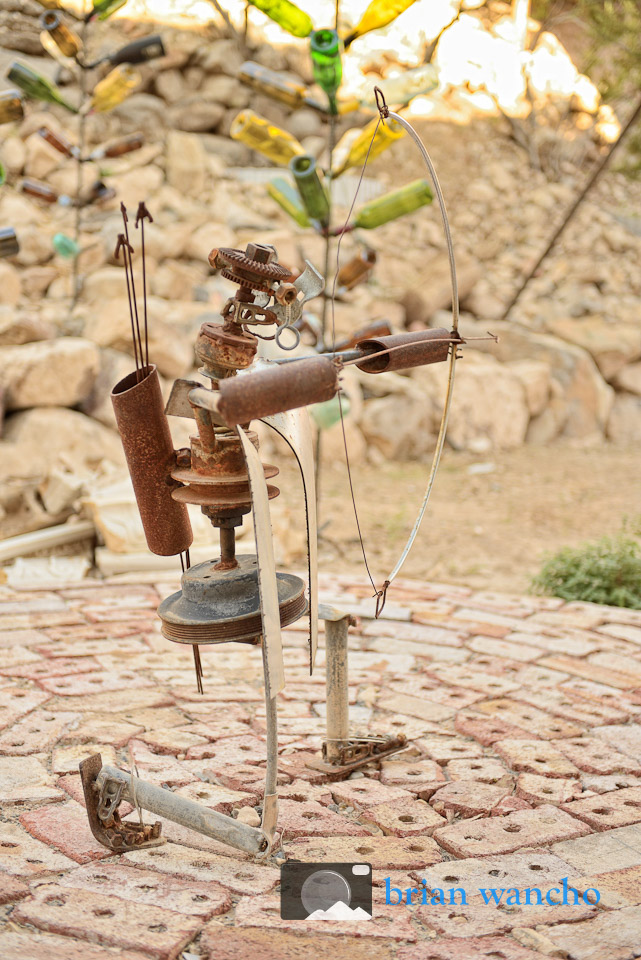 Outside, a sculpture made from car parts sits in a patio paved with reclaimed bricks.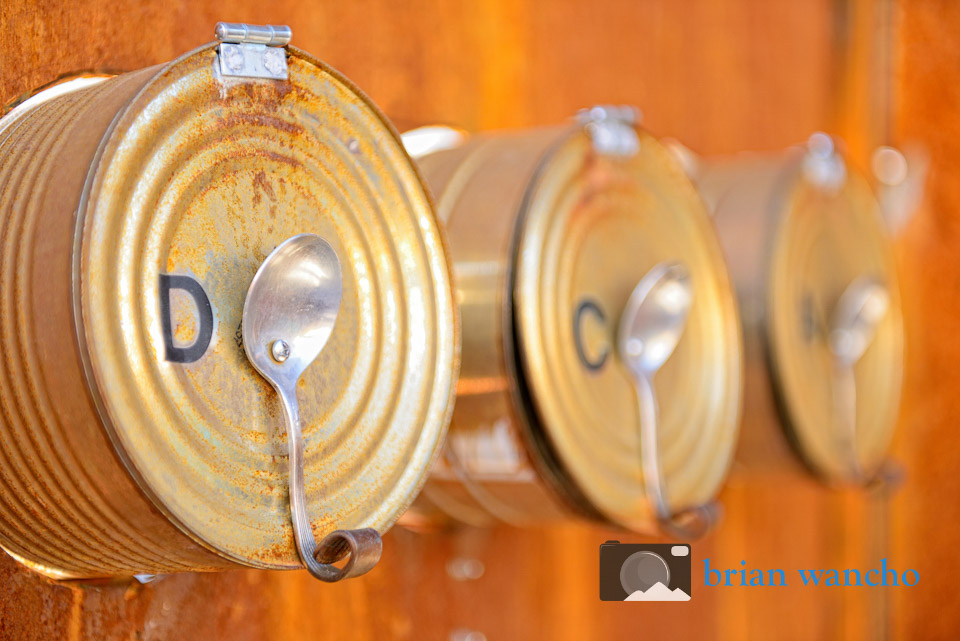 The mailboxes are made from tin cans and silverware.