I recently completed shooting a unique custom home located in West El Paso. Below are some of the final images that were delivered to the client.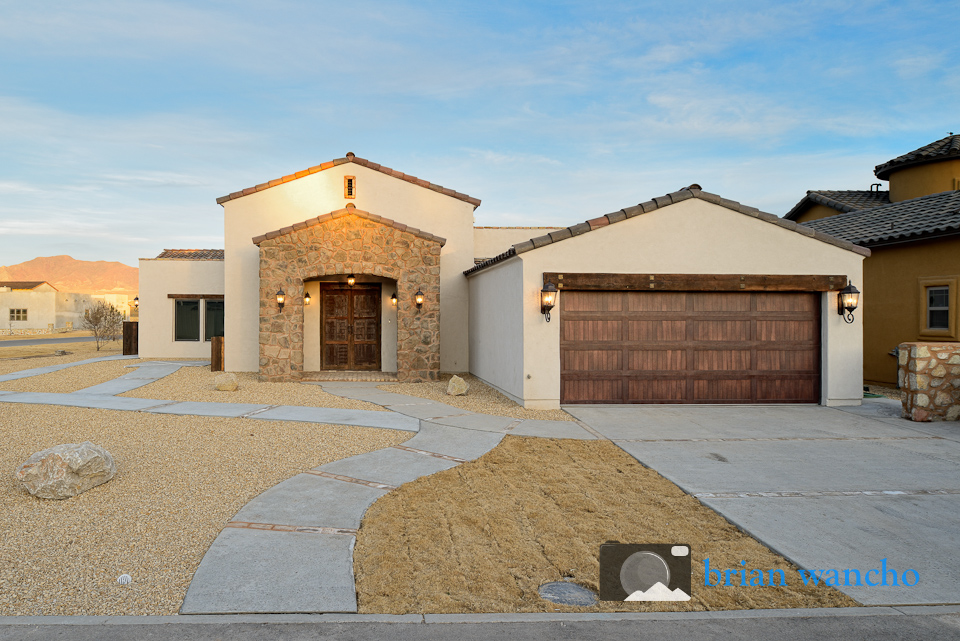 The exterior of the home has many rustic features including the stone front porch with reclaimed brick and recycled wood beams above the windows and garage door.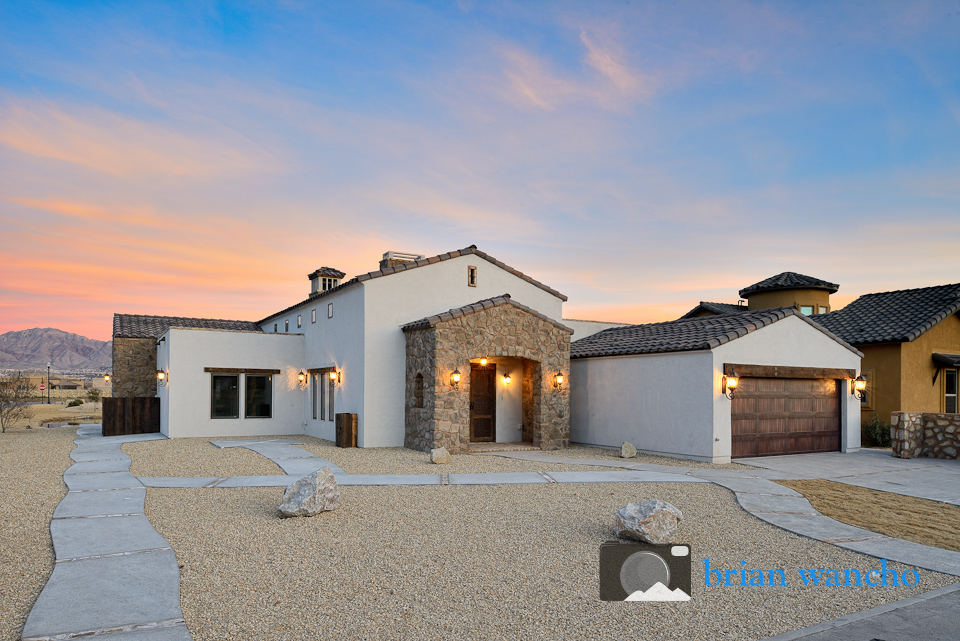 The materials used throughout this home are rich in texture and dimension. I made use of some strategically placed flashes to accent the details present in the doors and 3-D wall in the entry way as seen below.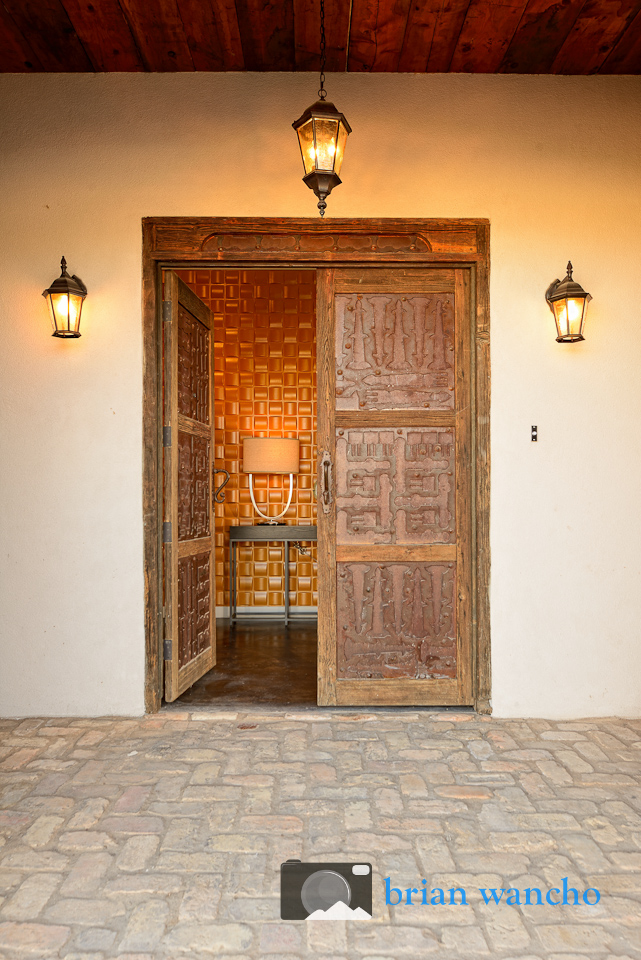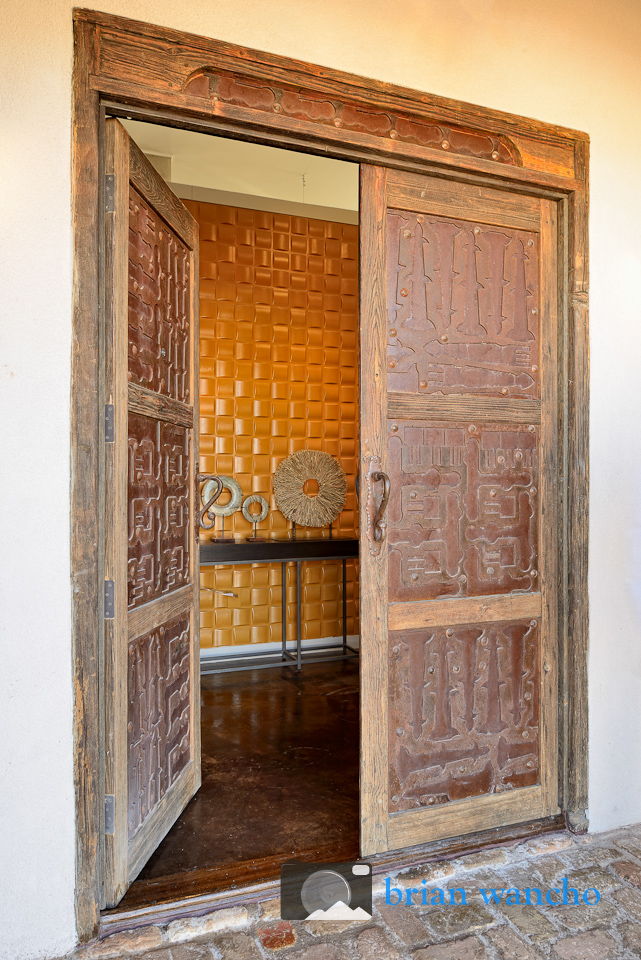 Because the home was professionally staged, I made sure to get some detail shots of the furnishings and decorations.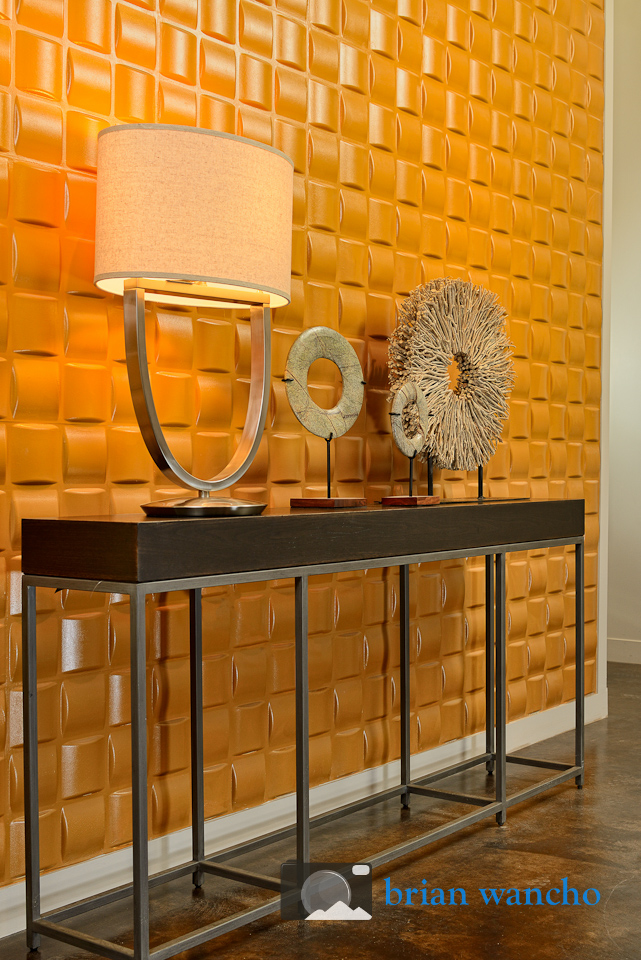 The interior is very modern – a huge contrast from the exterior.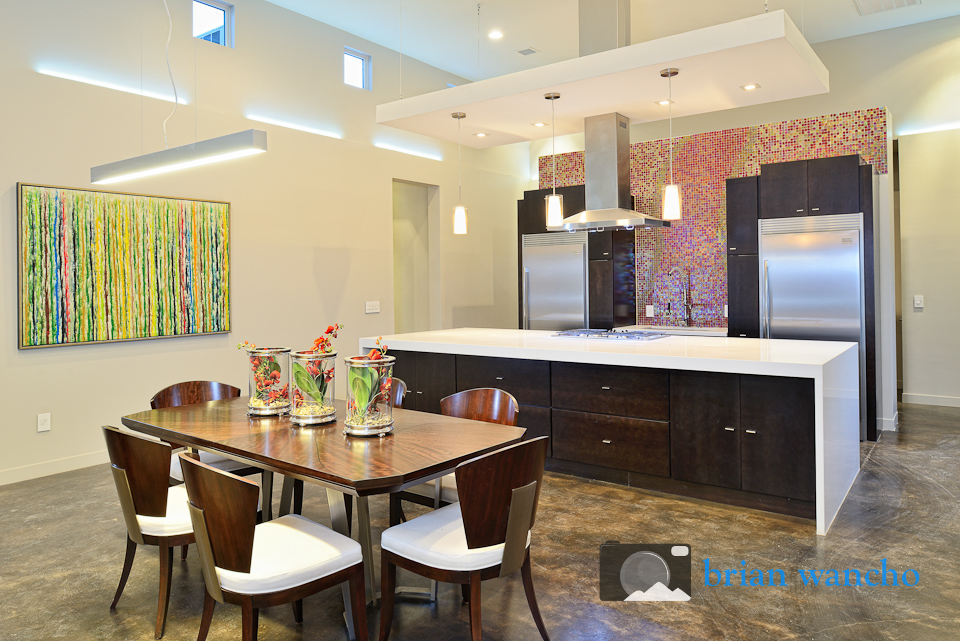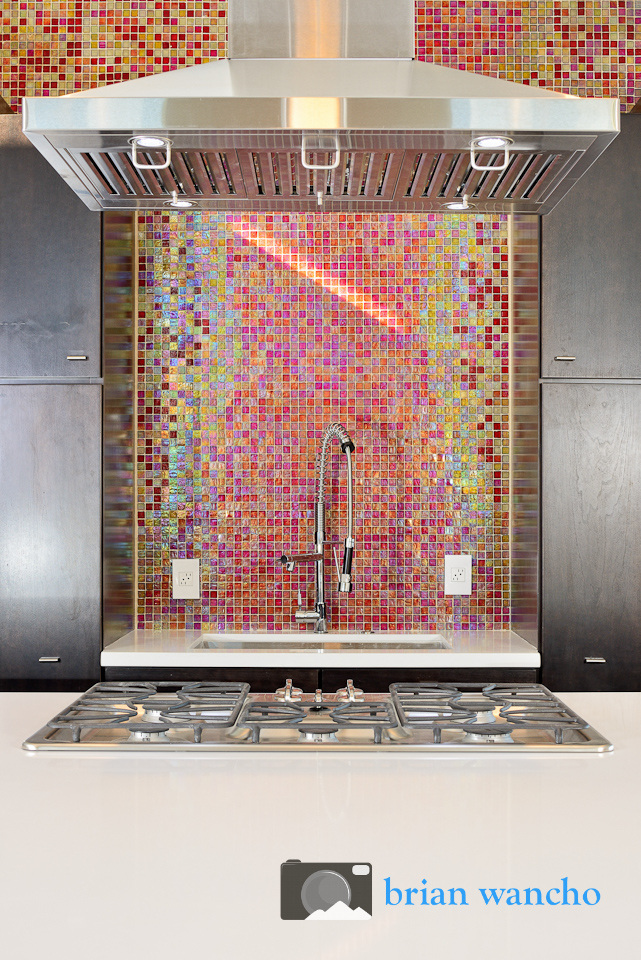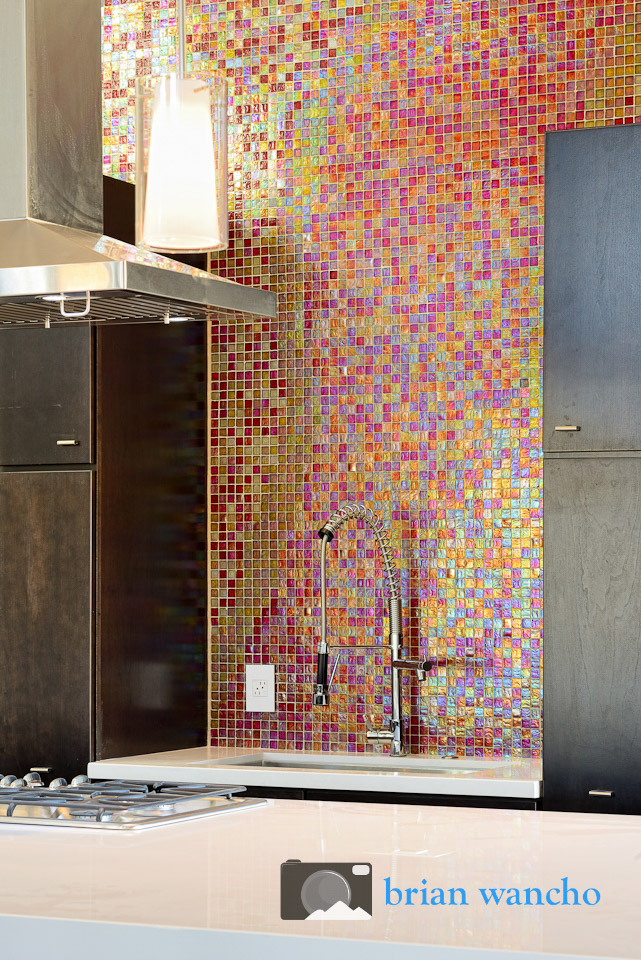 I really liked the contrast between the colorful tile backsplash and the chrome faucet. Below is a detail shot of the faucet and sink area.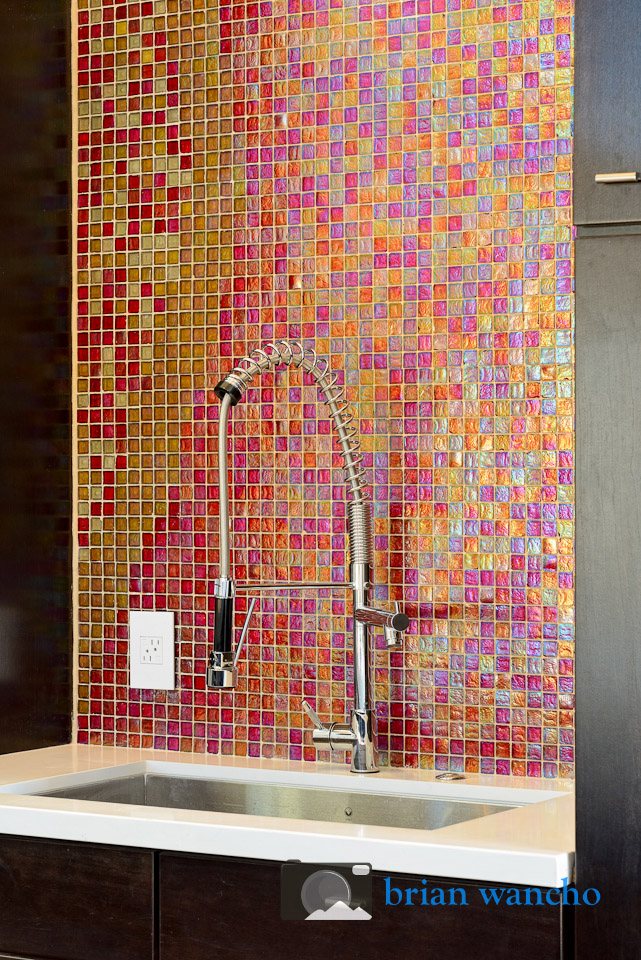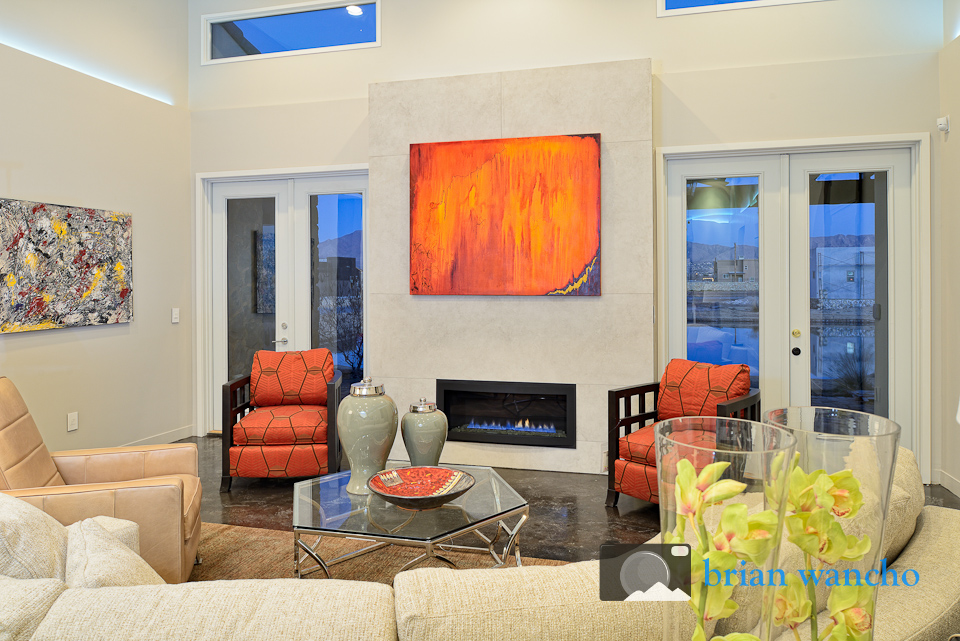 I made sure to get shots that showed the transitions between spaces.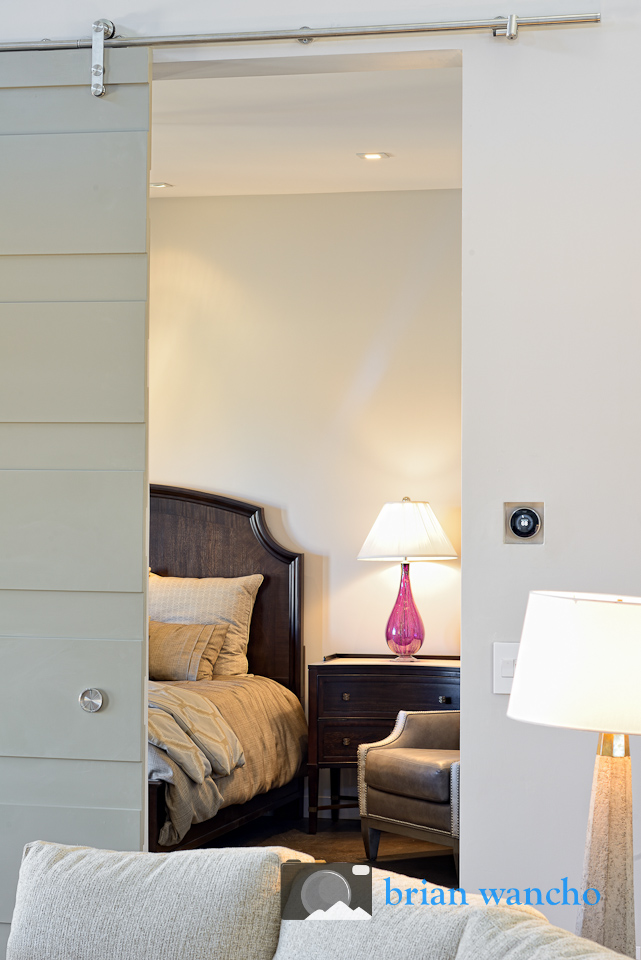 For the photo above I used a a relatively long focal length (85mm) to allow me to shoot from a distant viewpoint and take advantage of the scene compression that results. Here is  a view looking back at the camera from inside the bedroom.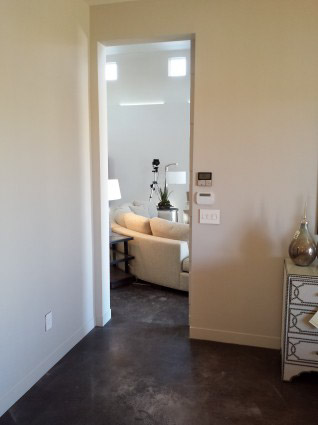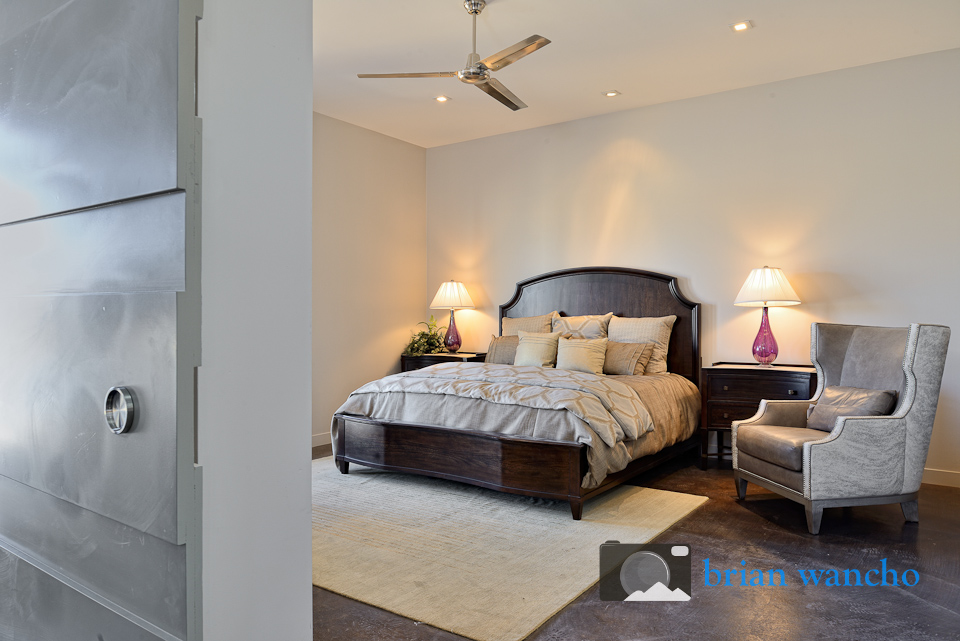 The master bathroom was full of small details that made it fun to photograph. For the image below I used four off camera flashes to light dark areas and also add a subtle hint of simulated sunlight falling across the backsplash. The angle of the light also creates small highlights and shadows on the sides of the rocks, adding to the perception of depth.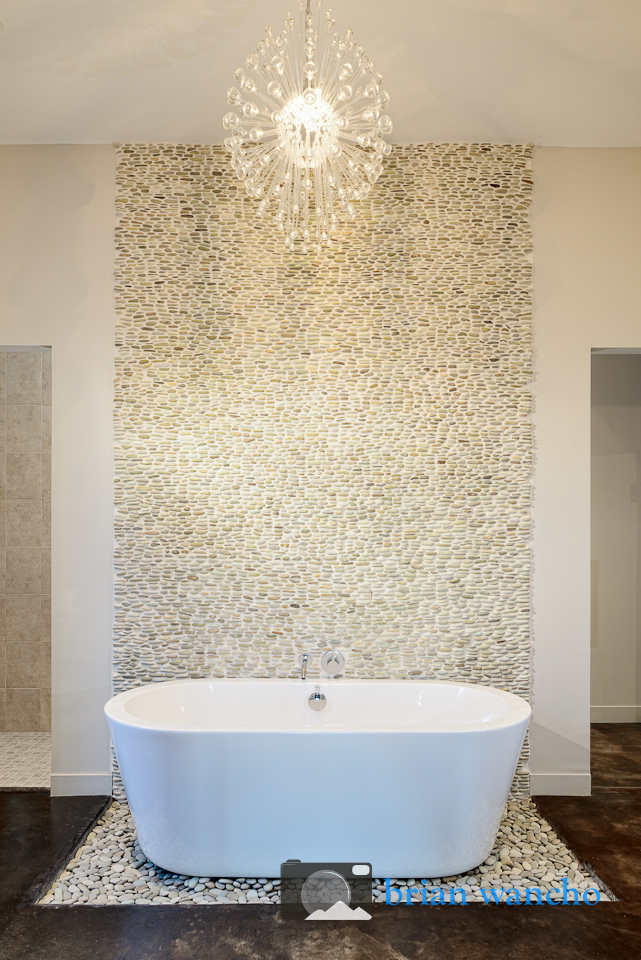 For this detail shot showing the tub and shower entry I placed a flash in the shower stall, one behind the camera to light the room, and another high and left of the camera (with a colored filter) to create the illusion of sunlight flowing in across the rock backsplash.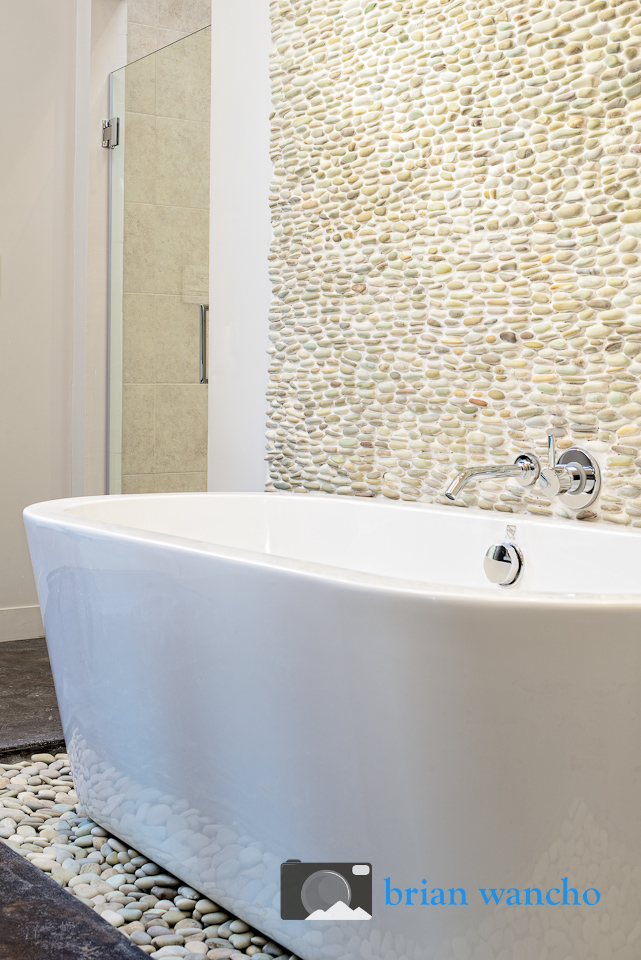 The back patio features an outdoor fireplace under a rustic porch with reclaimed antique wood beams. The photo below was taken using a perspective control (tilt/shift) lens at near maximum tilt. This allowed me to maintain a low perspective to show the beams while including the top of the chimney.