I was hired by by Arizona-based Iconic Design Studio to photograph one of their completed projects in El Paso. The East side location of EP Dentistry 4 Kids features a vibrant and fun design both inside and out.
I captured the exterior during daytime and evening.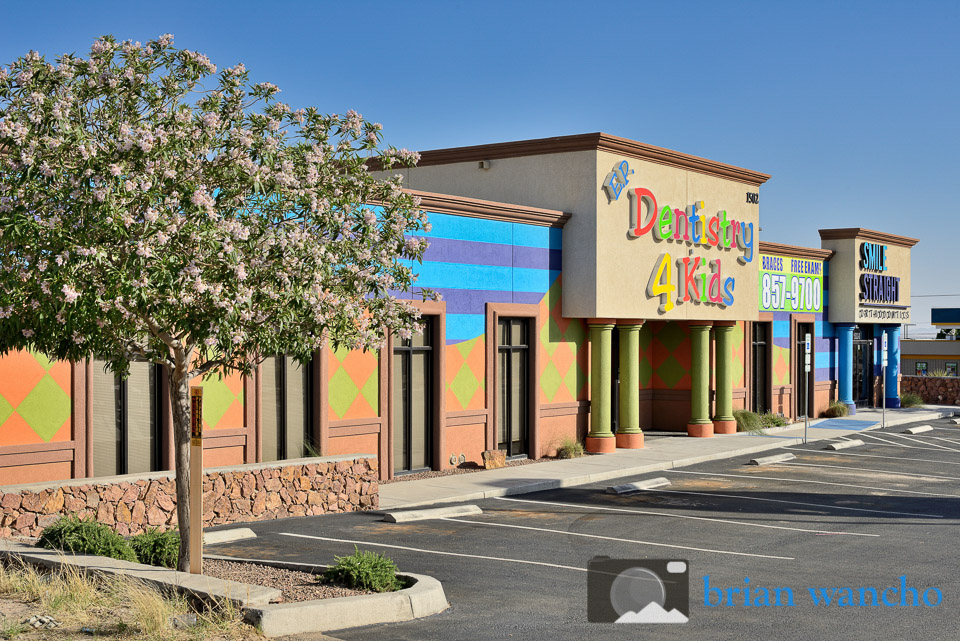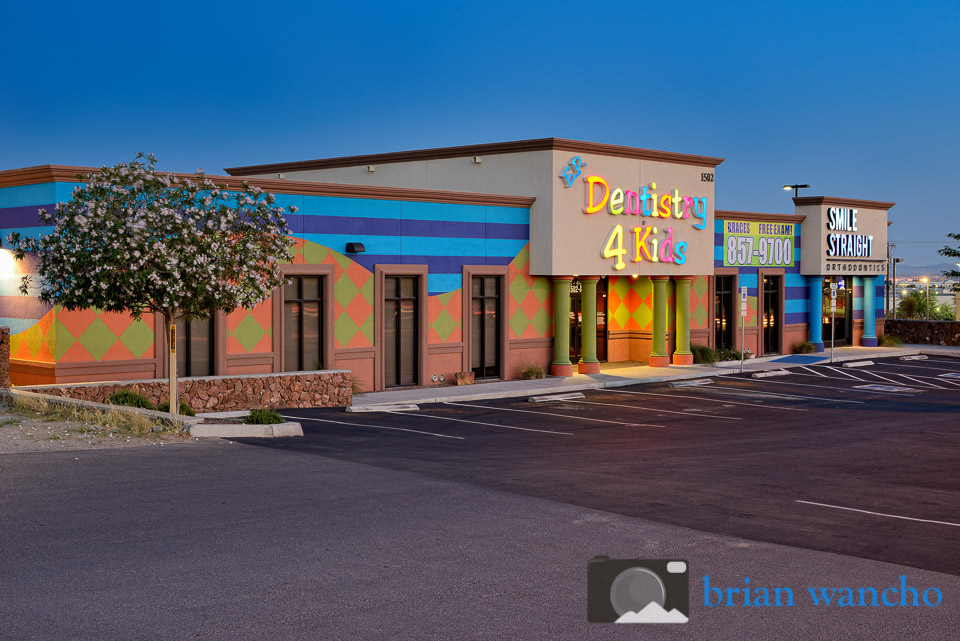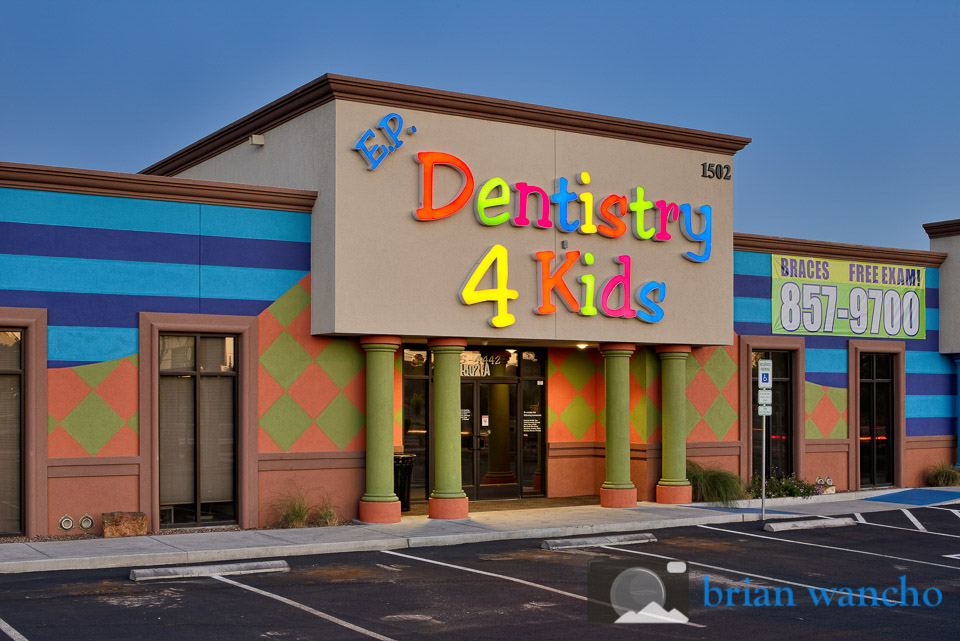 The interior was photographed before customers began to arrive.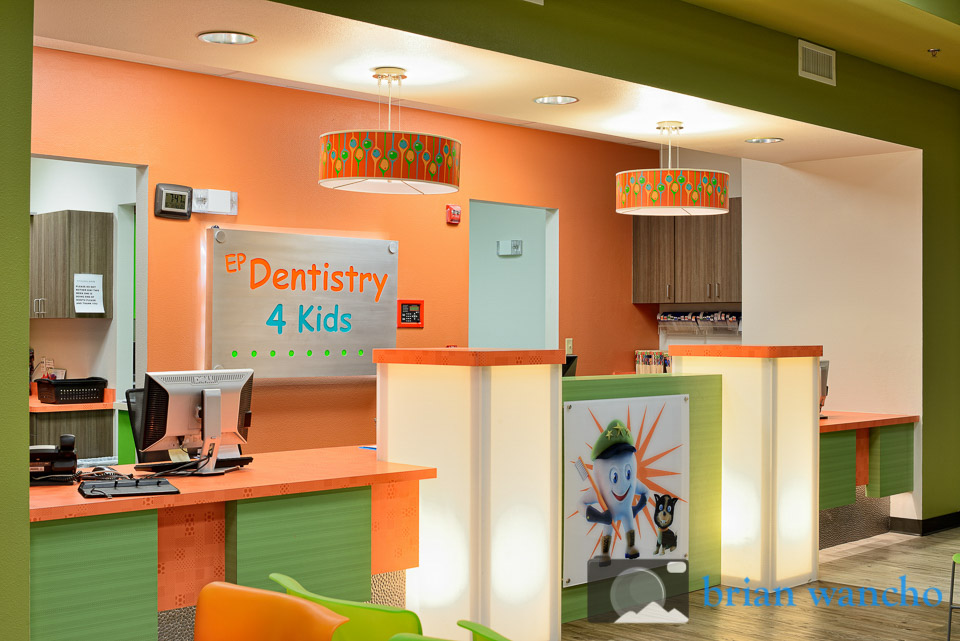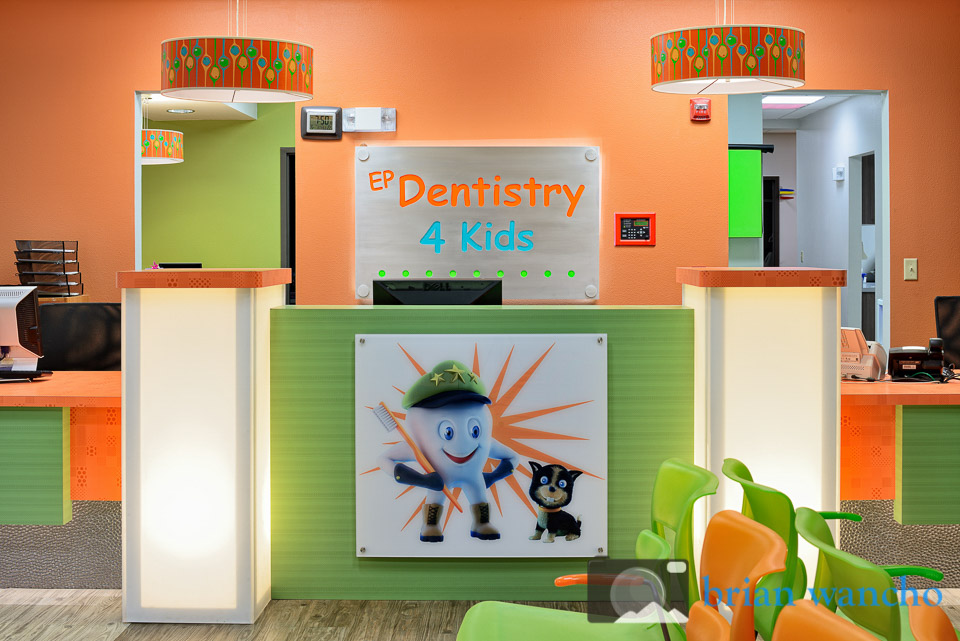 Special attention was given to the shots to ensure that all the unique design features of the interior were captured.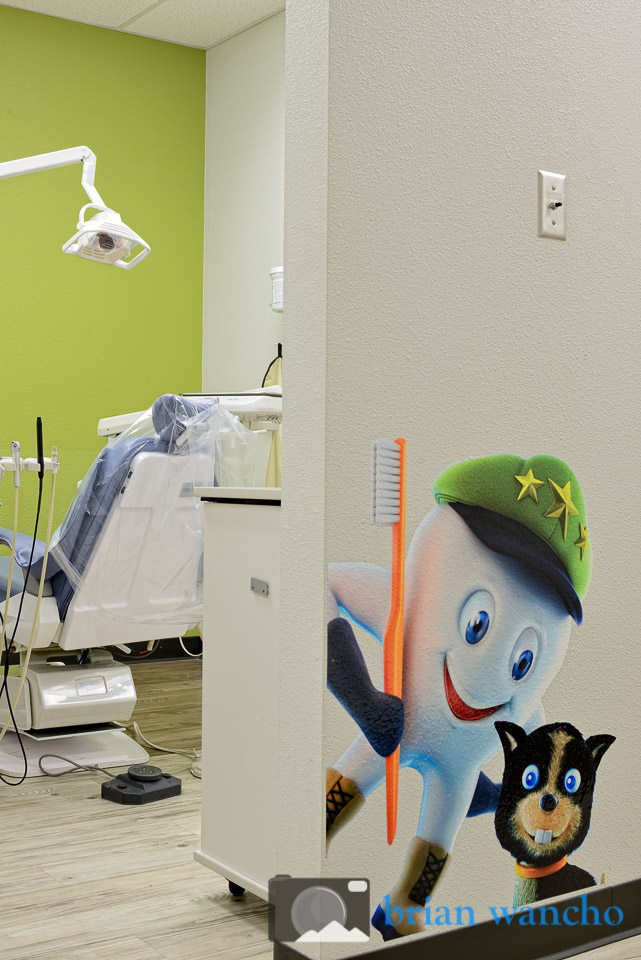 Many shots were photographed from a very low height because most of the design elements were placed with children as the expected audience.