Photography of custom homes falls somewhere between real estate and architectural photography in terms of techniques and expected outcomes. The potential return on the investment made in the photographs is usually much higher when the subject property is a unique, custom home.
For this home I used many of the techniques I typically use when I photograph for architectural and interior design magazines.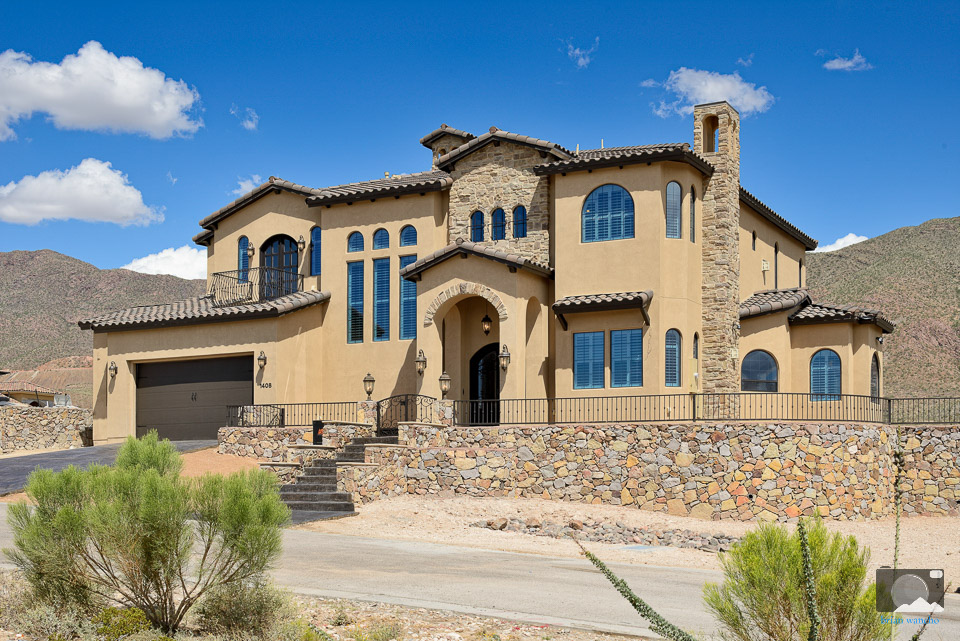 A photo like the one below may appear to be a very simple single capture. In reality, it is a combination of ambient and supplemental light sources as well as a blend of multiple captures in order to control the flood of light that is entering through those large windows.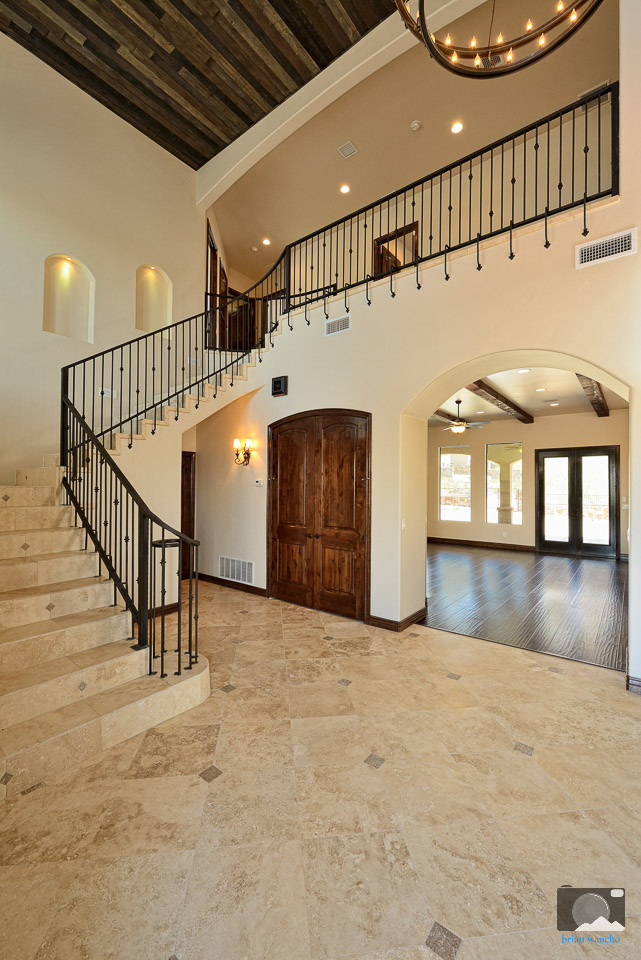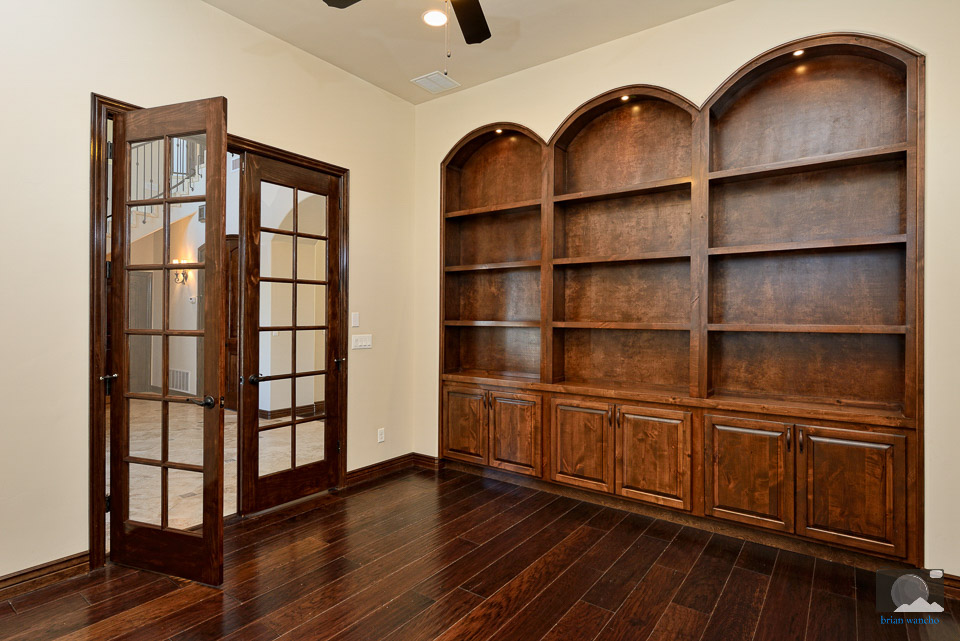 The kitchen and bathroom photos are almost always the most important shots. For this kitchen, multiple exposures were captured and blended in order to achieve the most accurate and visually pleasing representation of the space. Special attention was made to ensure that reflections on the cabinets, refrigerator, and countertops were controlled in order to remove any bright distractions from the photo.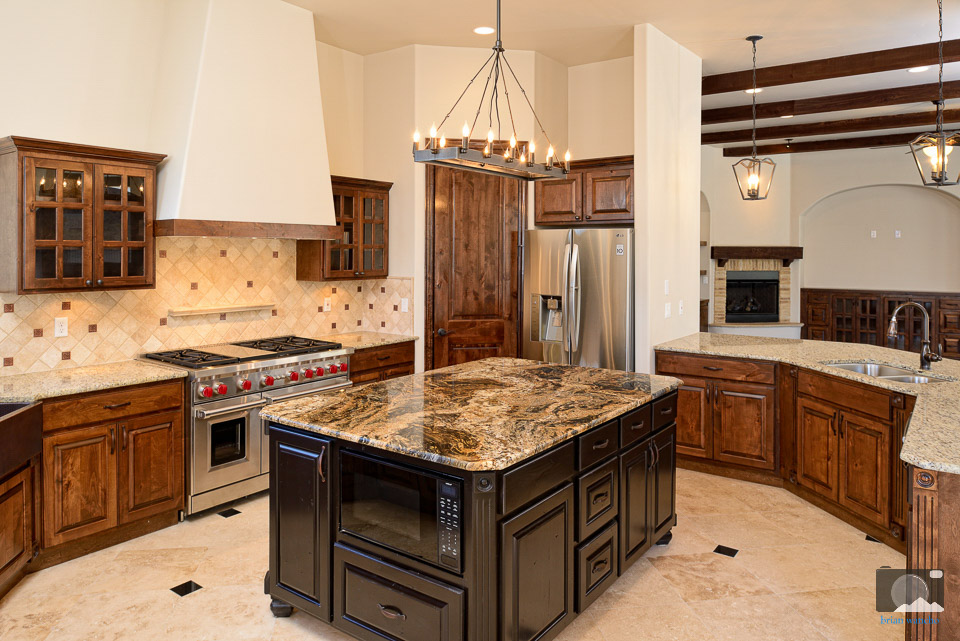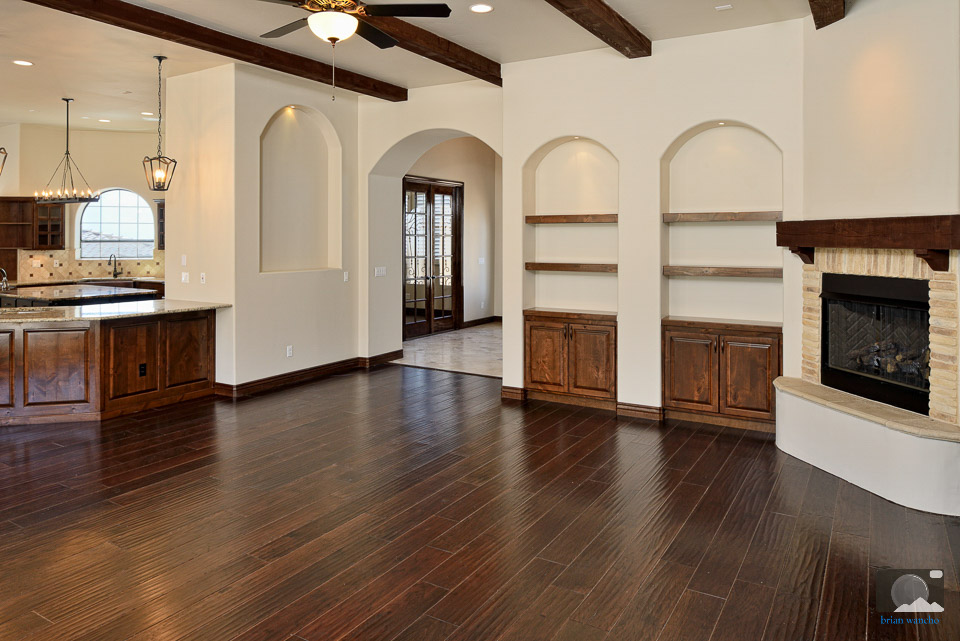 Bathrooms can be very tricky. They are frequently smaller, awkwardly shaped rooms that are packed with features that need to be captured in photos. This one was no exception. Scroll past the image to see the complex tripod setup that was required to get the camera in this position.