Sun Metro in El Paso, Texas launched their new Bus Rapid Transit (BRT) system called Brio on October 27th, 2014. I was asked to document the project from an architectural perspective.
I wanted to capture the unique aspects of the new stations including the use of artwork, colors, lighting within the surrounding environment while also showing a sense of motion. The photo below is a good example of what I was going for.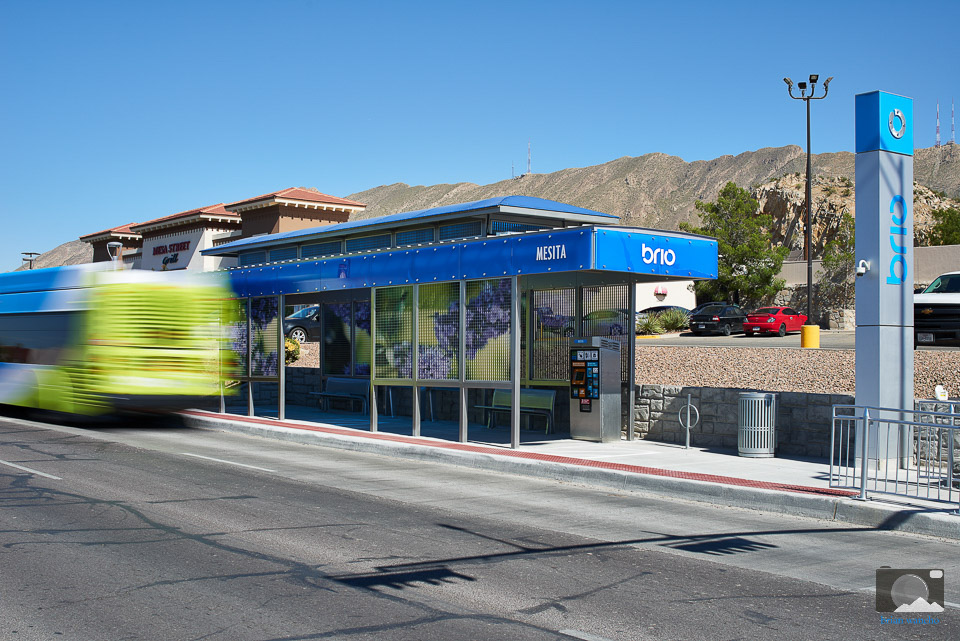 I used a 6 stop neutral density filter (The Lee Little Stopper) to allow me to shoot a somewhat long exposure in bright daylight. This helped me catch the bus in a blur as it left the station.
For other shots I wanted to show the station without any people or cars. This was not as simple as it sounds. To catch a station like the one below on a busy street in the morning hours required that I take several photos and merge them to remove the passing cars and people. In fact, while this photo was taken a construction crew was actively reviewing the station. Multiple exposure blending took care of that.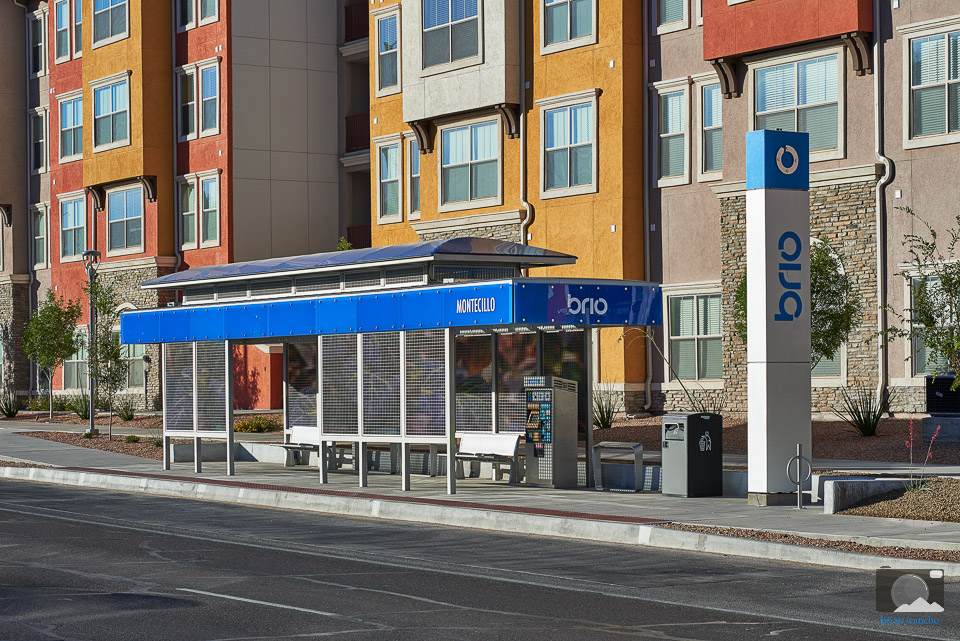 For this shot I was struck by the contrast between the modern station and the rustic brick buildings. I used an unusual focal length of 85mm from a longer than usual distance away to compress the scene and emphasize the contrast.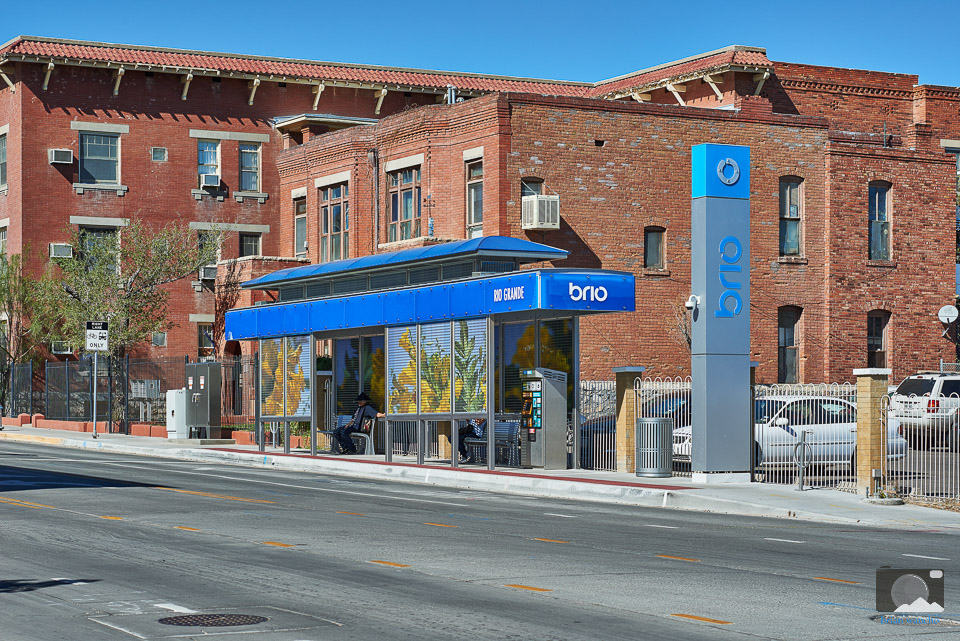 My client wanted to see the stations in use but didn't want people to be posed, static, or recognizable. My long exposure tricks came in handy here. For the shot below I combined a somewhat long exposure afforded by a 6 stop ND filter with multiple exposure blending to get this result. There were actually only 3 people in the scene. I blended multiple exposures to make it look like more were there.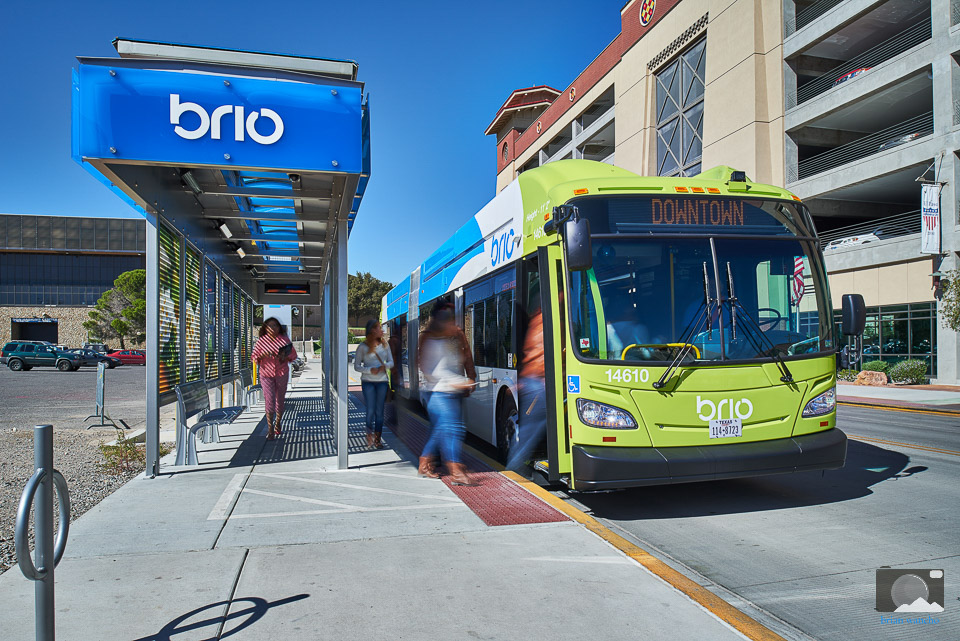 Documentation of the stations would be incomplete without showing what they look like at night.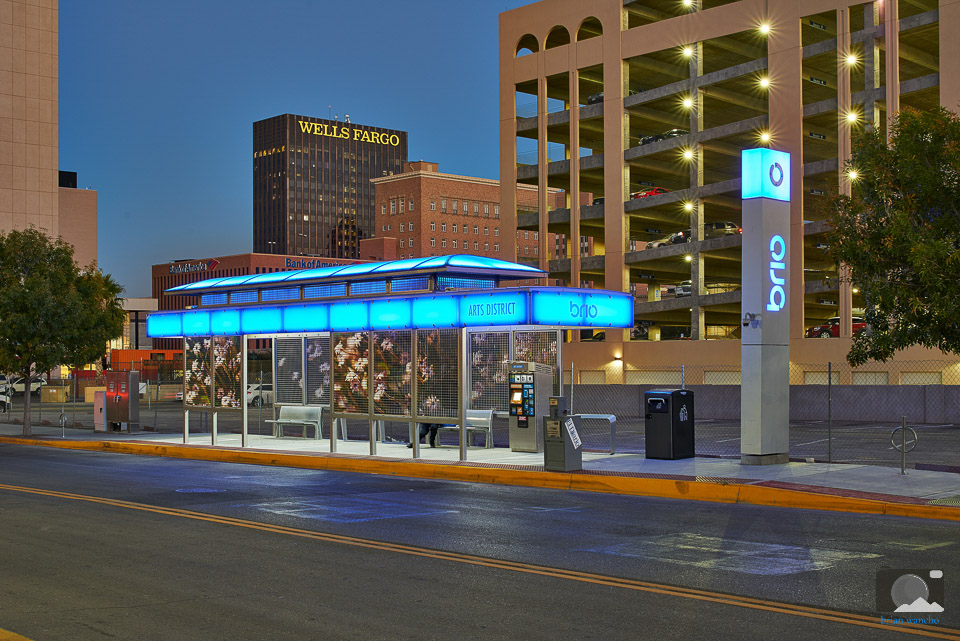 The standard dusk photography challenges existed for these shots. The lights on the stations quickly became too bright for the ambient light. Merging a few exposures with the help of luminosity masks helped maintain a realistic dynamic range without the use of standard HDR techniques.