The Fountains at Farah has been described as the most significant recent retail development in the western United States. One visit to the location and you will understand why. The developer took an old factory site and turned it in to premium retail space complete with top quality amenities set in a creative and visually engaging environment.
I was hired to capture the location from an architectural perspective. Here are some of my favorite photos from this project along with a few notes on how some of them were created.
The Fountains
It was important to capture the water features at the location both day and night.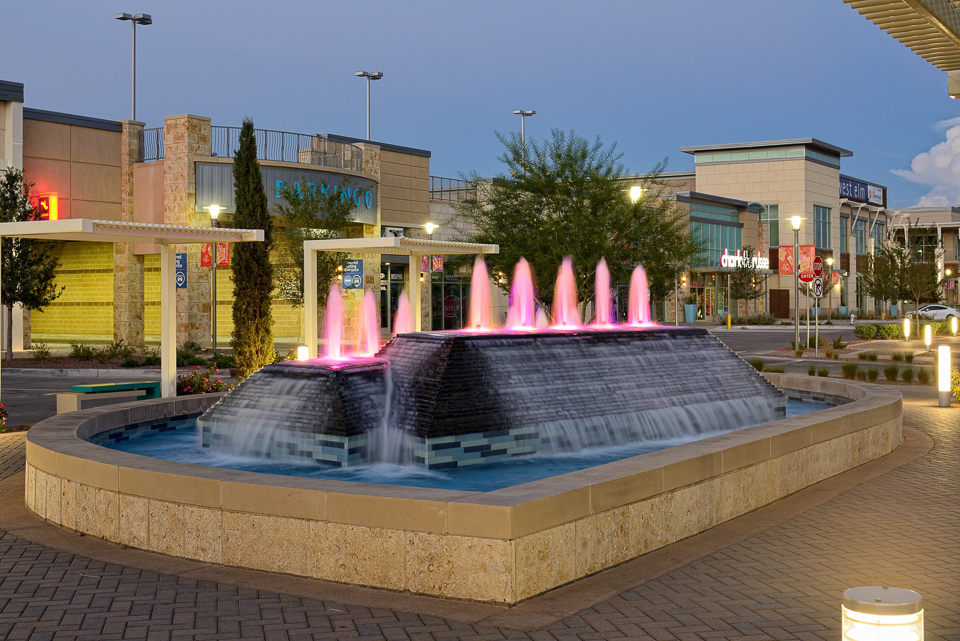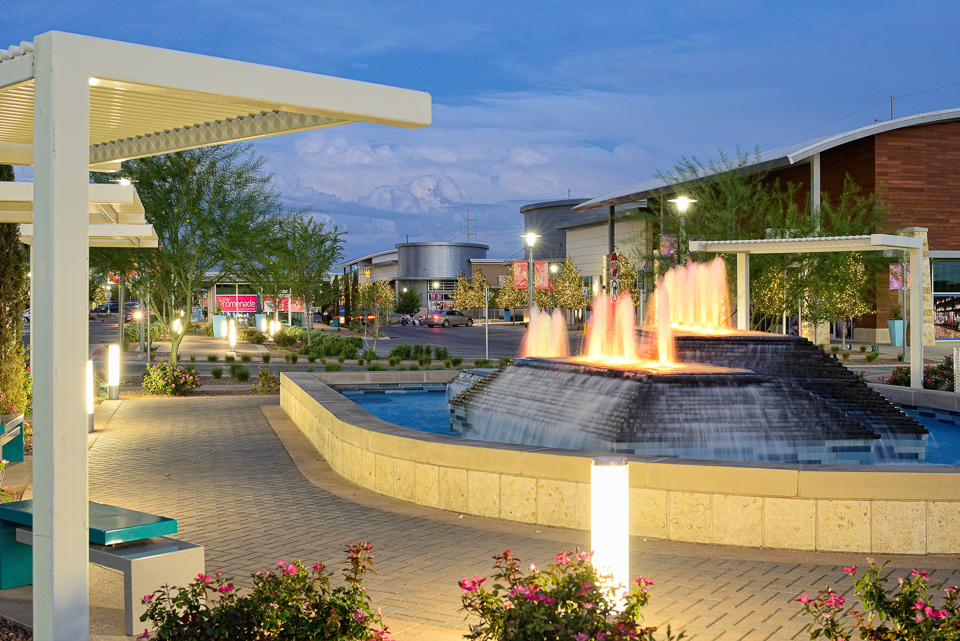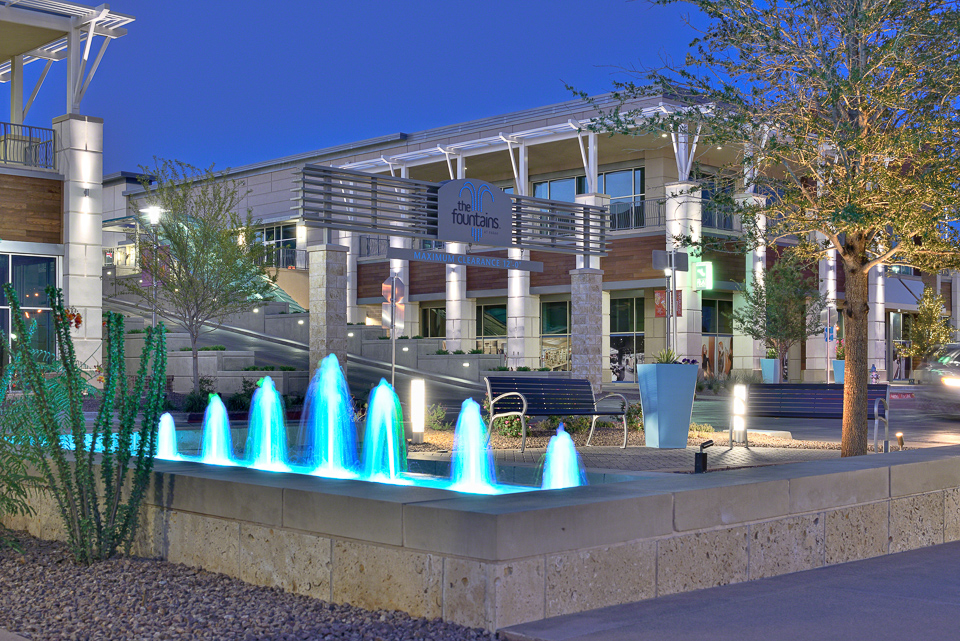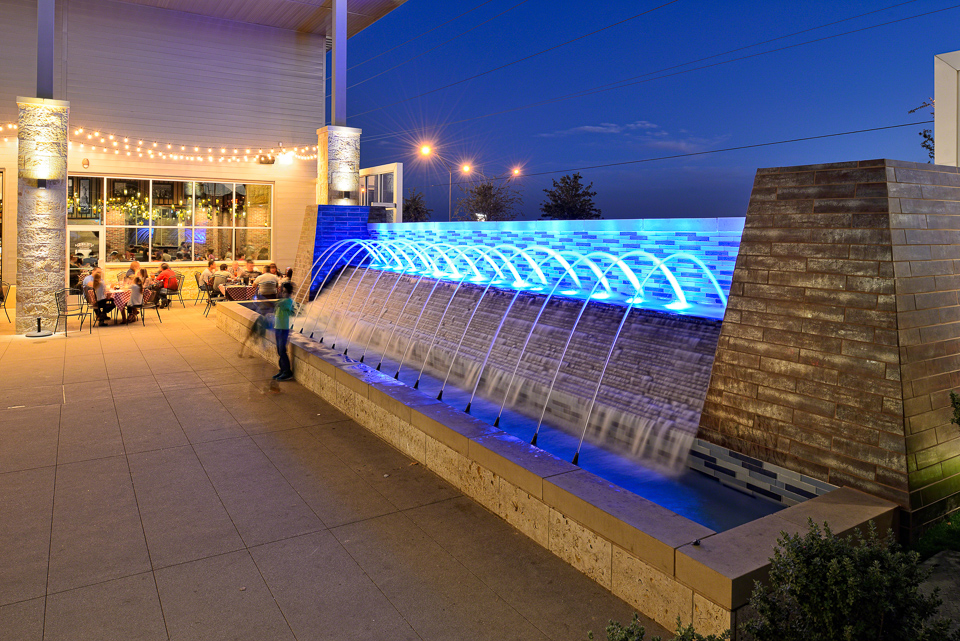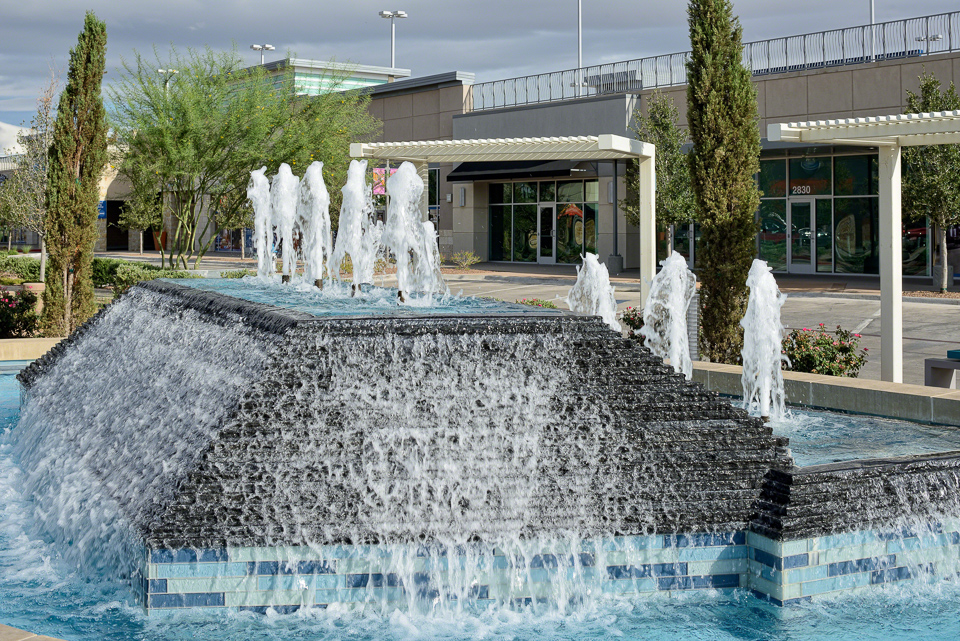 In addition to day and night views, I wanted to capture some shots that put the water features in context with the entire project. To capture the photo below I placed the camera on a pole about 18 feet above ground level.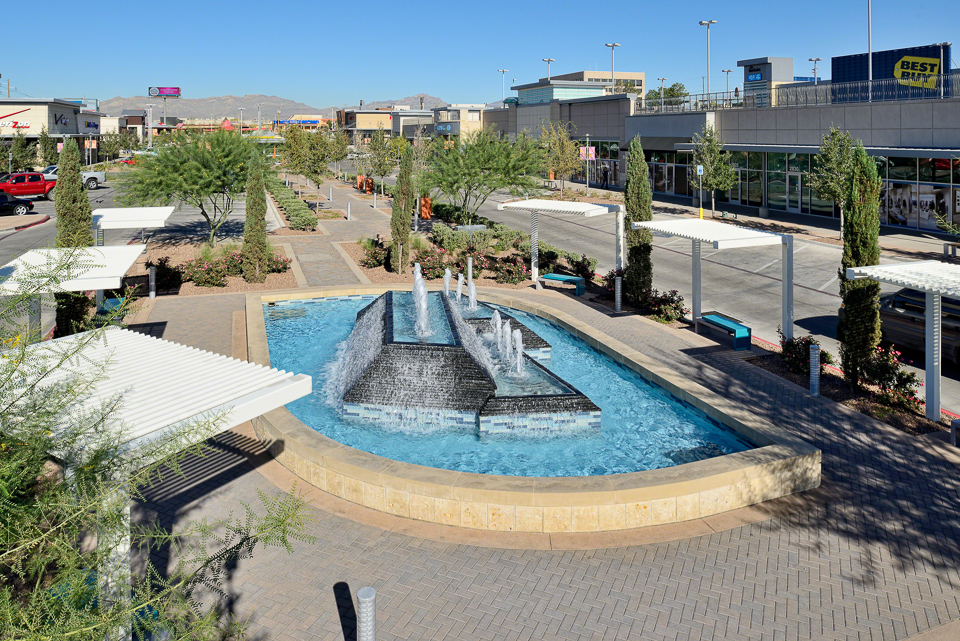 Parking
I wanted to convey the concept of parking in a different way. I used a 6-stop neutral density filter (The Lee Little Stopper) to allow me to achieve a slow shutter speed in bright daylight which resulted in motion blur on the passing car.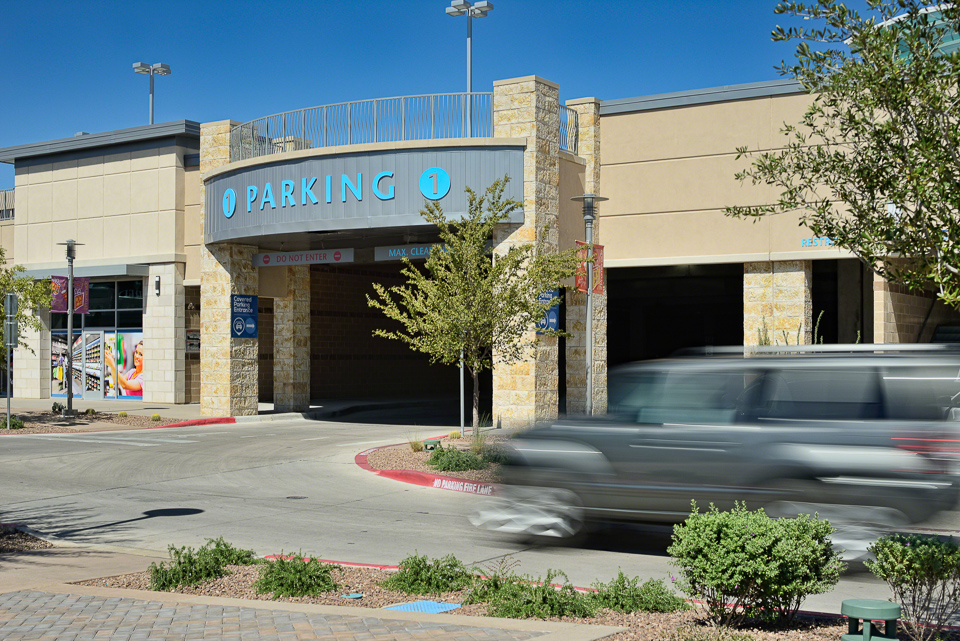 Amenities and Common Areas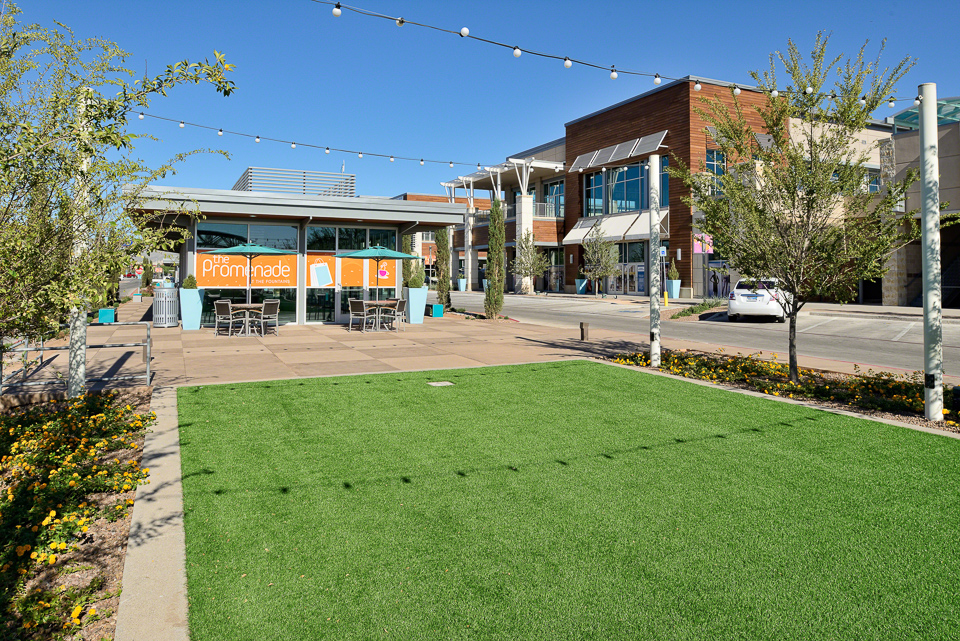 As with the parking photo, a neutral density filter was used for the photo of the splash pad to give the water a smooth effect and also blur the motion of the kids who were there.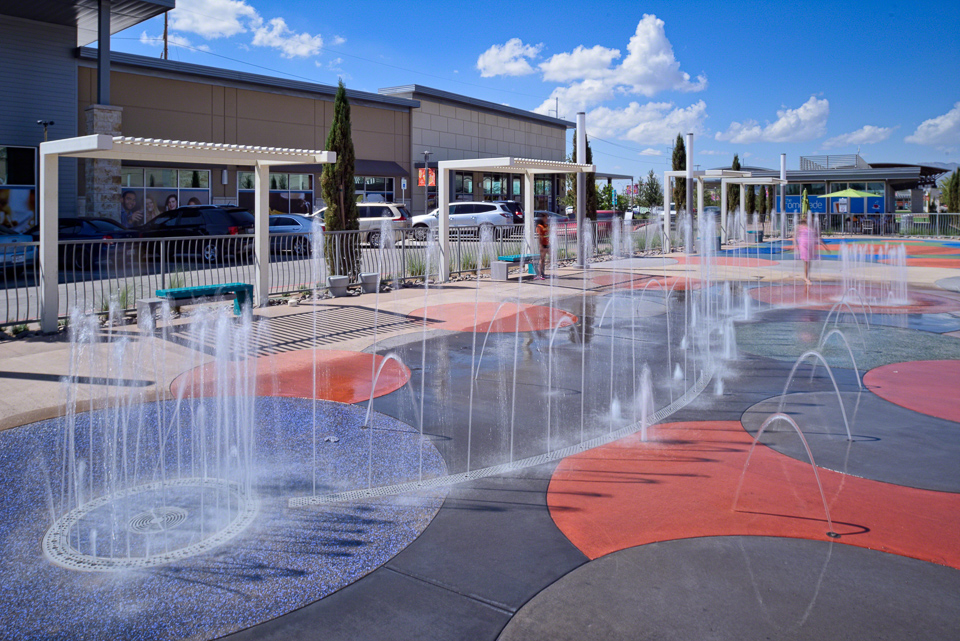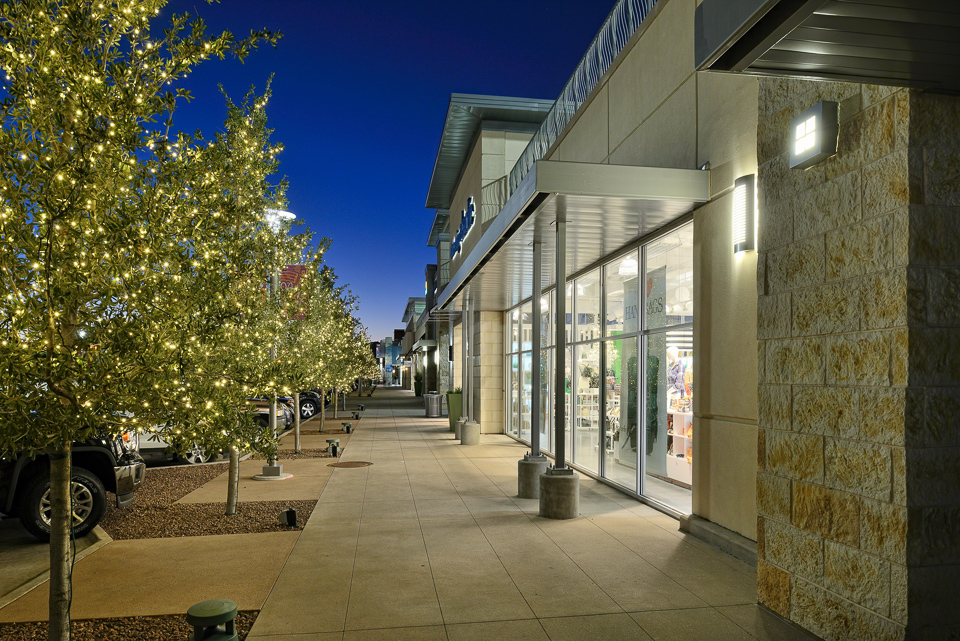 This low altitude aerial photo puts the project in context with the city.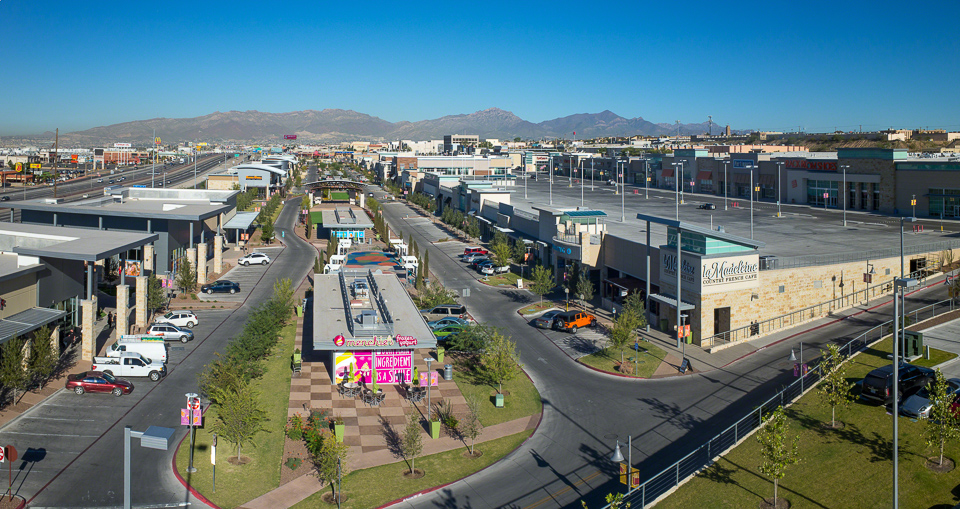 Storefronts