The Digital History Wall at the El Paso Museum is a set of touch sensitive digital screens that allow the visitors to browse a library of photos and other media that make up El Paso's history. The wall is housed within a plaza that protects it from harsh weather and also provides a pleasant visual environment.
I was hired by the architect to photograph the wall and the plaza.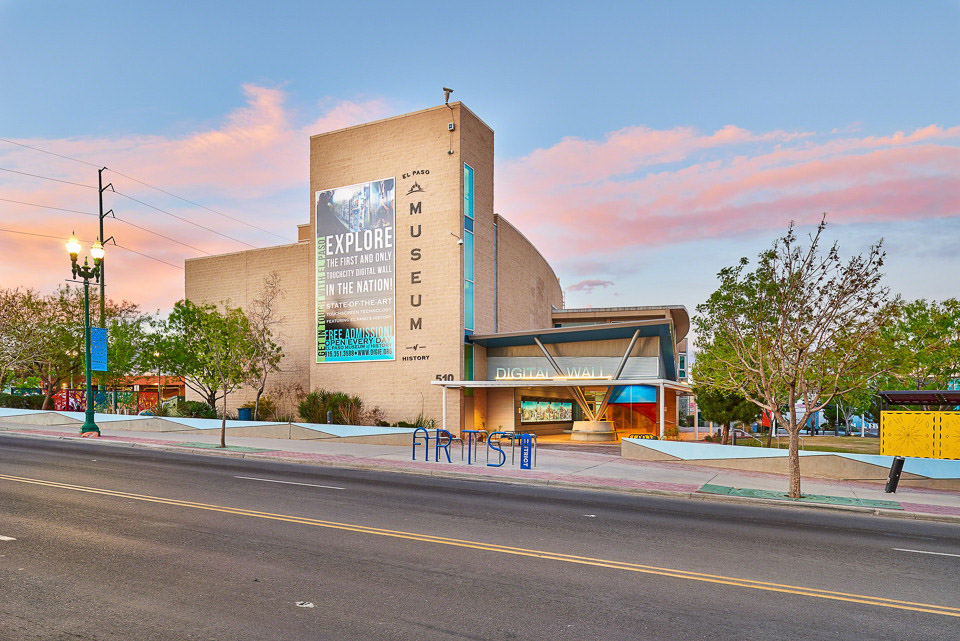 The plaza was designed to fit with the existing structure and also add a modern touch.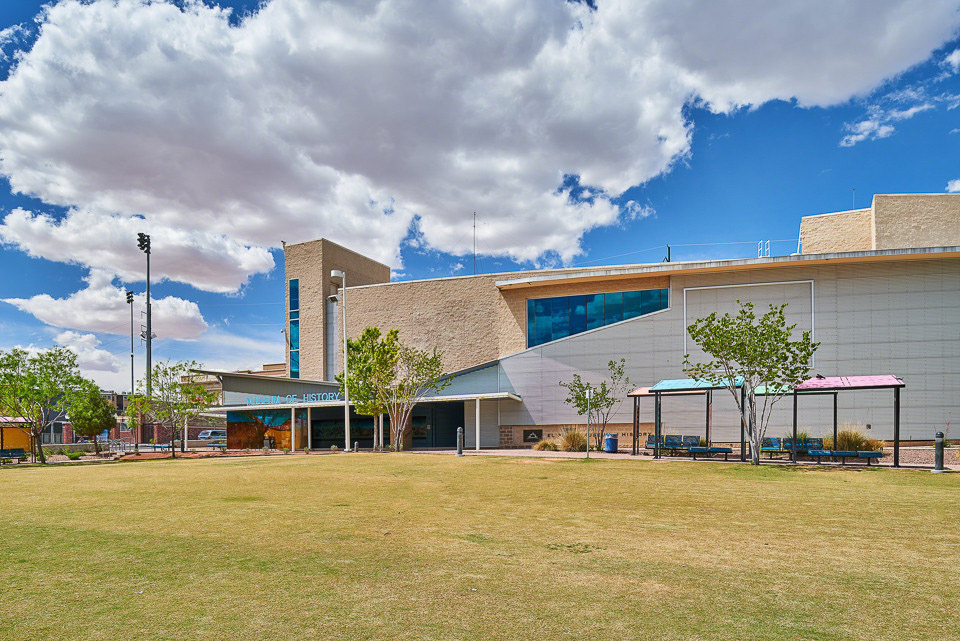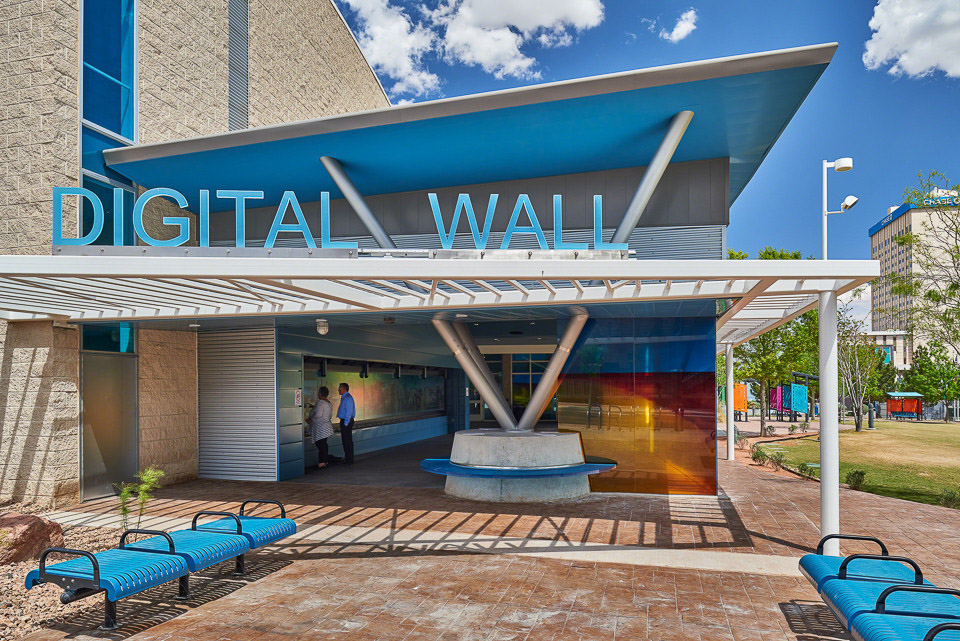 The reflective surface on the colored glass art proved difficult to photograph. I used a circular polarizer for many photos in an effort to reduce unwanted reflections. Here is a comparison showing a photo with and without the polarizer.
[baslider name="DigitalWall"]
The high dynamic range between the area in the shade and the outside required a few camera and digital tricks to overcome.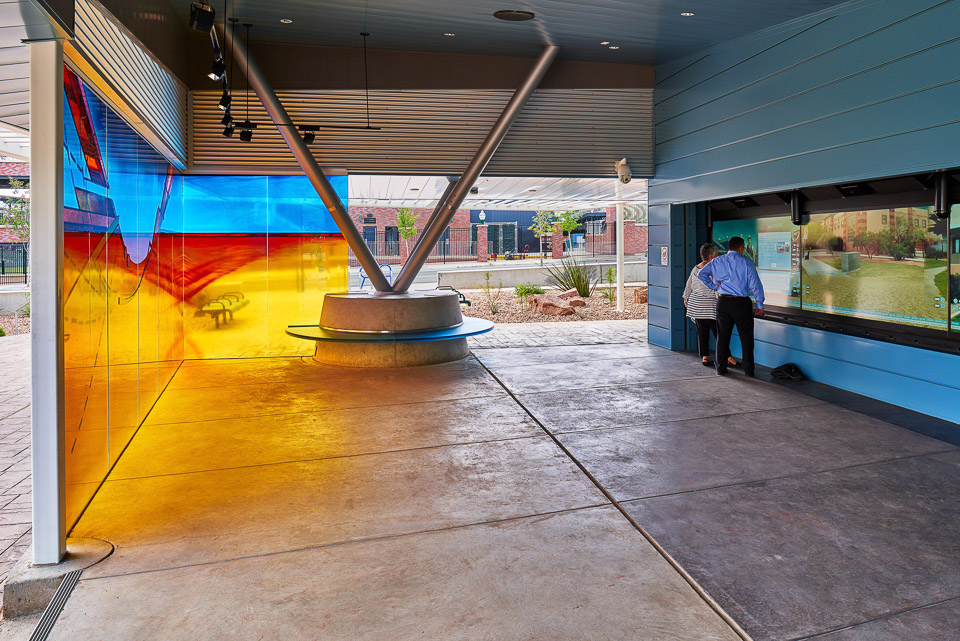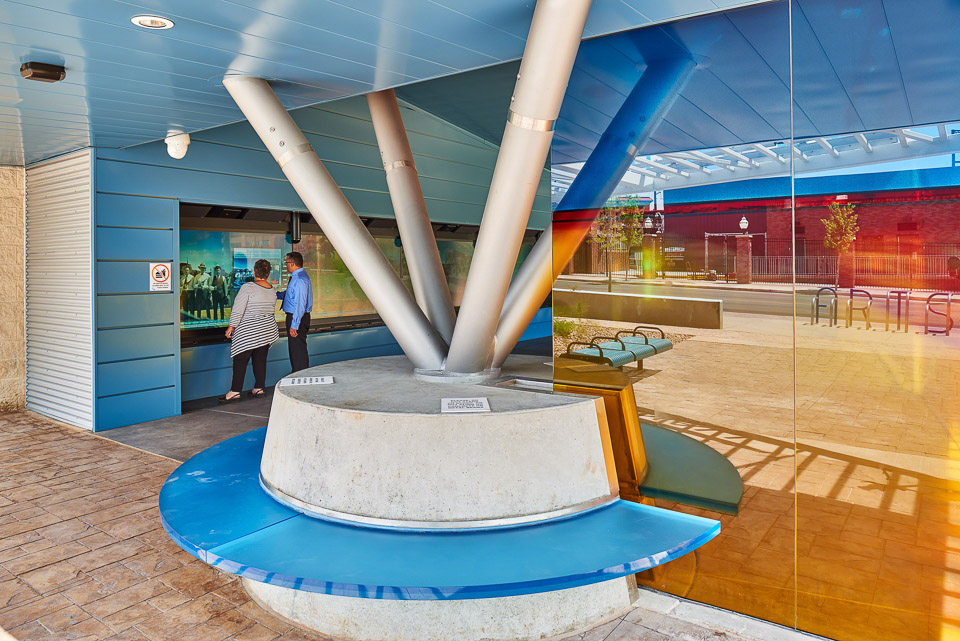 Fast moving clouds always present an opportunity for some interesting long exposure photos. The photo below represents about 3 minutes of exposure. A Lee Big Stopper 10-stop neutral density filter was used to allow for the long exposure.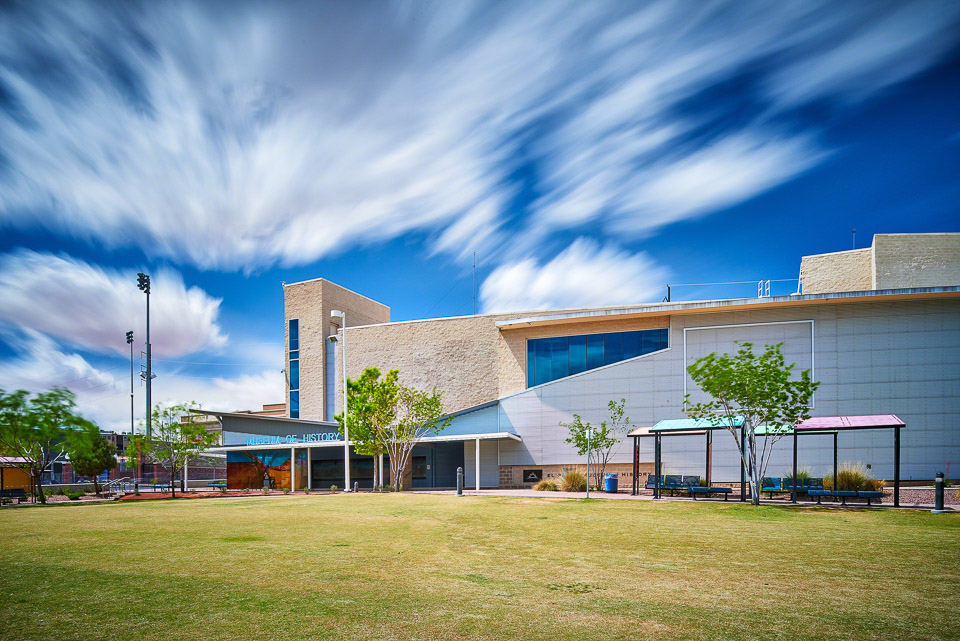 As the sun sets the lighting scheme makes the area look very interesting.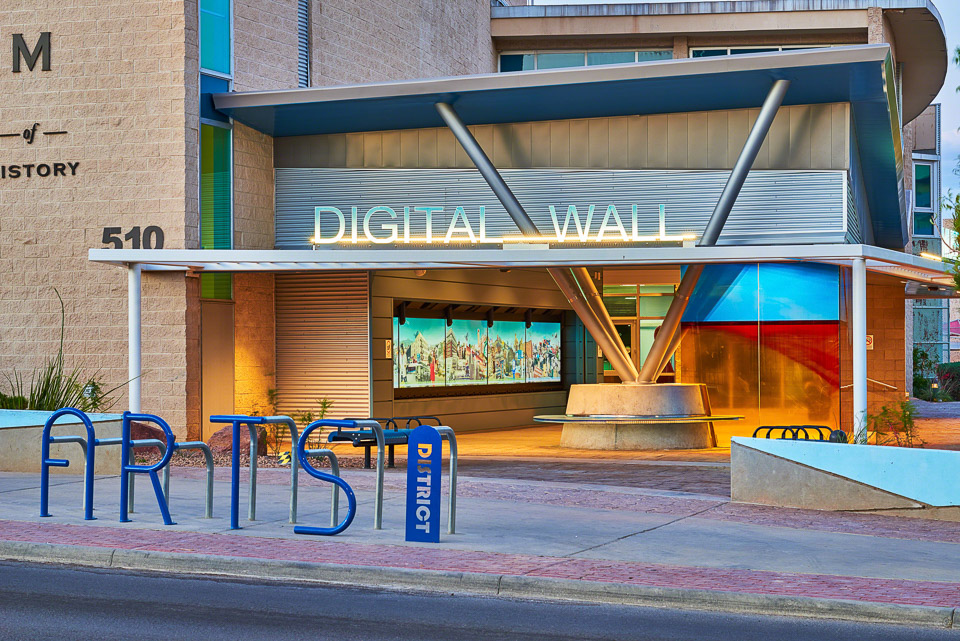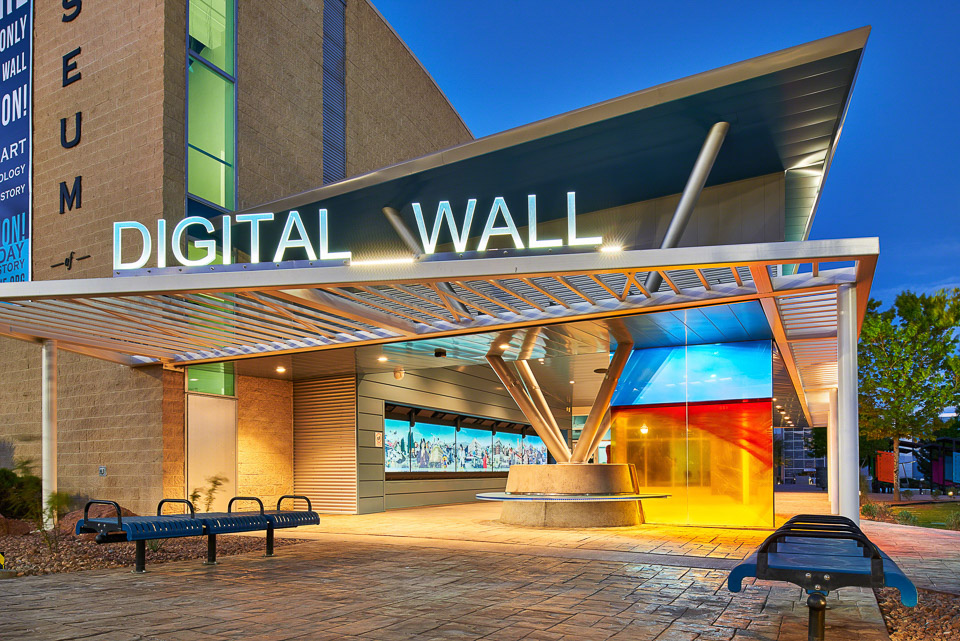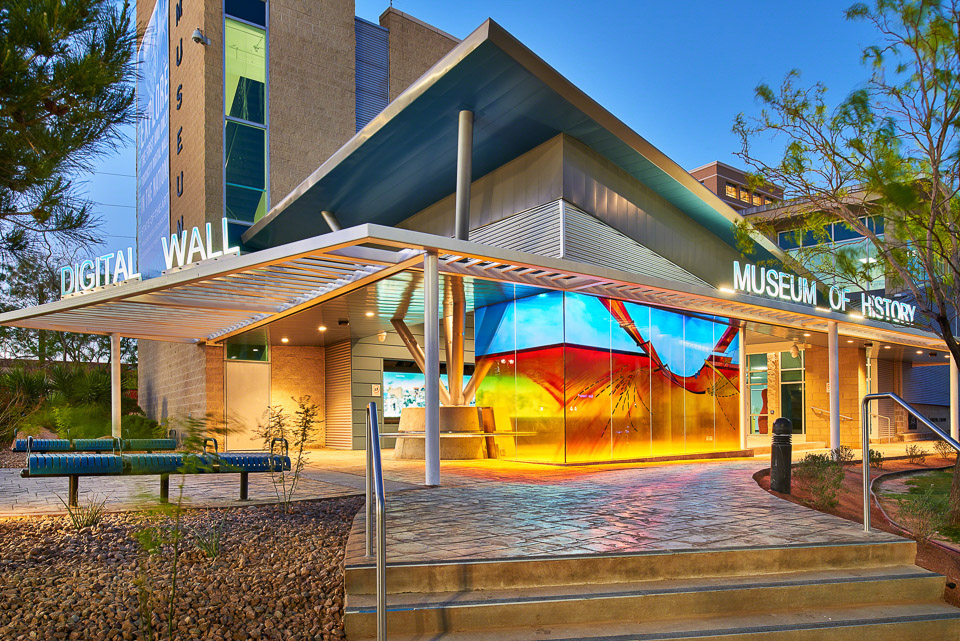 Once again, there were dynamic range challenges. This time, it was the signs and digital screens that were too bright. A few extra exposures and some digital blending gave good results.