The recently remodeled Country Inn and Suites needed some new photos to showcase its updated look.
As with previous hotel photography projects, exteriors taken at dusk do a great job showcasing the property.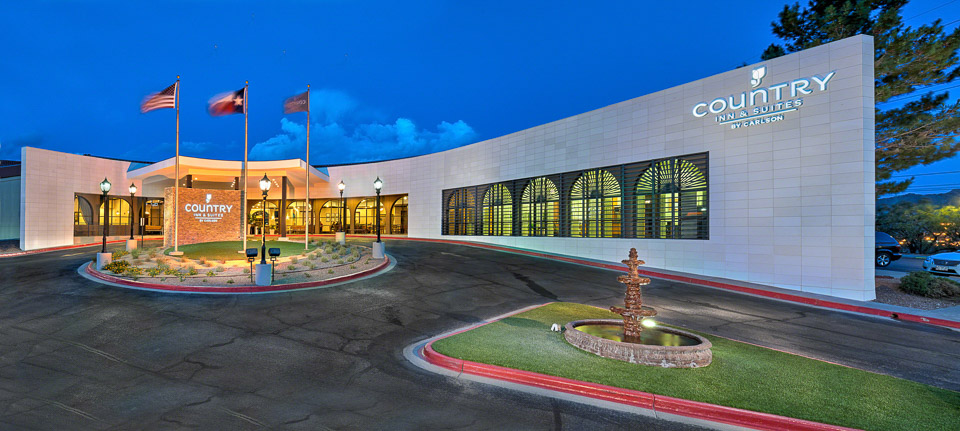 A welcoming lobby shot is a must for any hotel.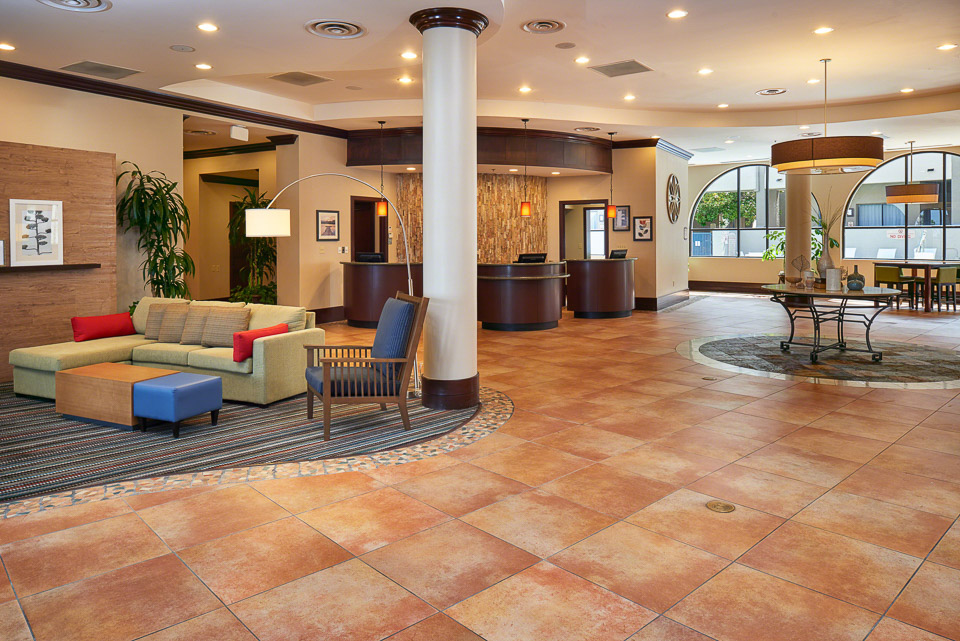 The large windows in this lobby required significant effort to properly expose the interior while maintaining a view to the outside. The photo below is the result of multiple exposures lit with a handheld flash and blended in post processing.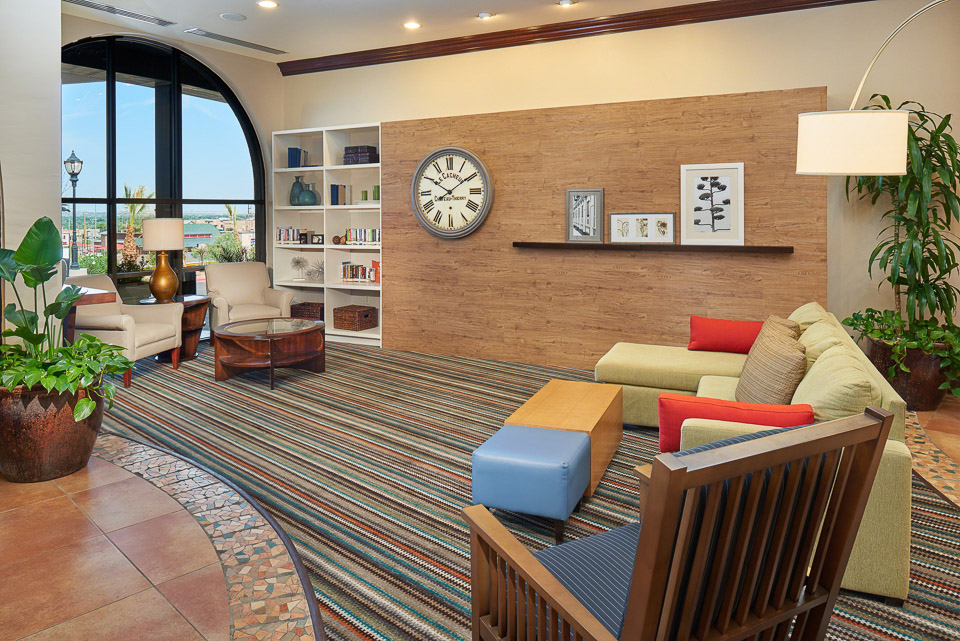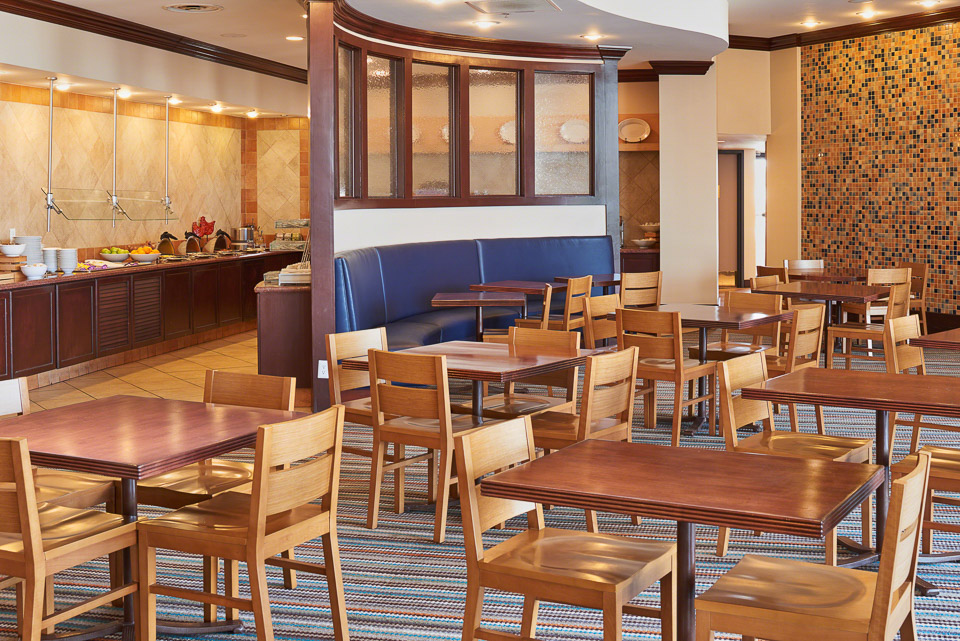 In addition to photos of spaces I captured some closer detail images of features such as the hot breakfast buffet.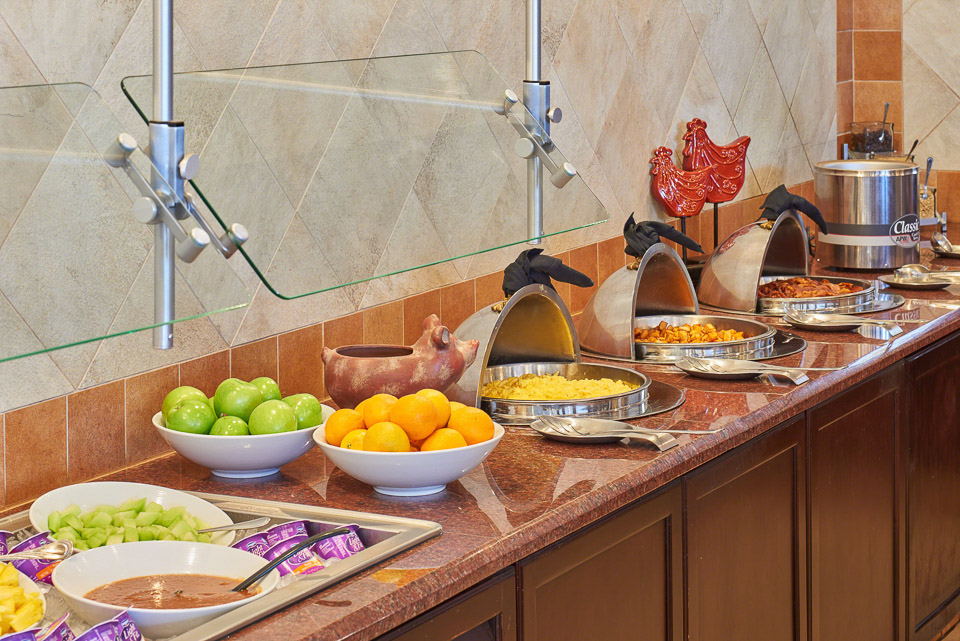 The photo of the bar area was taken in the middle of the day. A few techniques were employed to cut back on the amount of daylight influencing the scene and produce a more cosy, evening feeling.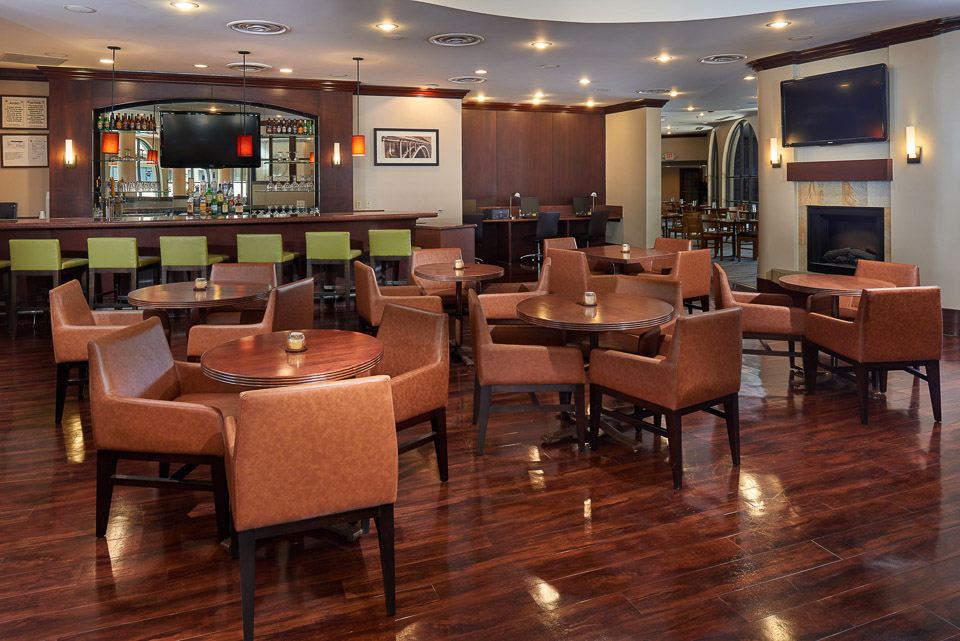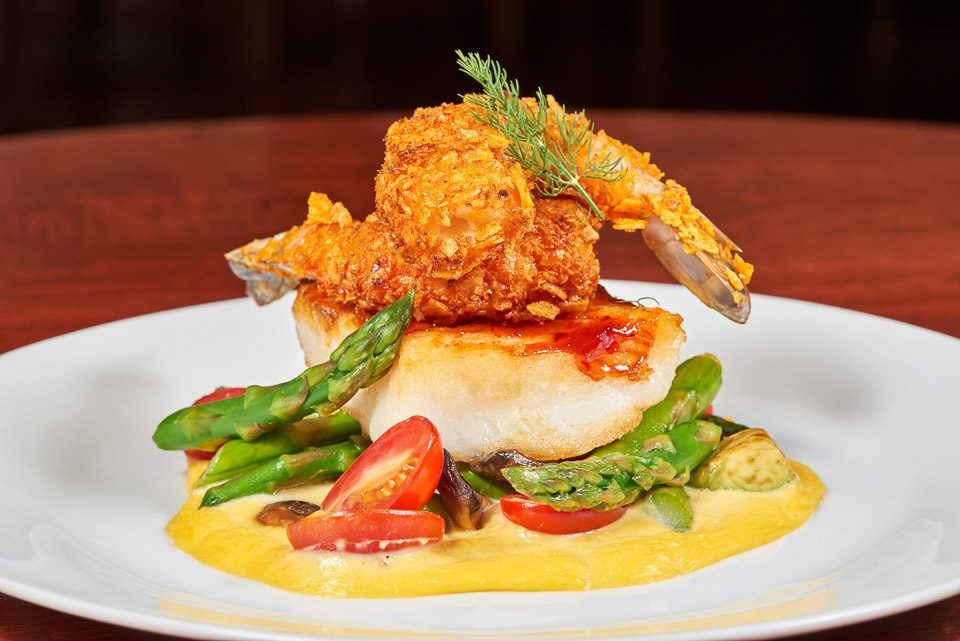 The pool was photographed in daylight and at dusk. The dusk shot is my favorite.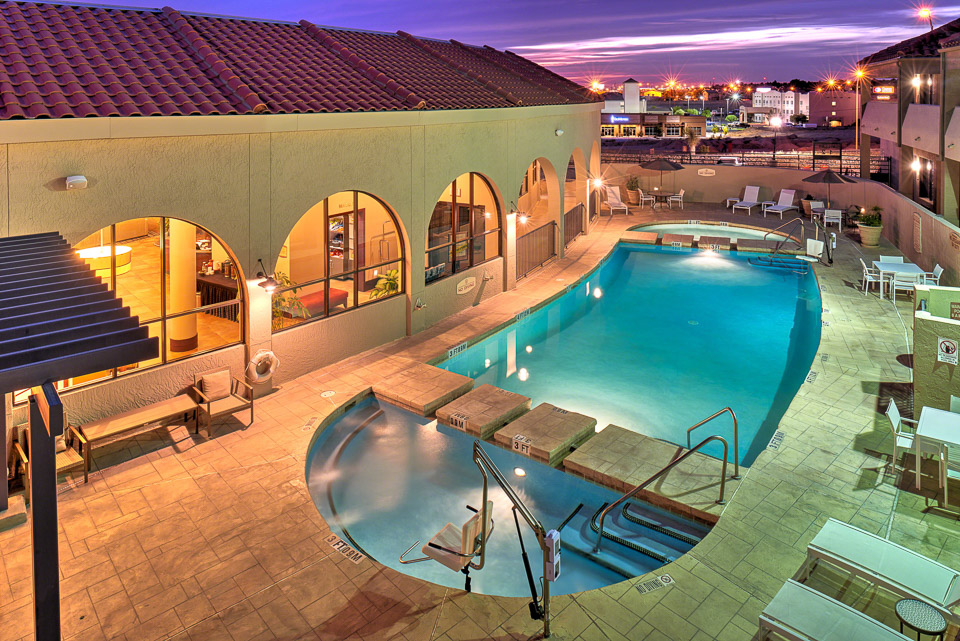 No hotel photography project would be complete without a photo of a guest room.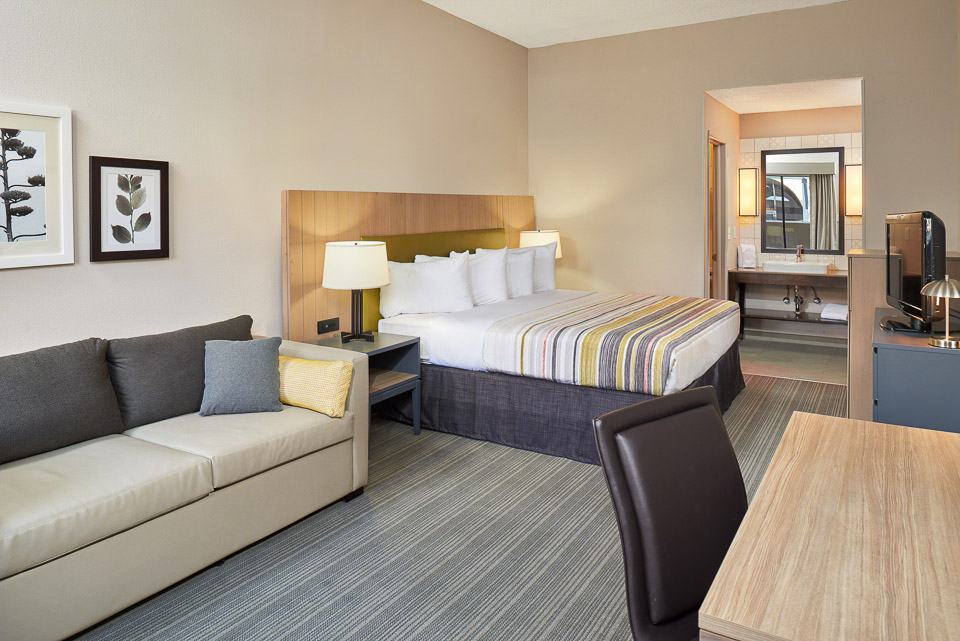 A few aerial photos were shot to show the size and layout of the hotel.