Chuy's fine Mexican Food recently opened a new location in The Fountains at Farah. I was hired by the builder to capture their completed project. Here are a few of my favorite photos from this project.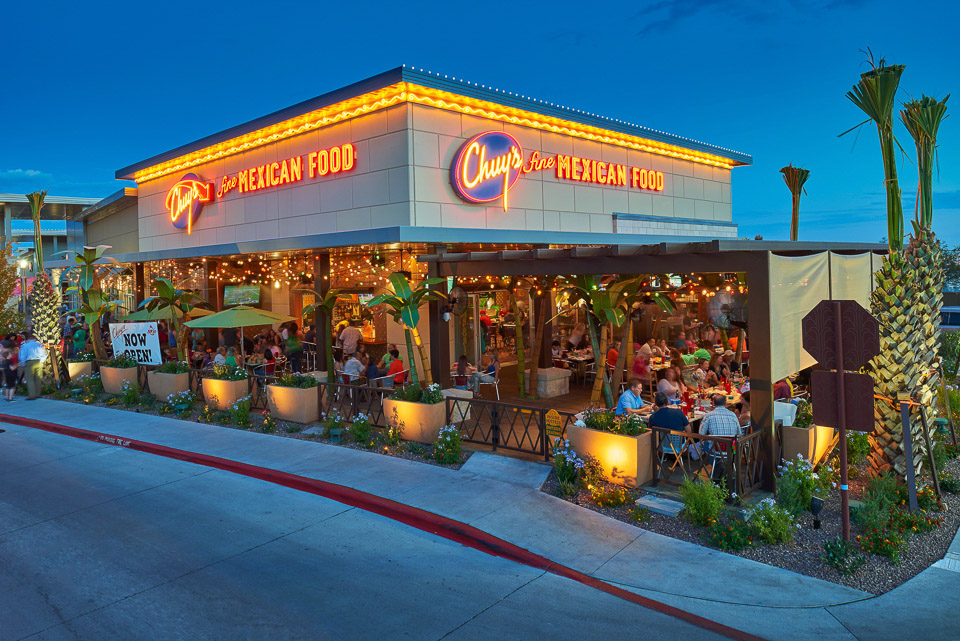 To capture these exterior shots I put the camera on a pole and raised it about 12 feet in the air. This results in a perspective that is almost at roof-level – which allows the image to include the complete neon sign with plenty of space around it. The perspective control lens was shifted down a few millimeters to maintain a composition that included the right amount of ground and sky.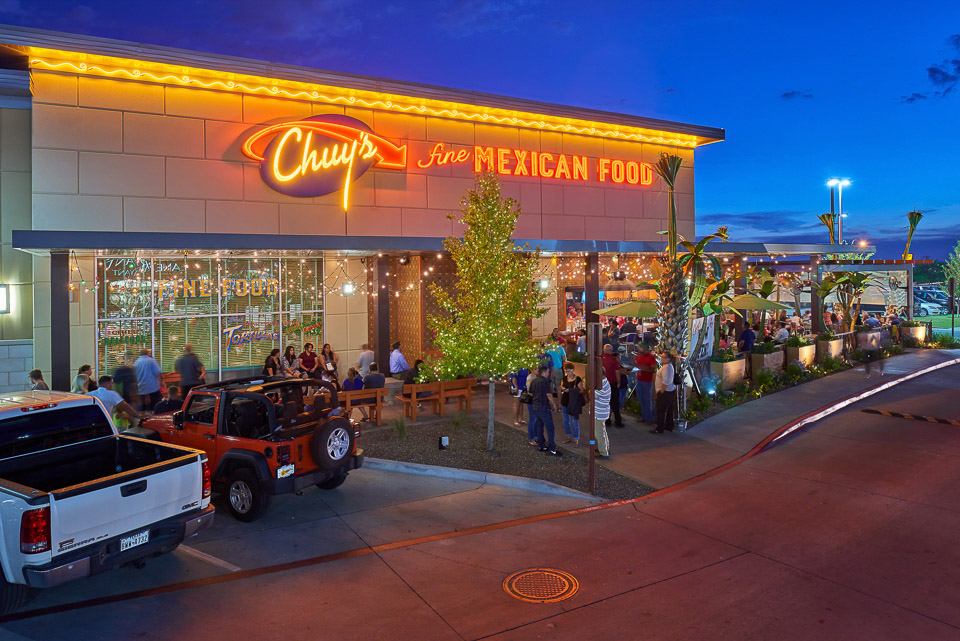 While most of my architecture photos are taken using my perspective control lenses, I am limited to 24 mm on my Nikon system. This lobby had so much going on in such a small space that I needed to use something wider. I switched to the 14-24 mm super wide angle to capture the photo below. This image was shot all the way out at 14 mm which I almost never do.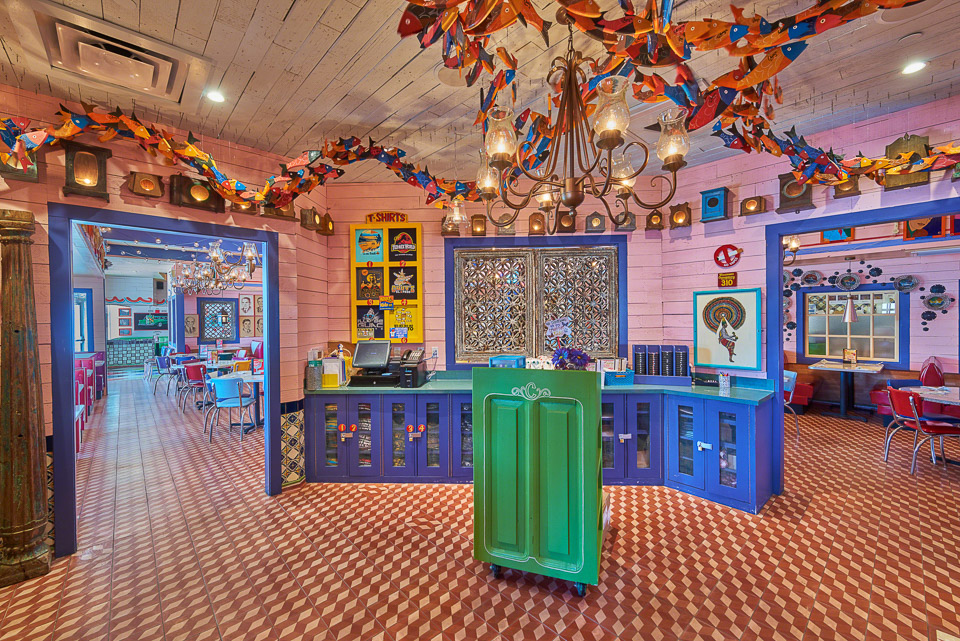 I switched back to the 24 mm PC-E (tilt/shift) lens for the rest of the shoot. This lens allowed me to set the camera at a relatively high viewpoint and then shift downward to achieve the right balance of floor and ceiling.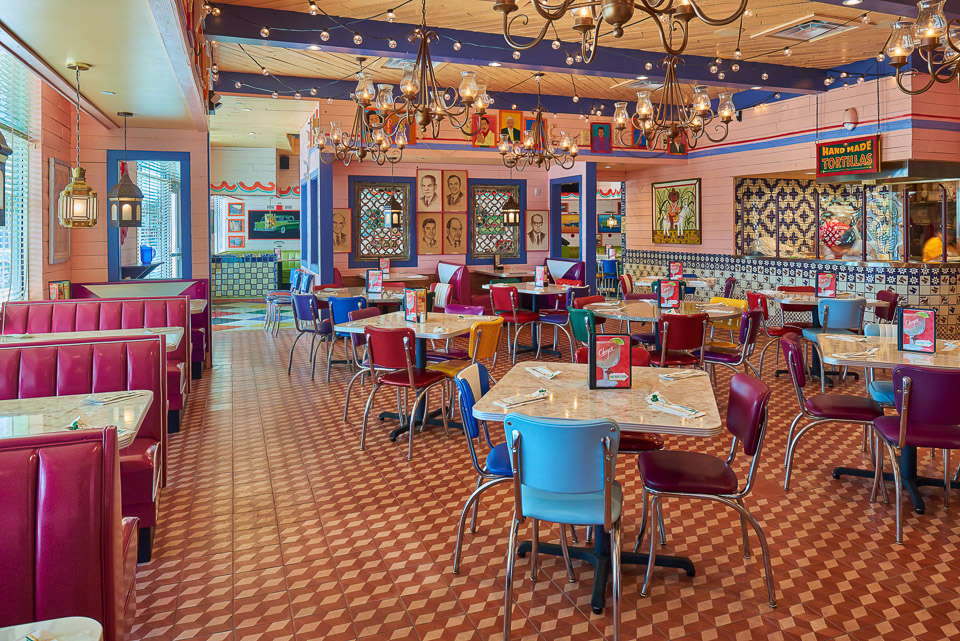 Because the restaurant just opened and it is enjoying huge success I couldn't get exclusive access to the interior during regular hours. This meant I had only about 30 minutes to shoot the space between the time it was set up for the day but not yet open for business. Among the many challenges this creates is the lack of time to set up extra equipment such as lights. When shooting toward the window in the photo below I had to make several exposures and blend them in post processing.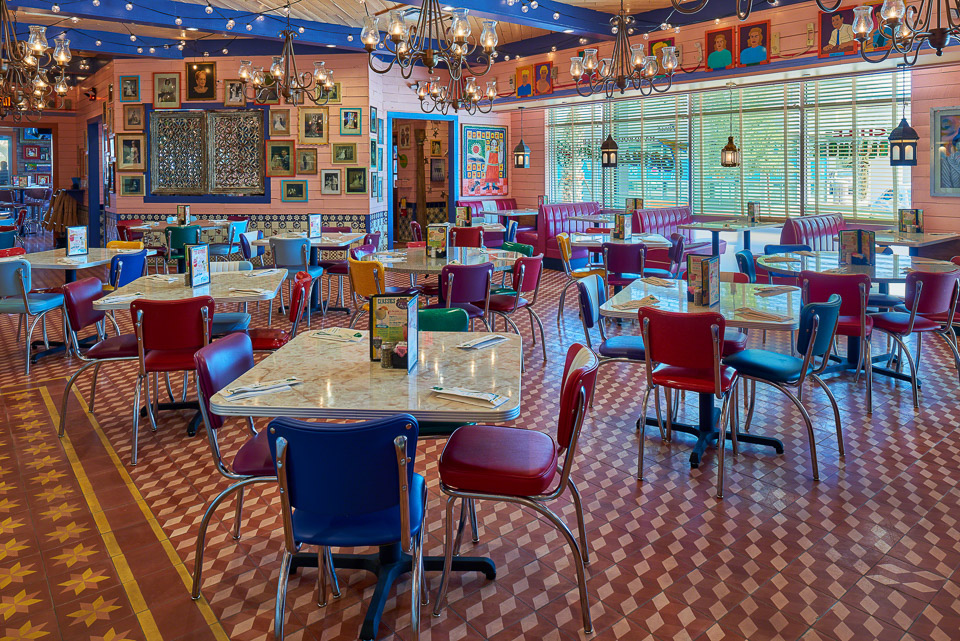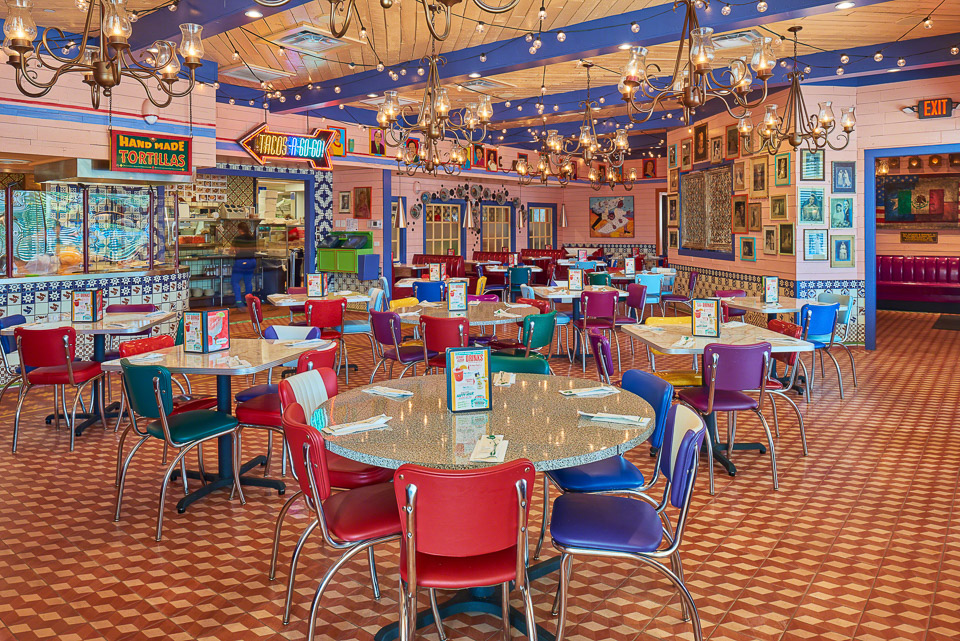 Sometimes the scene calls for more field of view than I can't get with 24 mm, but it still needs perspective correction and it doesn't need the width offered by the 14-24 lens. In this case my approach is to shoot multiple images at various amounts of shift. The resulting images are combined in post processing. The final image gives the angle of view of a much wider lens but only in the direction of the shift. In this case, the photo is closer to square than usual.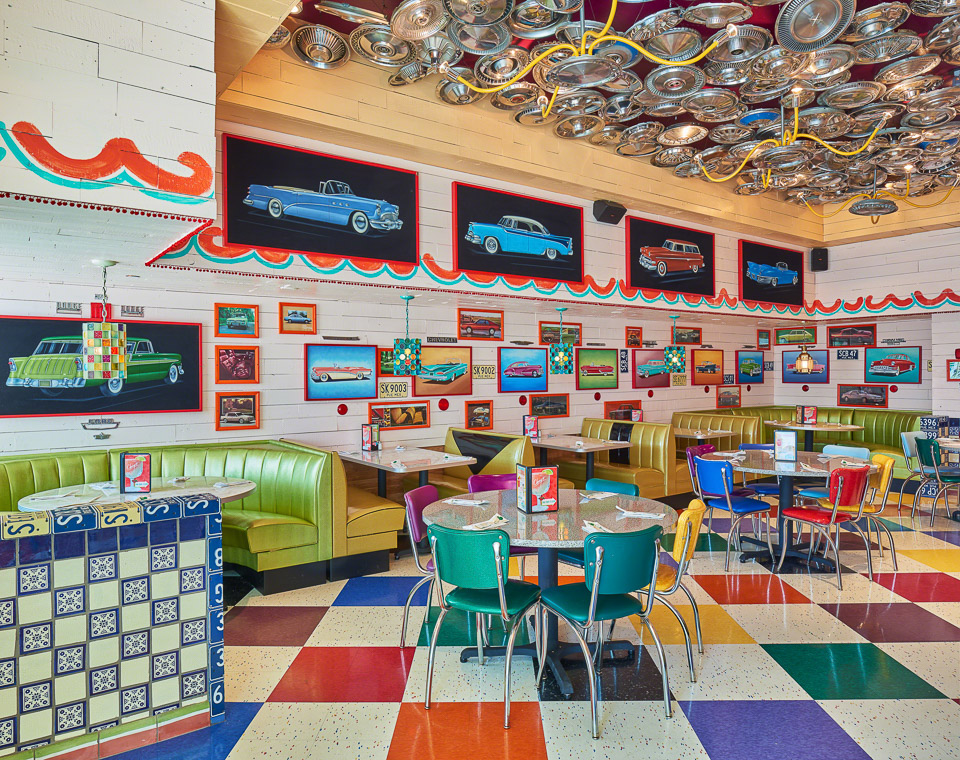 I'll keep quiet now and let you view the rest of the photos.