The Texas Tech University campus in El Paso is full of beautifully designed buildings. In addition, there is quite a bit of public art in the open spaces between the buildings. One of the newest and most visually appealing art installations is located in front of the Gayle Greve Hunt School of Nursing building.
The courtyard includes a glass structure that is shaped like a double helix. Each pane of glass is etched with organic designs.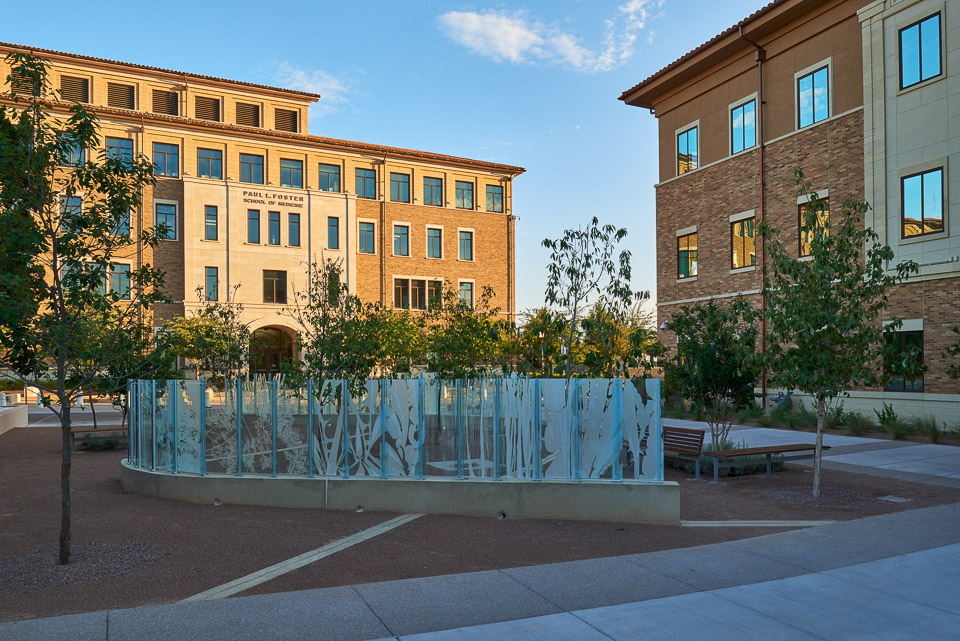 The garden looks best from a slightly elevated point of view. I placed the camera on a pole in order to get shots like the one below.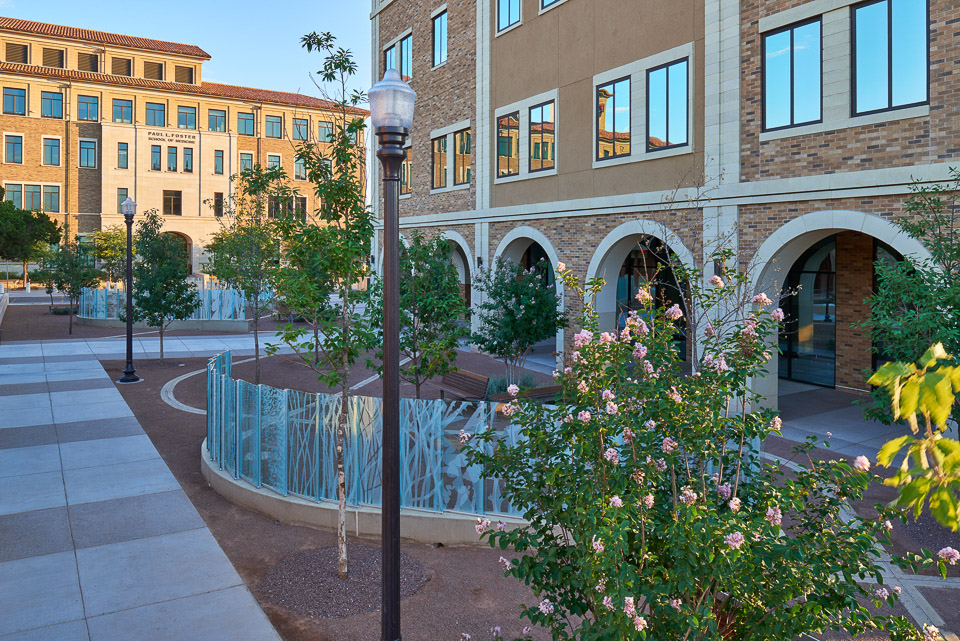 As the sun sets the scene gets even more interesting. Strip lights in the ground light to complete the double helix pattern.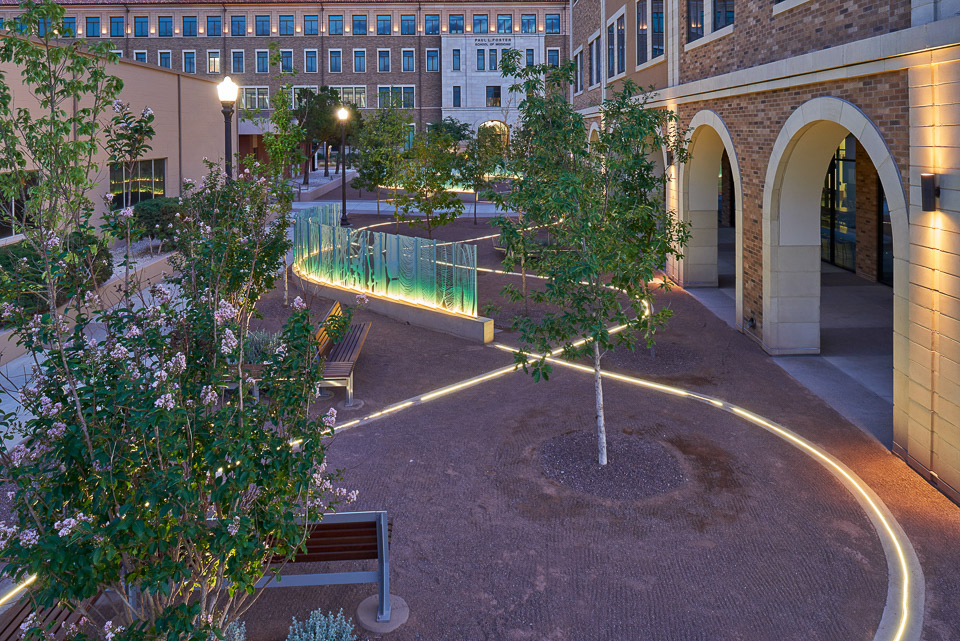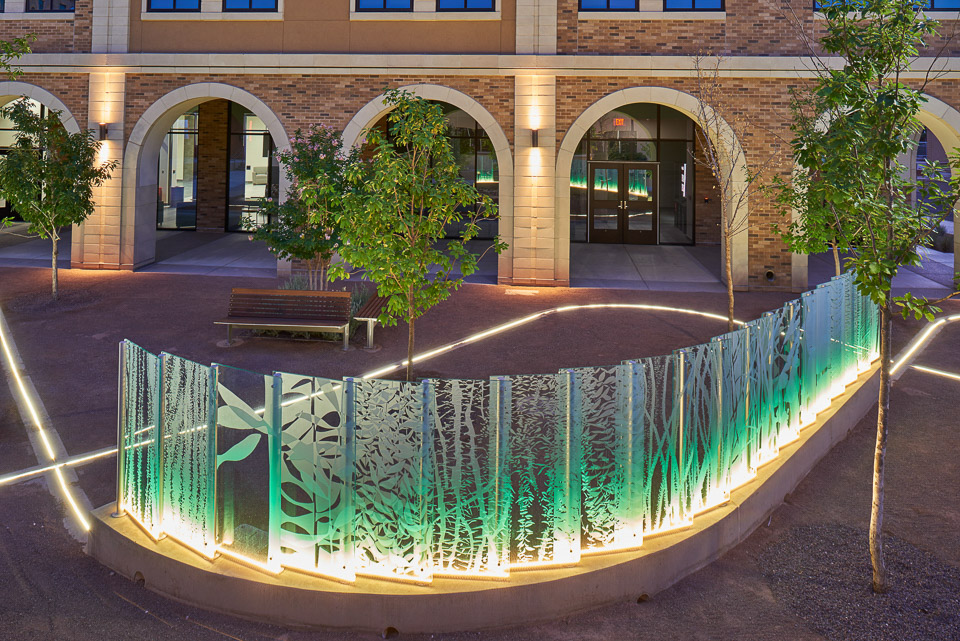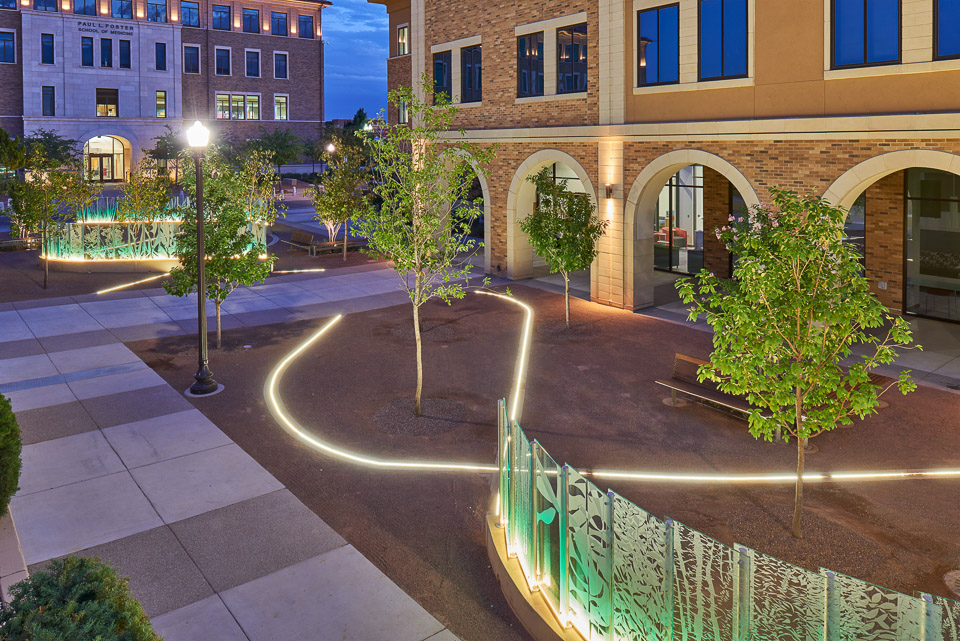 The garden fits well within the design scheme of the surrounding buildings.