The September 2015 issue of The City Magazine features a photo I took of the El Paso County Courthouse on the cover.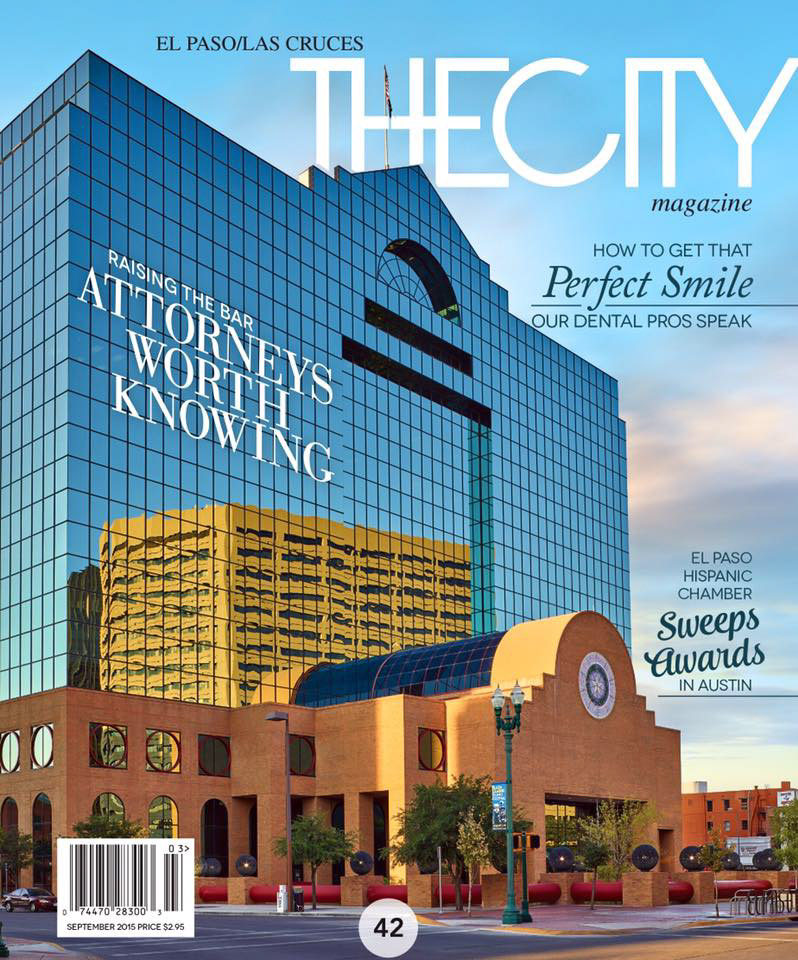 The photo was taken just after sunrise in order to capture some dramatic light on the side building and on the reflection from the building across the street. A 50mm shift lens was used on a medium format PhaseOne system to allow the building to be captured without any perspective distortion.
Here are a few other shots from the same session. The images below are available in my El Paso Stock Photo Library.