I was recently hired to photograph a few Chuy's restaurant locations in the Dallas/Fort Worth area. Each of these restaurants are unique in their design, but they all have a similar theme that is extremely visually stimulating.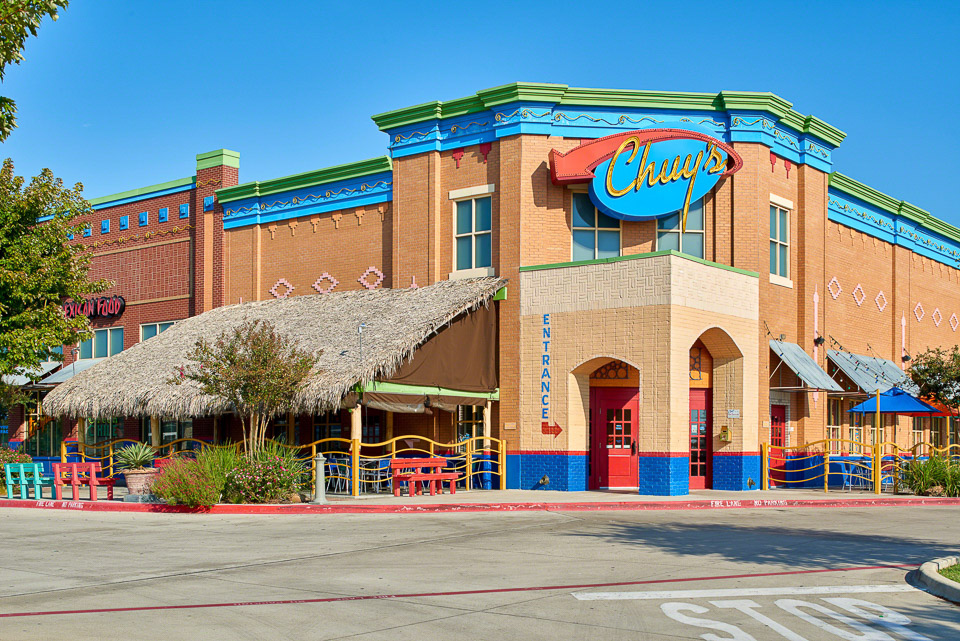 The challenge with these projects is I usually only have about 30 to 45 minutes to photograph the interior. I arrive at the restaurant about an hour before it opens and wait for the staff to finish setting each area for the day's service.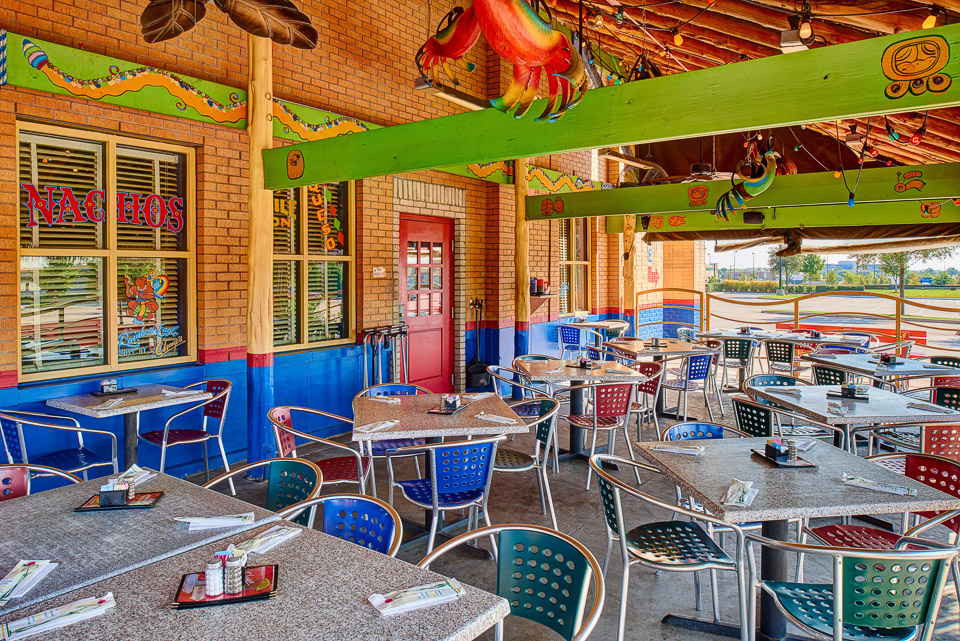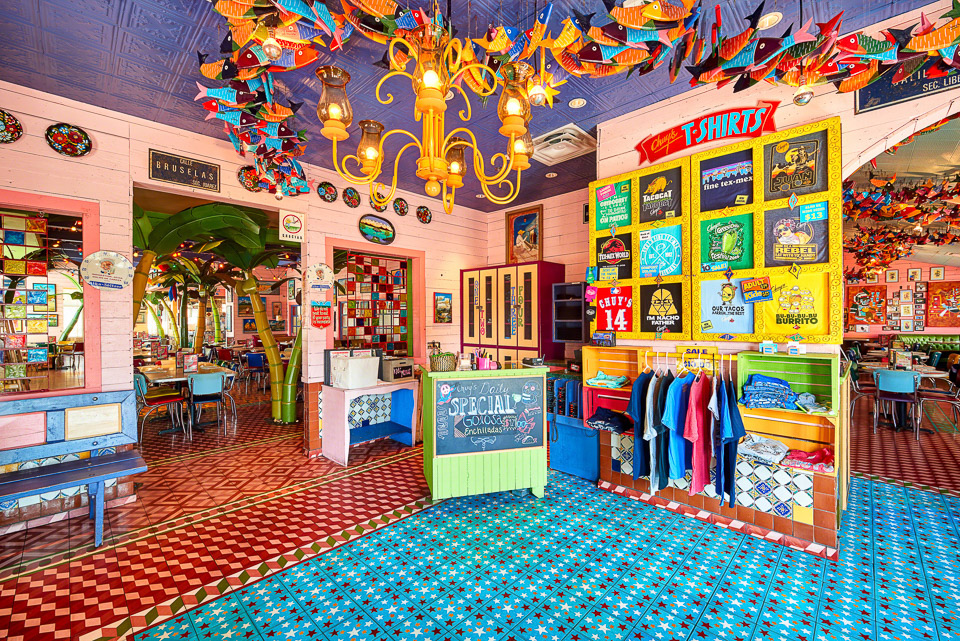 I frequently take multiple exposures of a single area so I can layer the images in Photoshop to erase employees as they pass through the scene.
My goal is to shoot the space without disrupting the work that is being performed during that time period.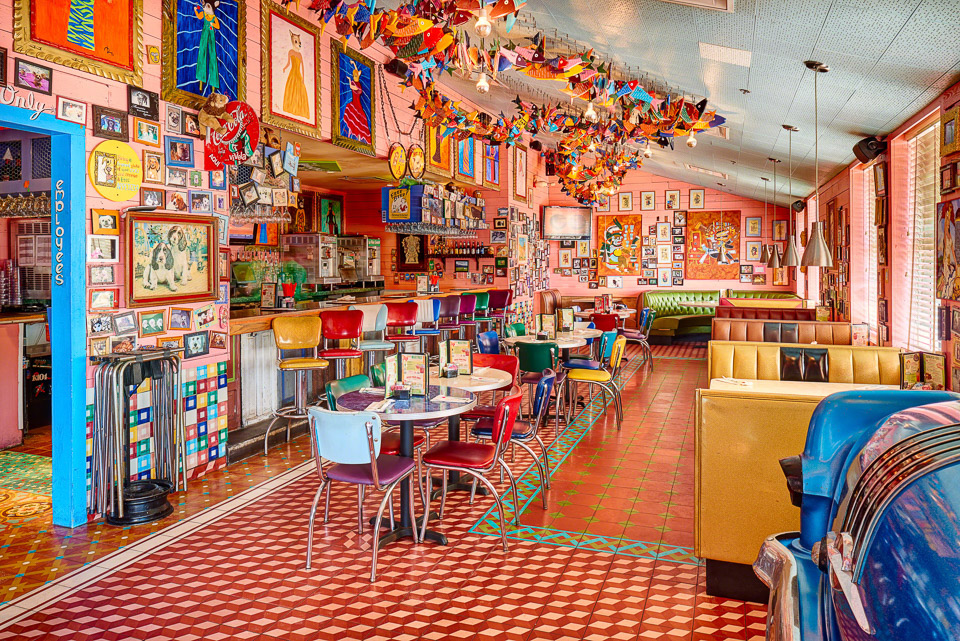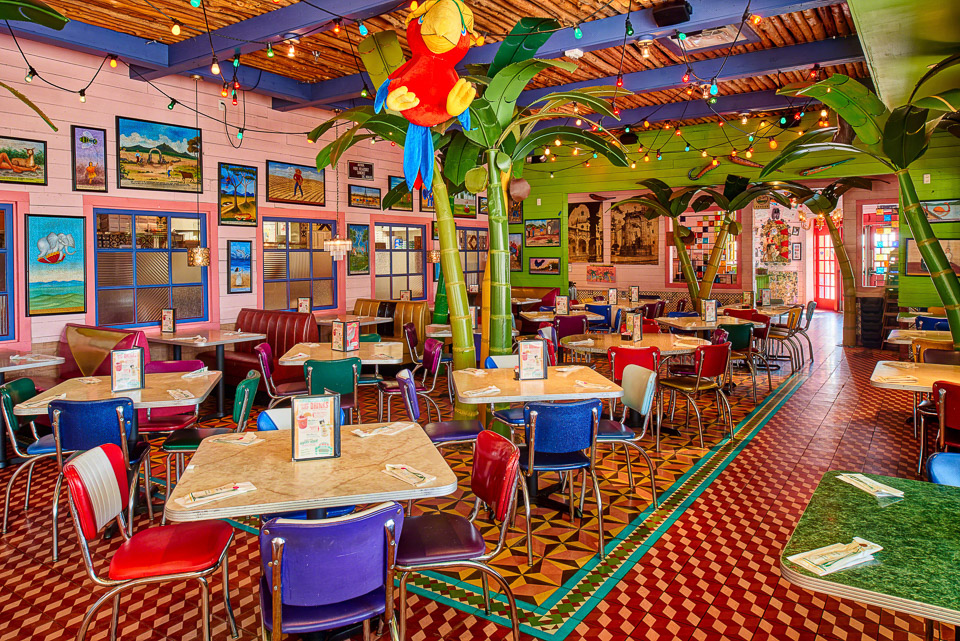 The accelerated schedule doesn't allow any time to set any lighting. Fortunately, these spaces are fairly well lit by design. A small amount of exposure blending helps maintain the full dynamic range of each scene.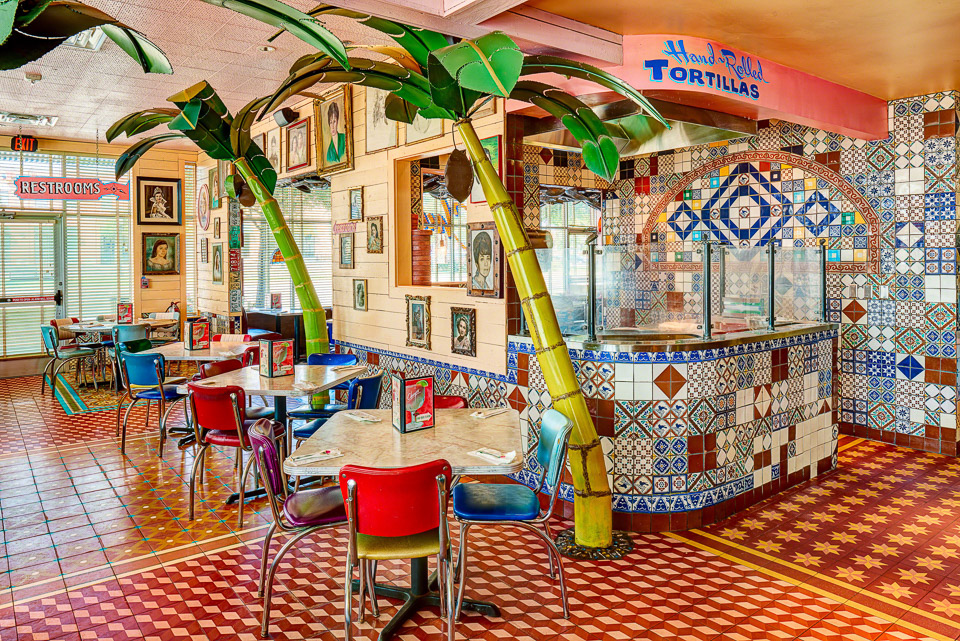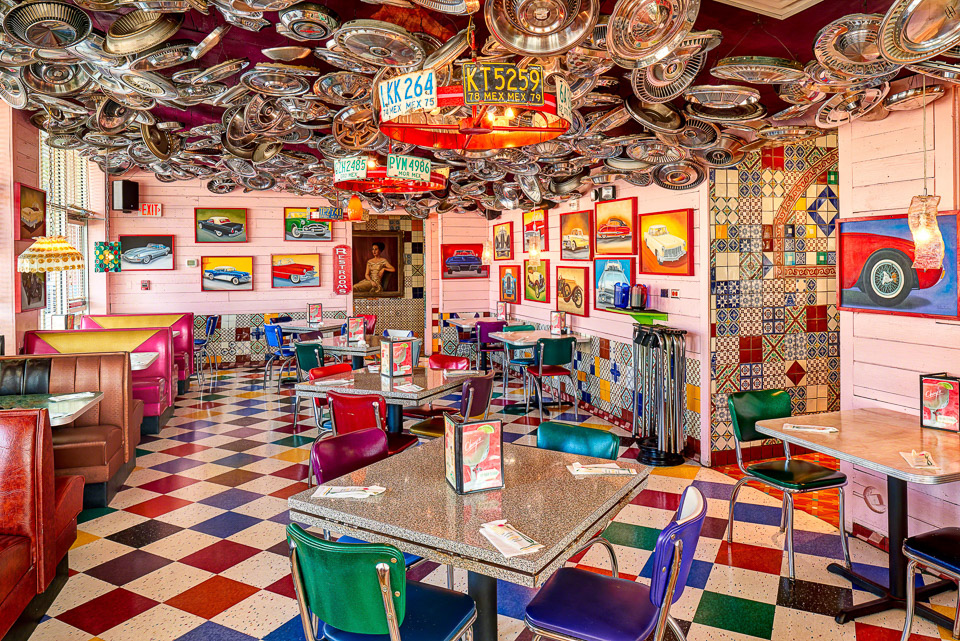 I returned later in the day to capture some dusk shots of the exterior. The neon really makes these restaurants look great at dusk.