I was honored when El Paso Inc. contacted me to photograph the cover for the Summer 2017 issue. One of my photos was previously featured on the cover of the Winter 2016 issue. The story was also interesting to me because it presented a fun photographic challenge.
The cover story is about women who are letting their hair go naturally gray. The concept was to feature a few women in a way that showed their beauty while emphasizing their hair. The project would require a studio, make up artist, and some creative lighting.
Here is the final image: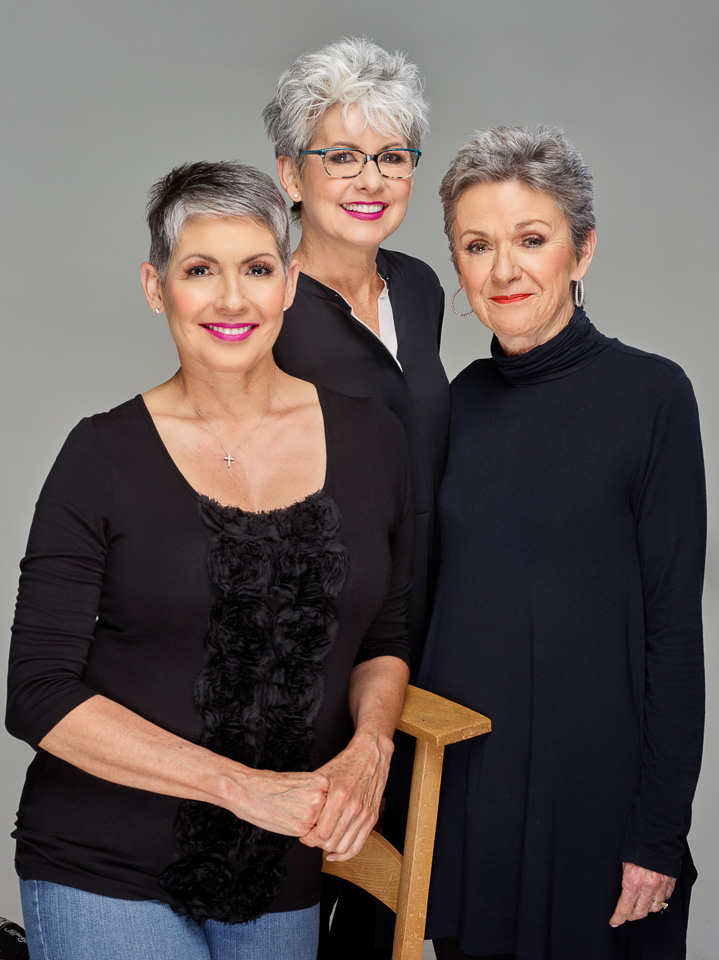 The photo was created on my PhaseOne medium format system using the Schneider Kreuznach LS 80mm f/2.8 lens. This lens allowed me to use a high shutter speed to knock down the ambient light in the studio and have full control of the light with my studio strobes.
The lighting was configured as a clamshell (a large light above and a smaller one below) with two gridded softboxes above and behind the subjects to provide extra light to their hair.
Here is the final photo placed in the cover layout: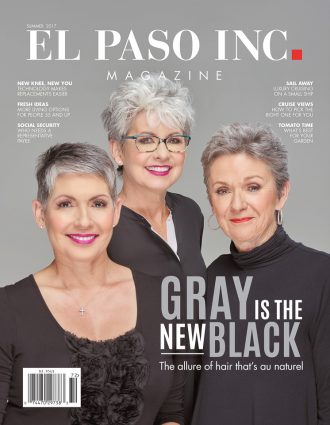 In addition to the group shot for the cover I also captured some alternate versions and individual portraits of each of the ladies. The photos below are quick exports – without any retouching at all.