Famous Dave's recently opened a new location on El Paso's east side. The restaurant's design was selected to be featured in an industry magazine so they needed high quality interior and exterior photography.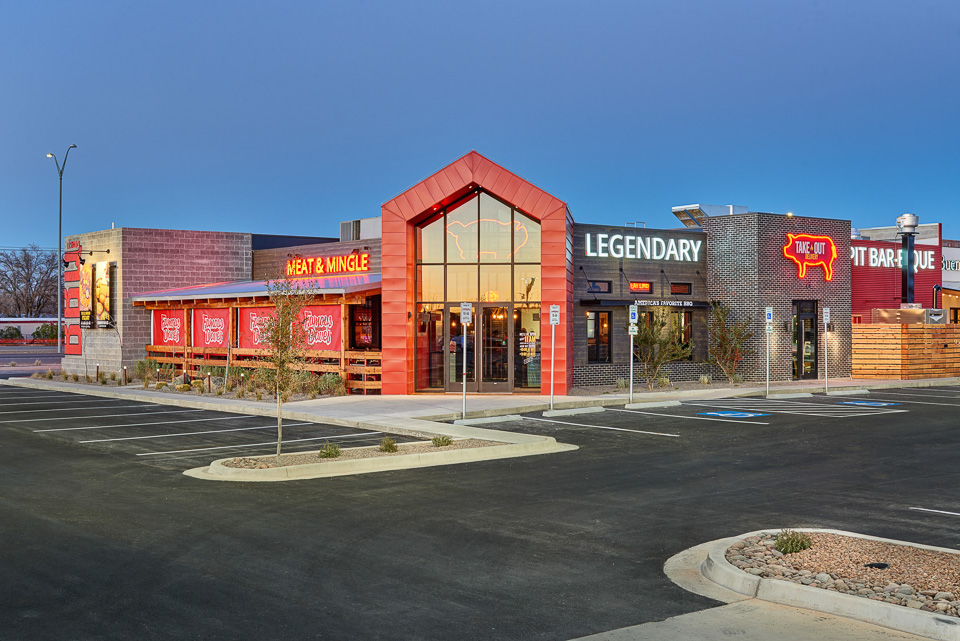 The design of the restaurant included a significant amount of neon lighting that usually presents a challenge for dusk photography.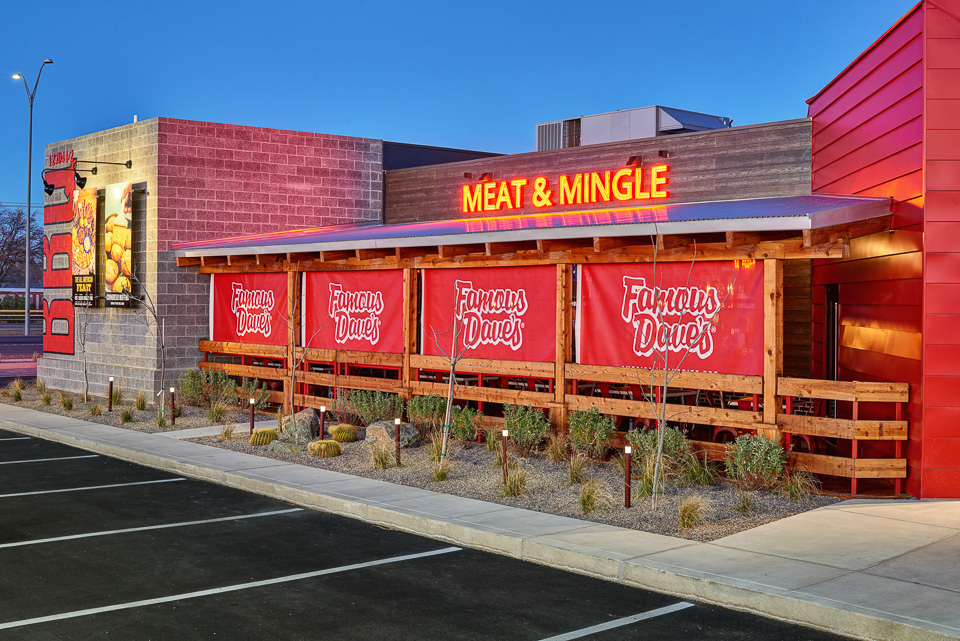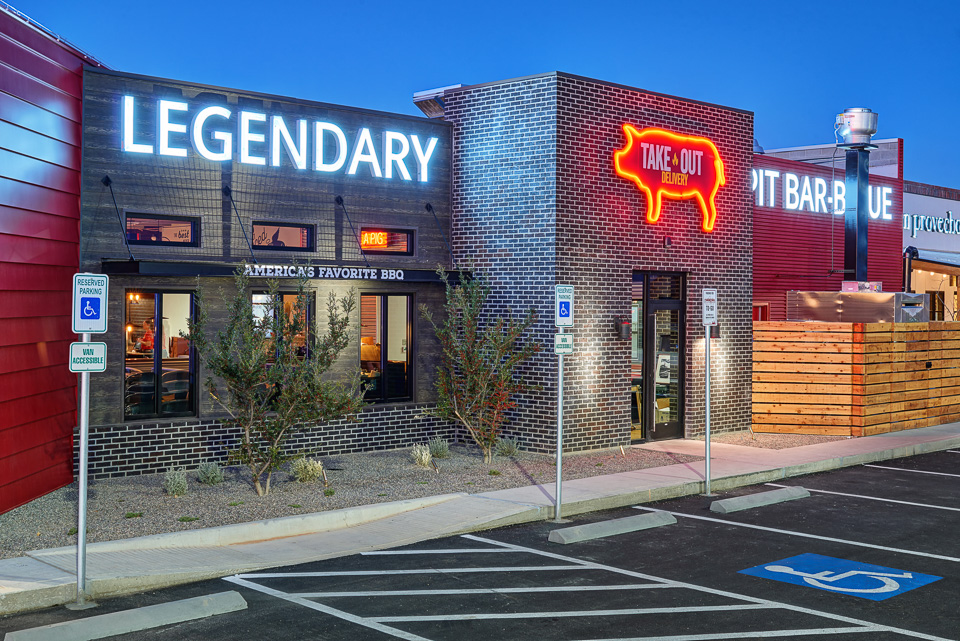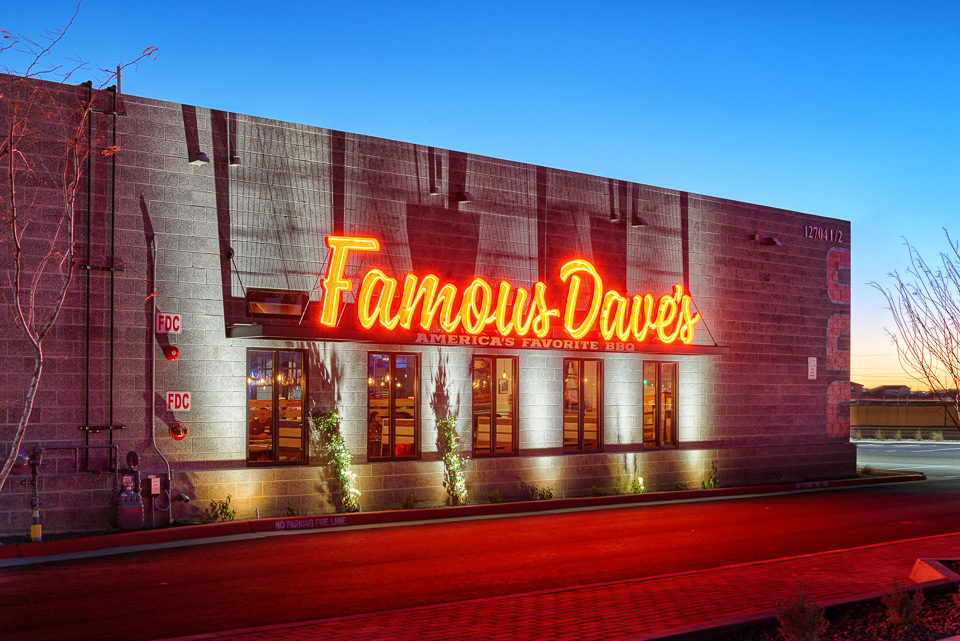 After the exterior was finished, I returned early one morning to photograph the interior. The restaurant was preparing for a "friends and family" pre-opening so I only had about 1 hour to create the interior photos.