Mission Valley Elementary School recently underwent a full rebuild. I was hired by the builder to document the new school. Here are some photos from this project.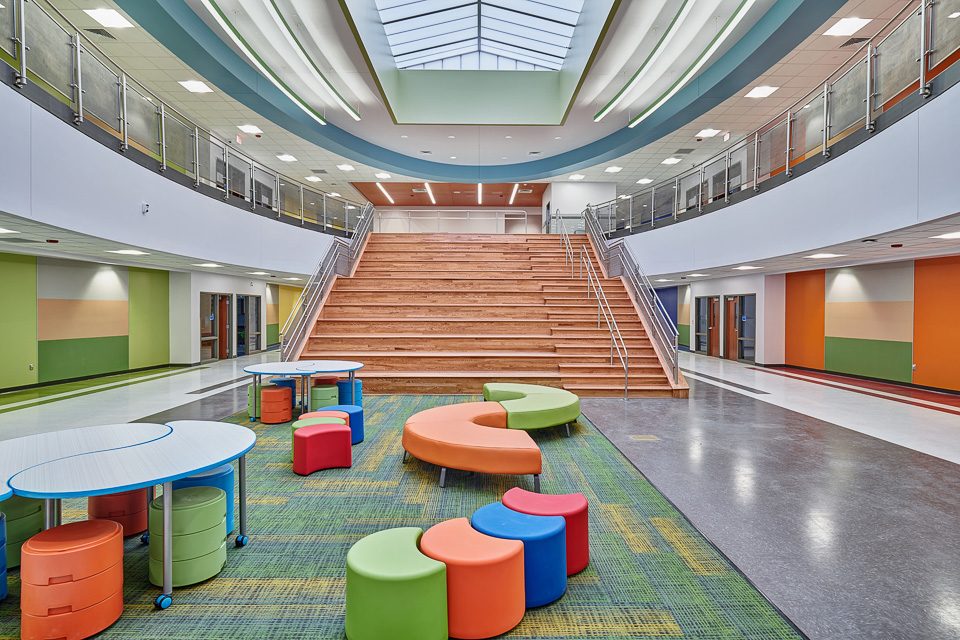 This staircase was an amazing central feature of this school. In addition, the bright colors and modular furniture completed the space.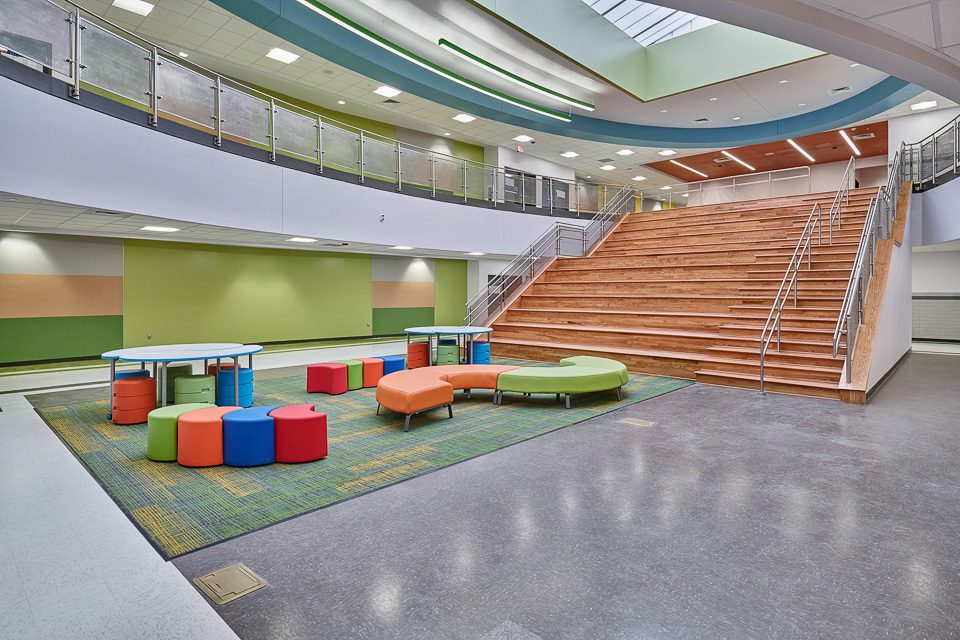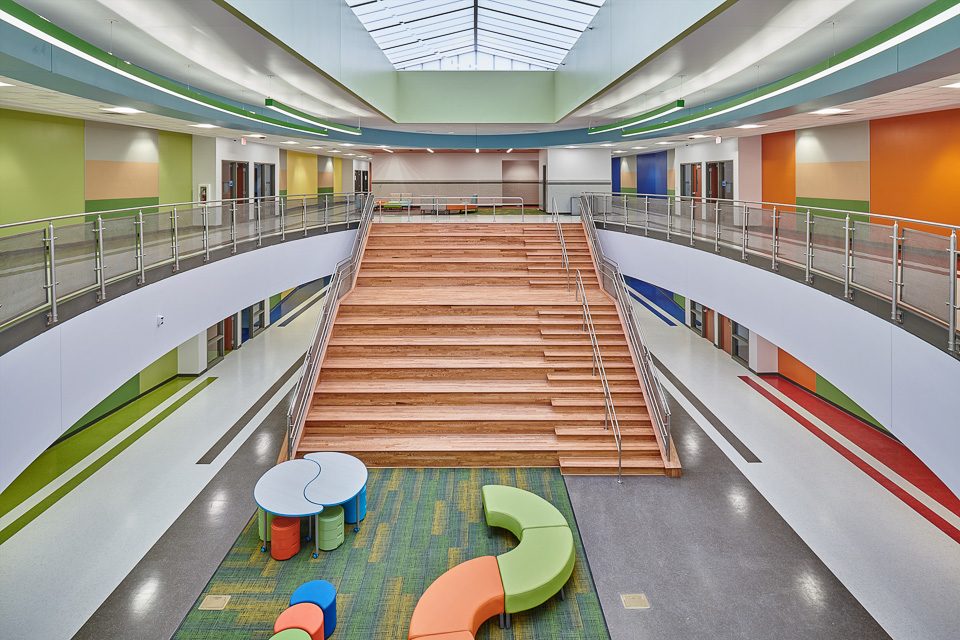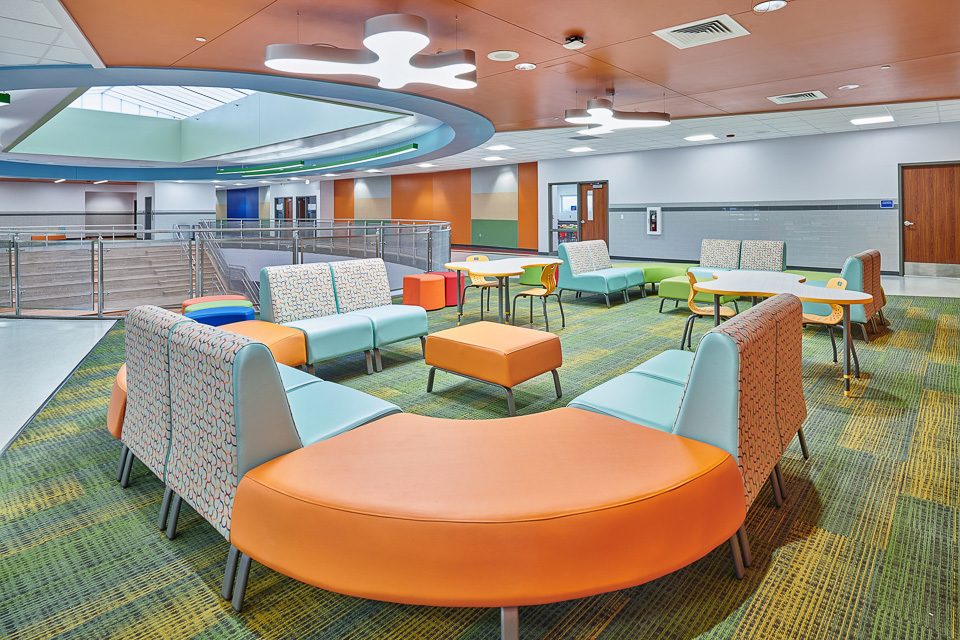 The classrooms continued the modern, brightly colored theme.