Baskin Robbins unveiled a new restaurant design in El Paso recently. I was contacted to capture quality photos of the interior of the restaurant.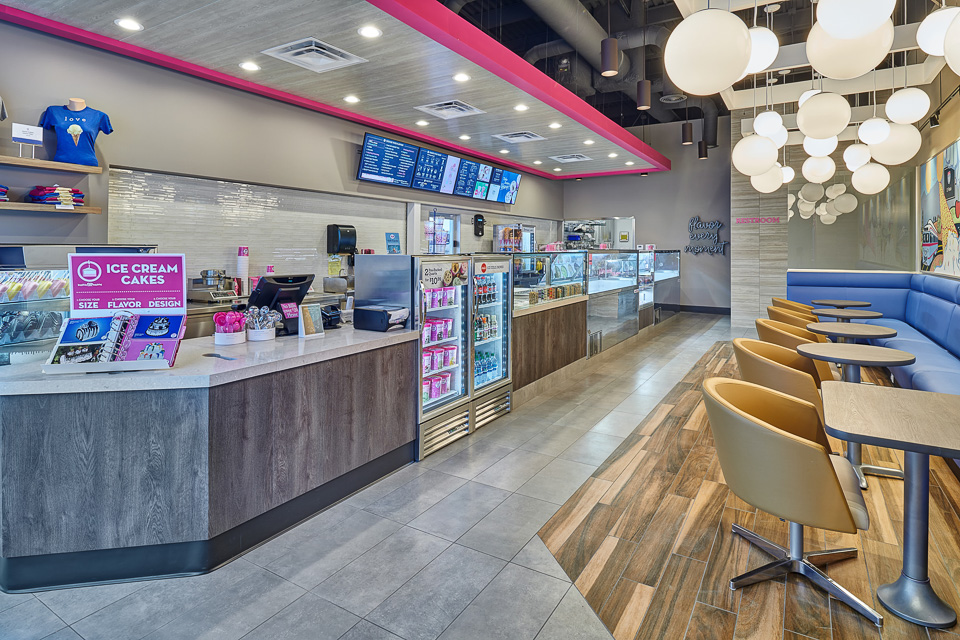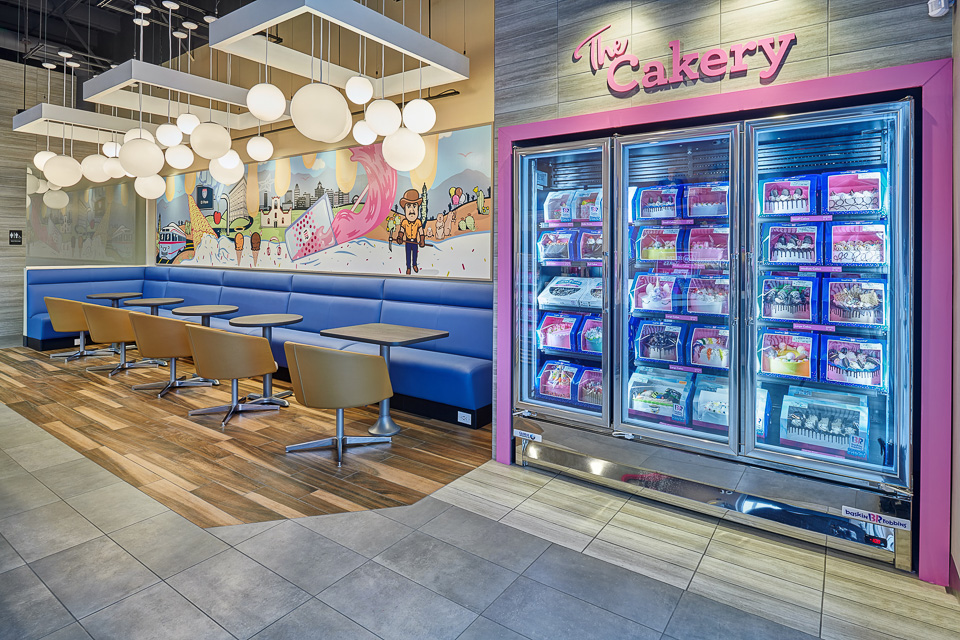 The new restaurant design features a comfortable seating area in front of a locally-inspired mural.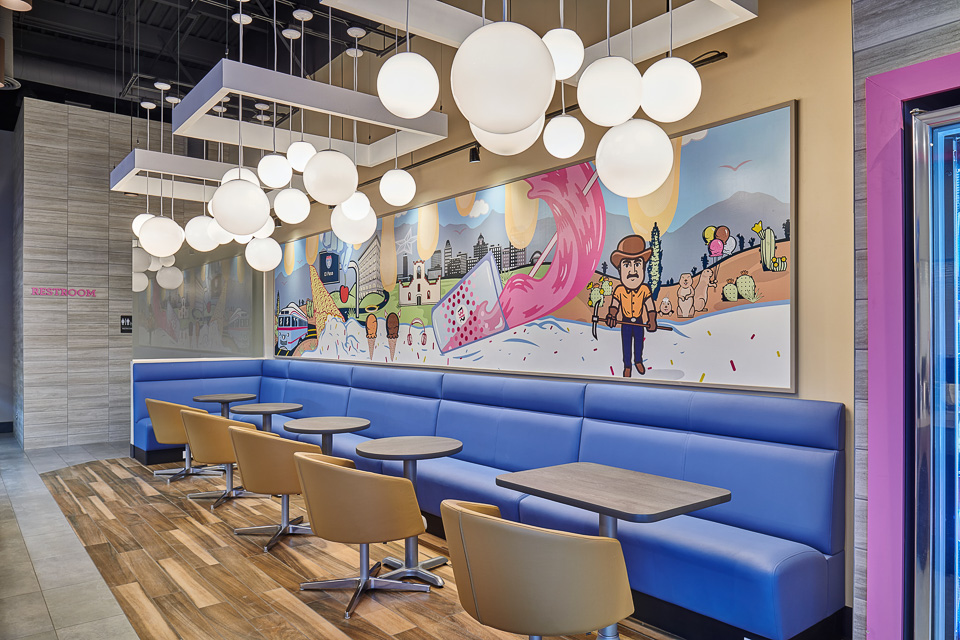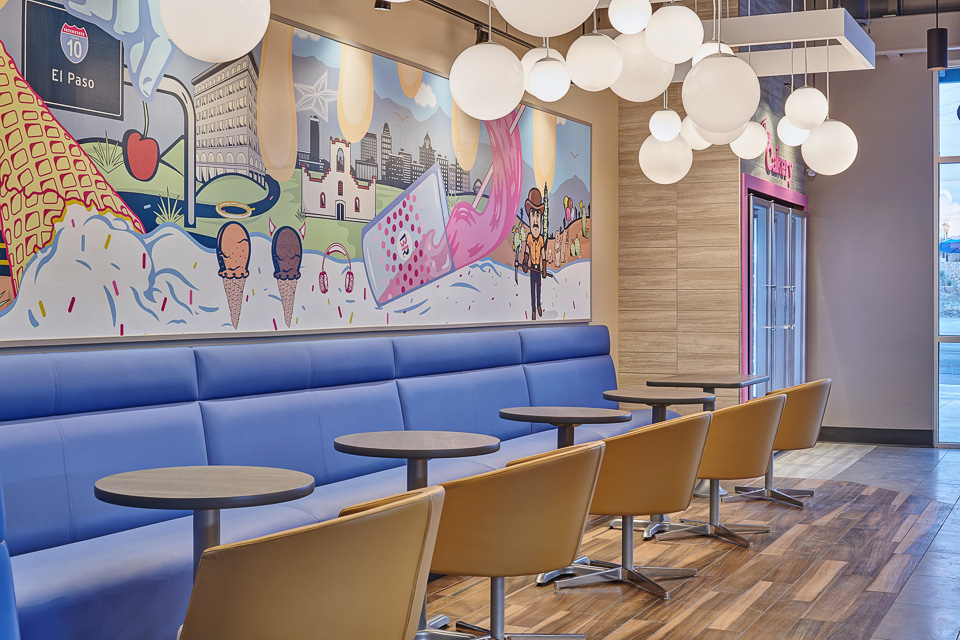 The photo below demonstrates what is possible with specialized architectural lenses. For this photo, the camera was placed very high behind the counter. The lens was shifted down to capture the seating area without getting too much of the ceiling.