The Starlight Event Center is a structure you can't miss if you drive anywhere near the airport in El Paso. I've visited the building several times during construction to document the progress. Here are some photos of the completed building.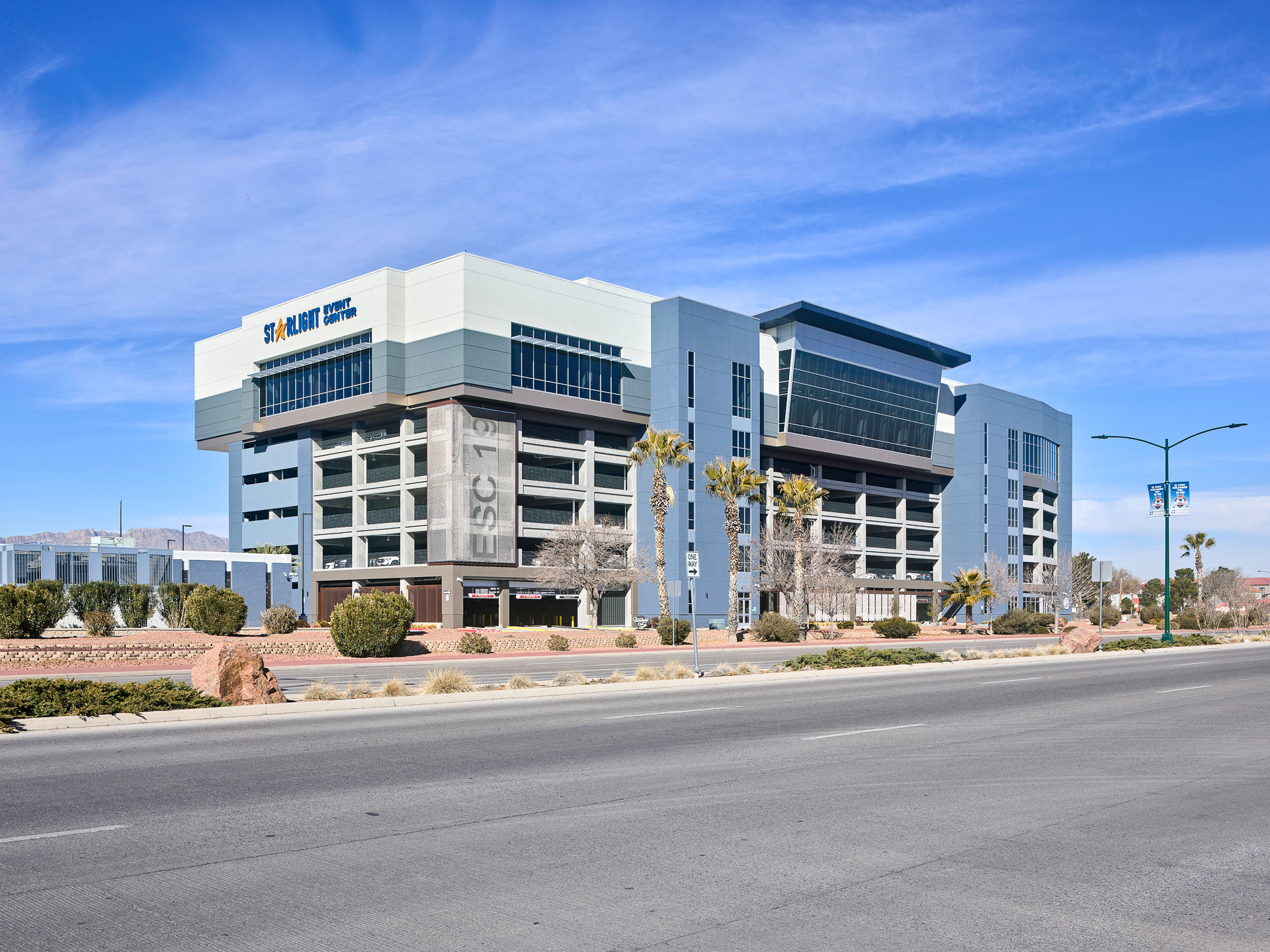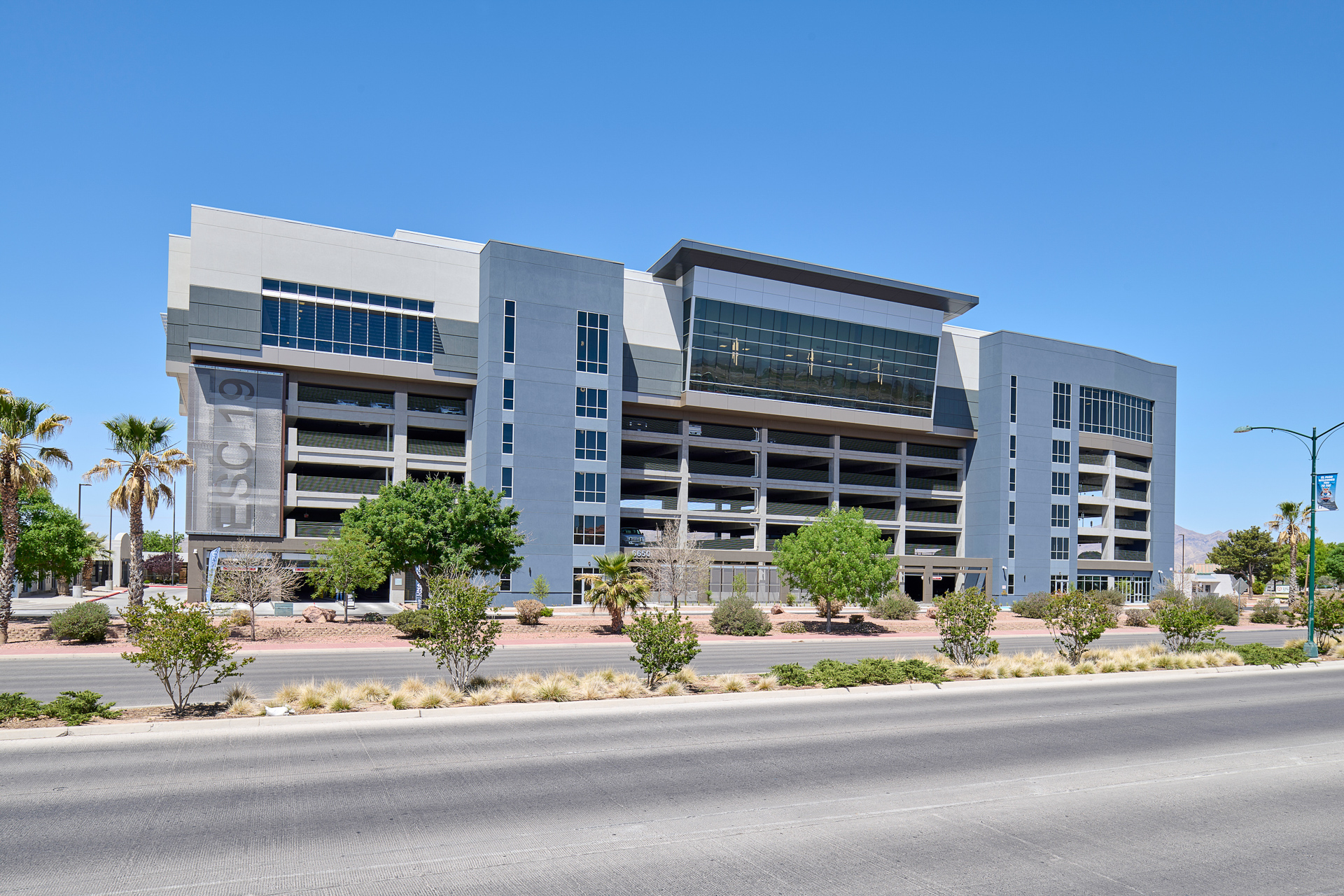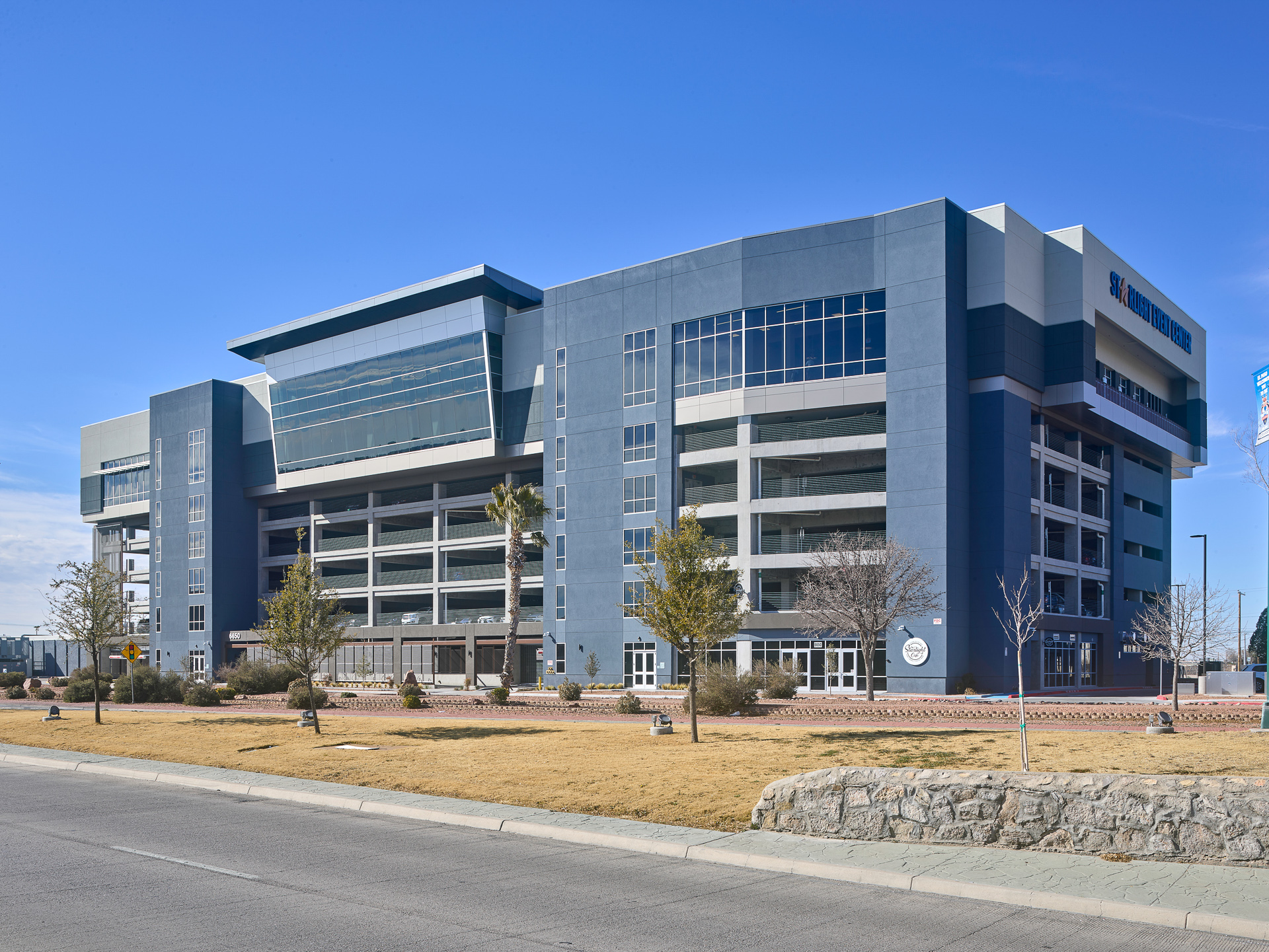 The first floor includes a lobby area with a cafe.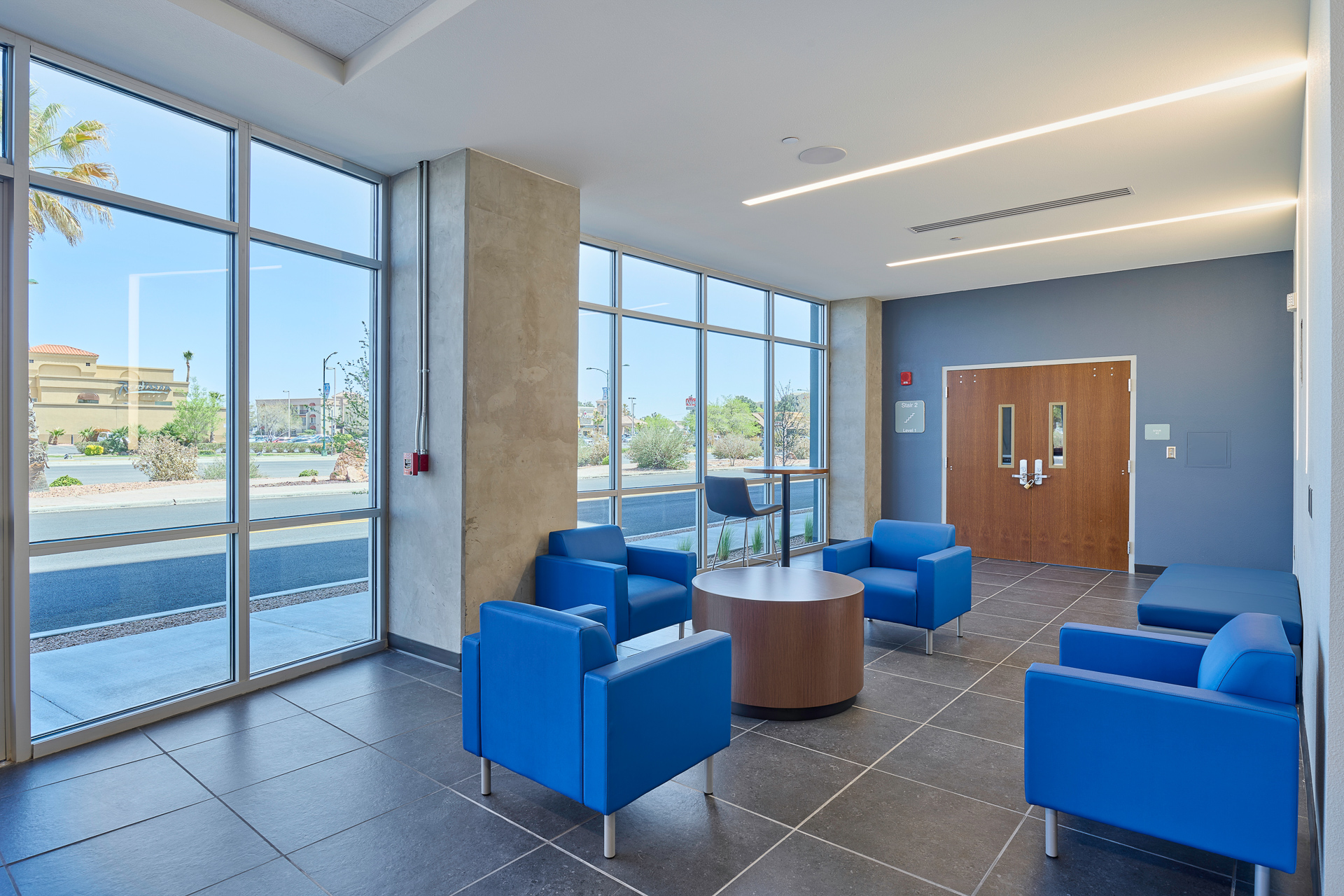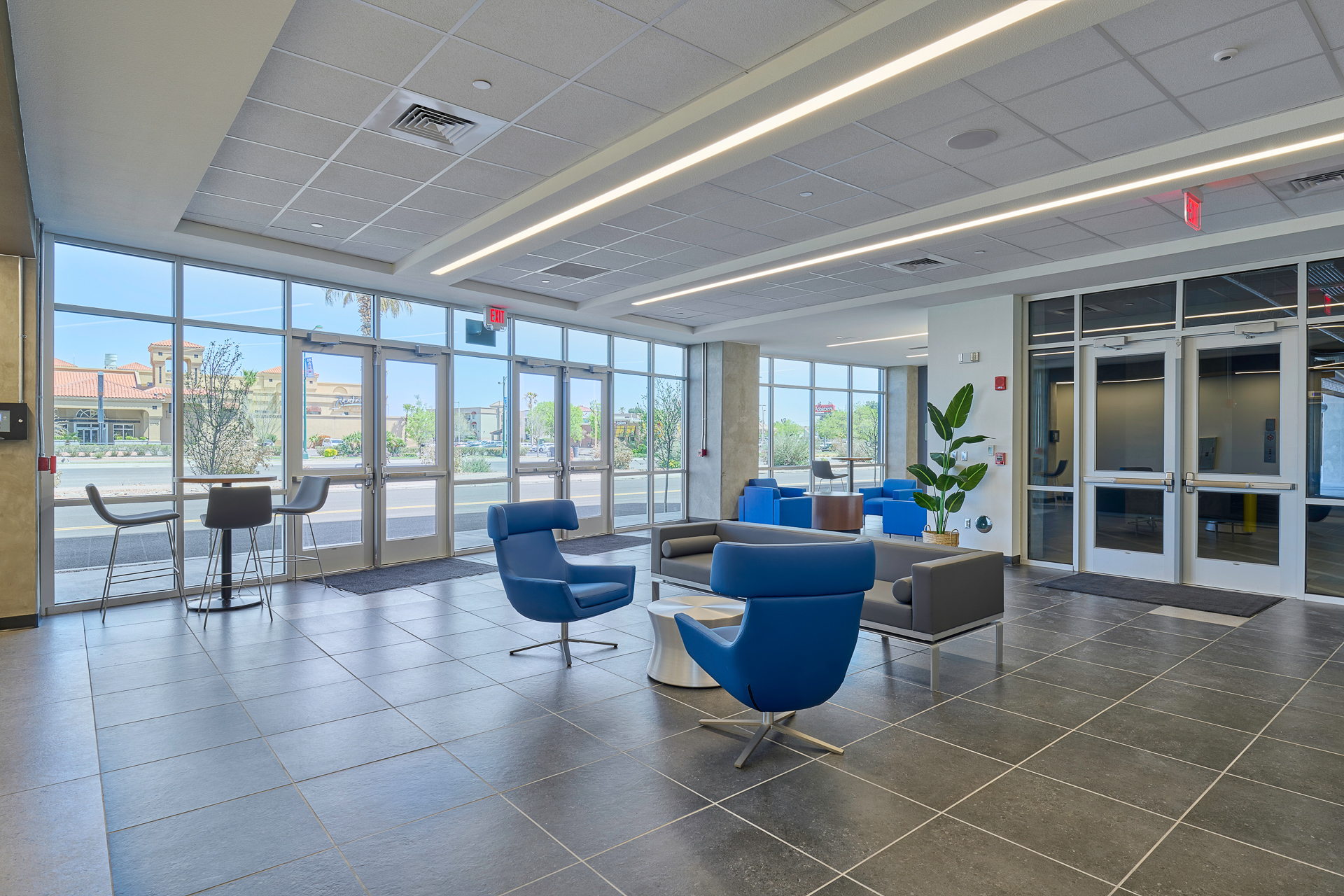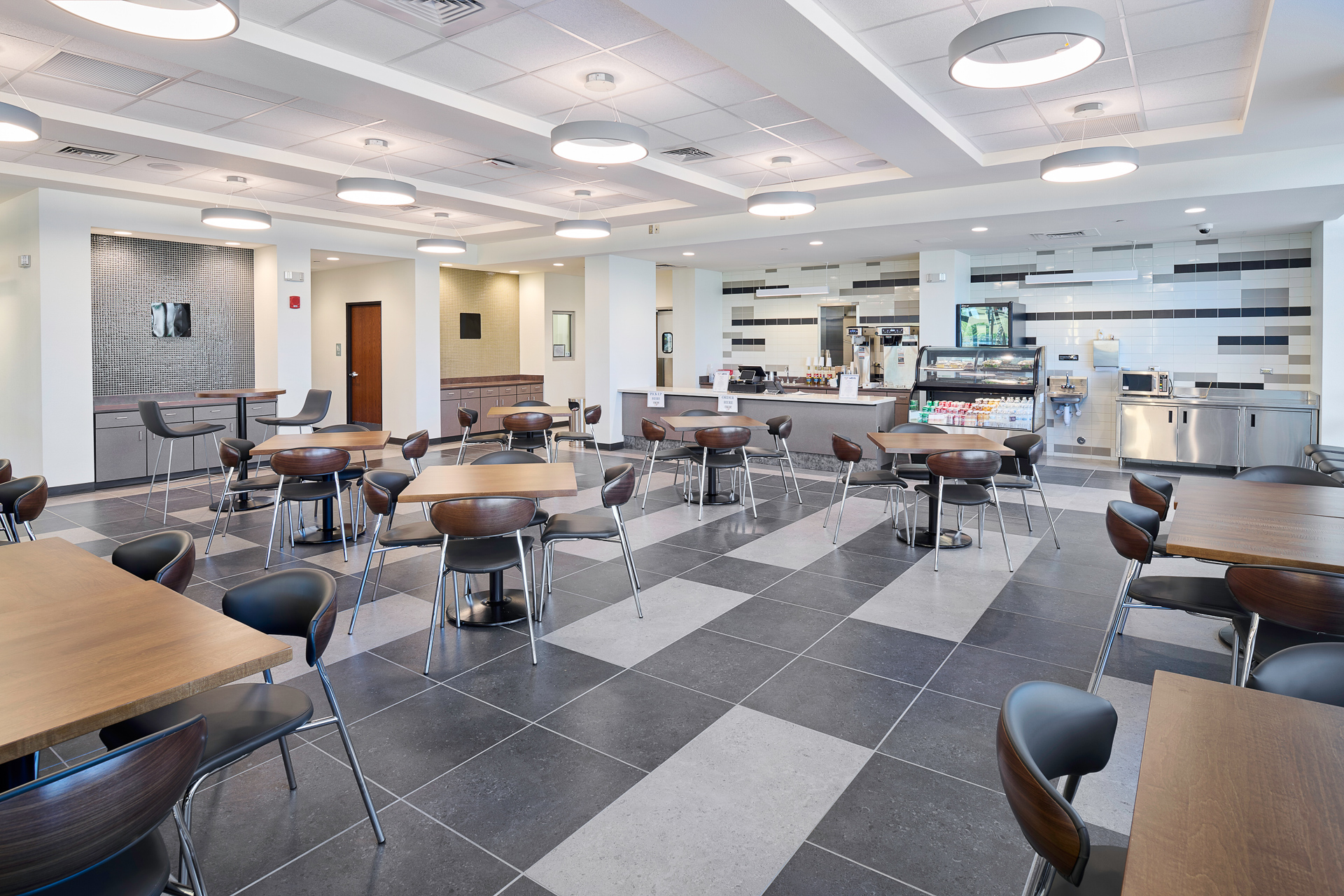 The top floor is made up of several gathering spaces and a large meeting room.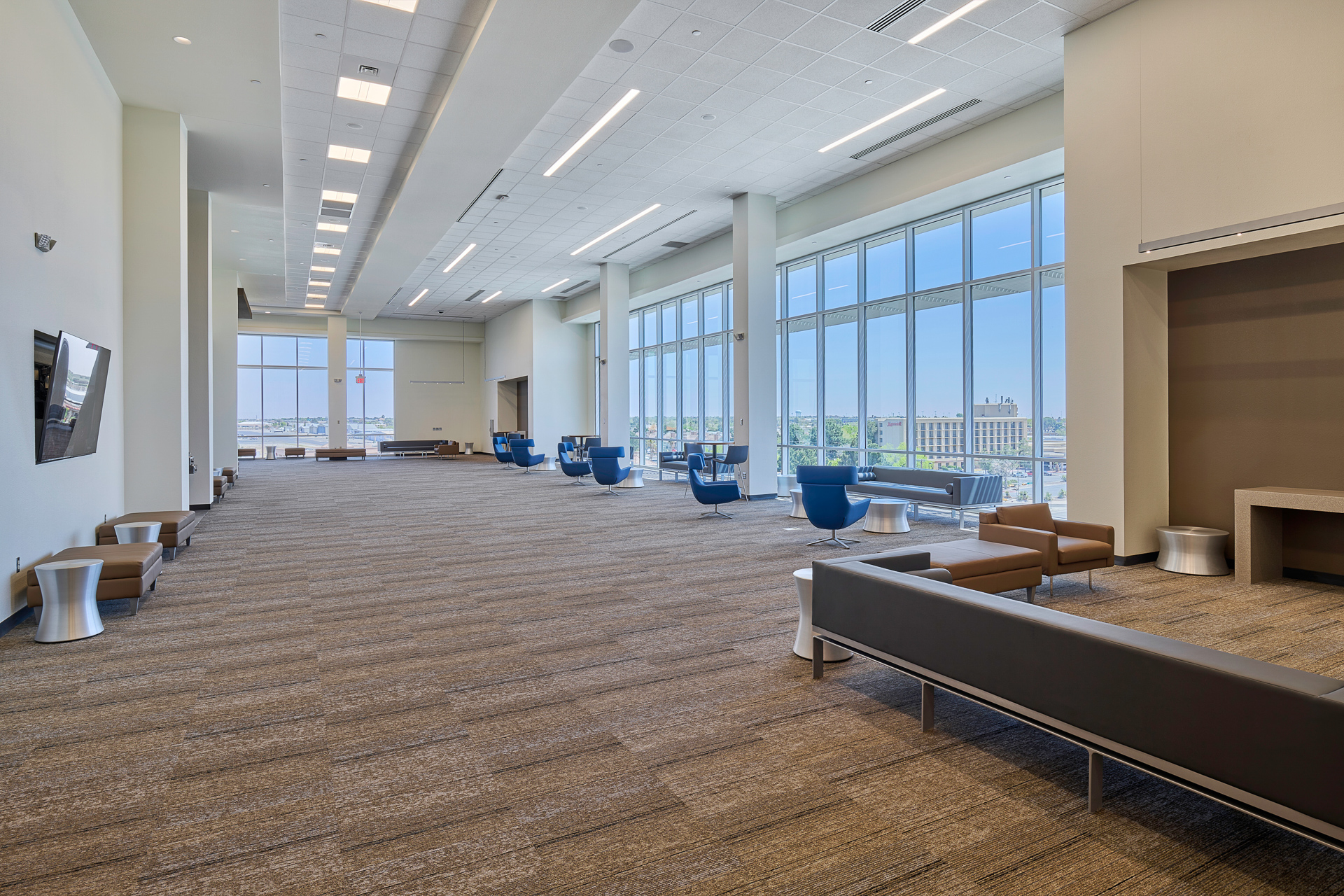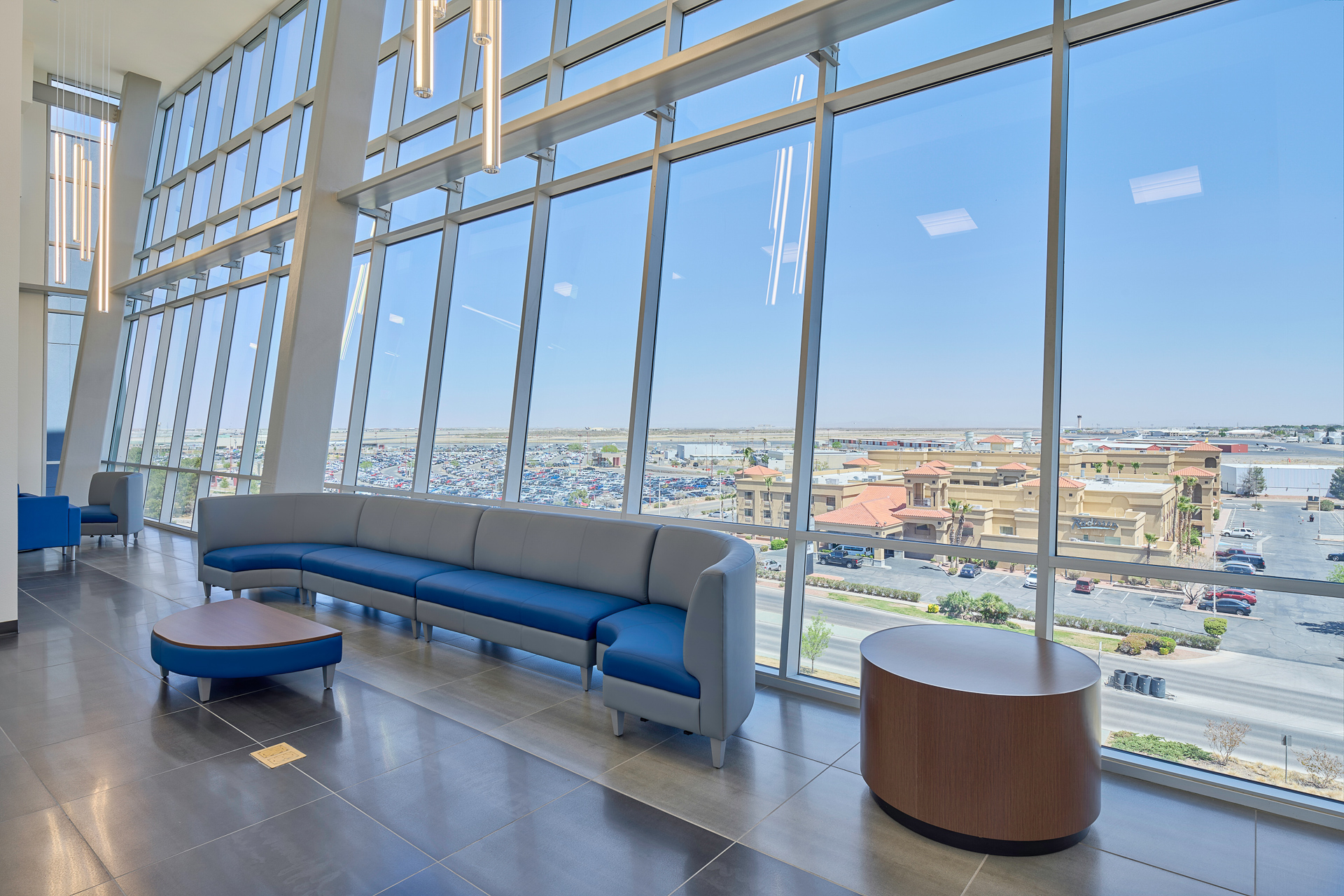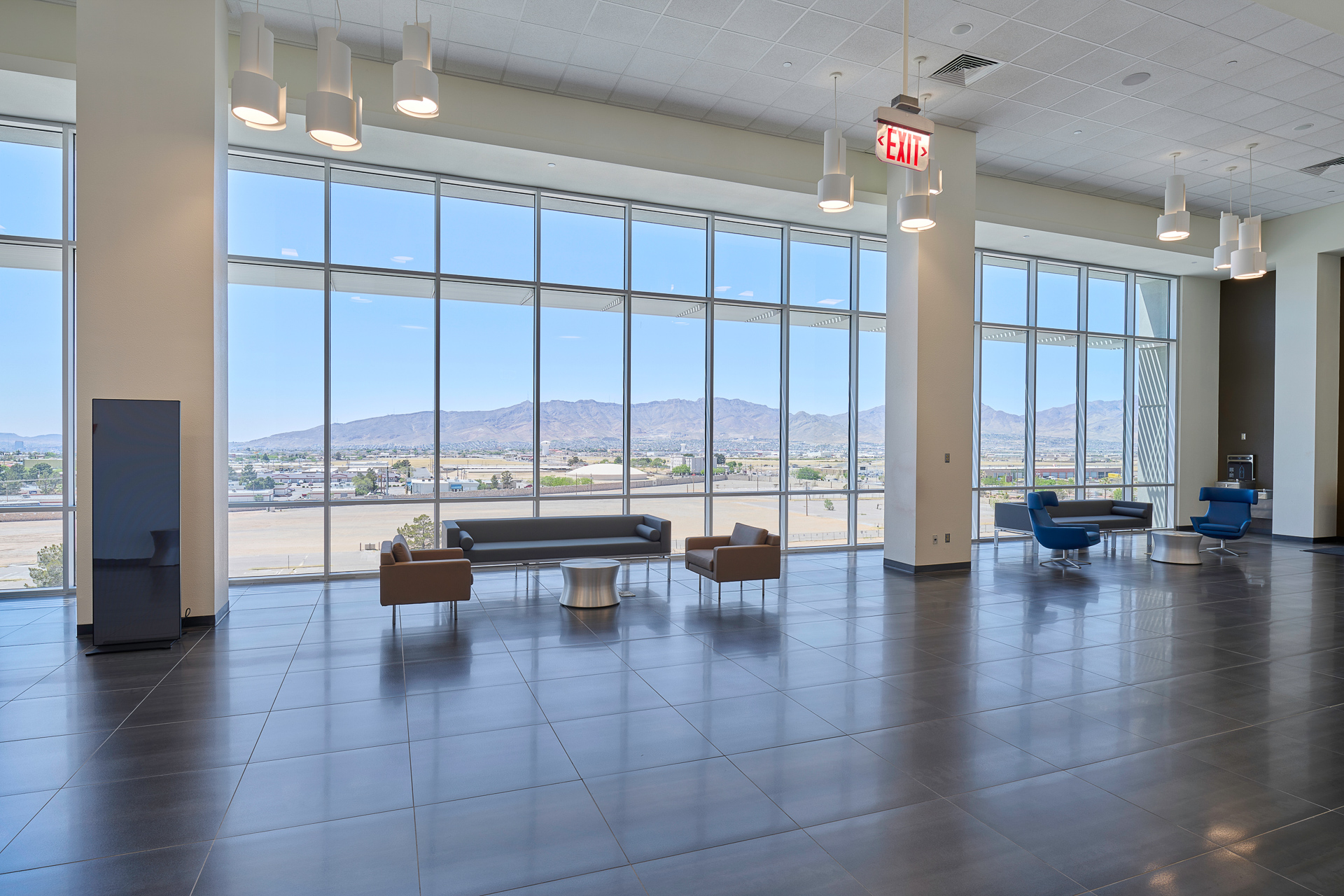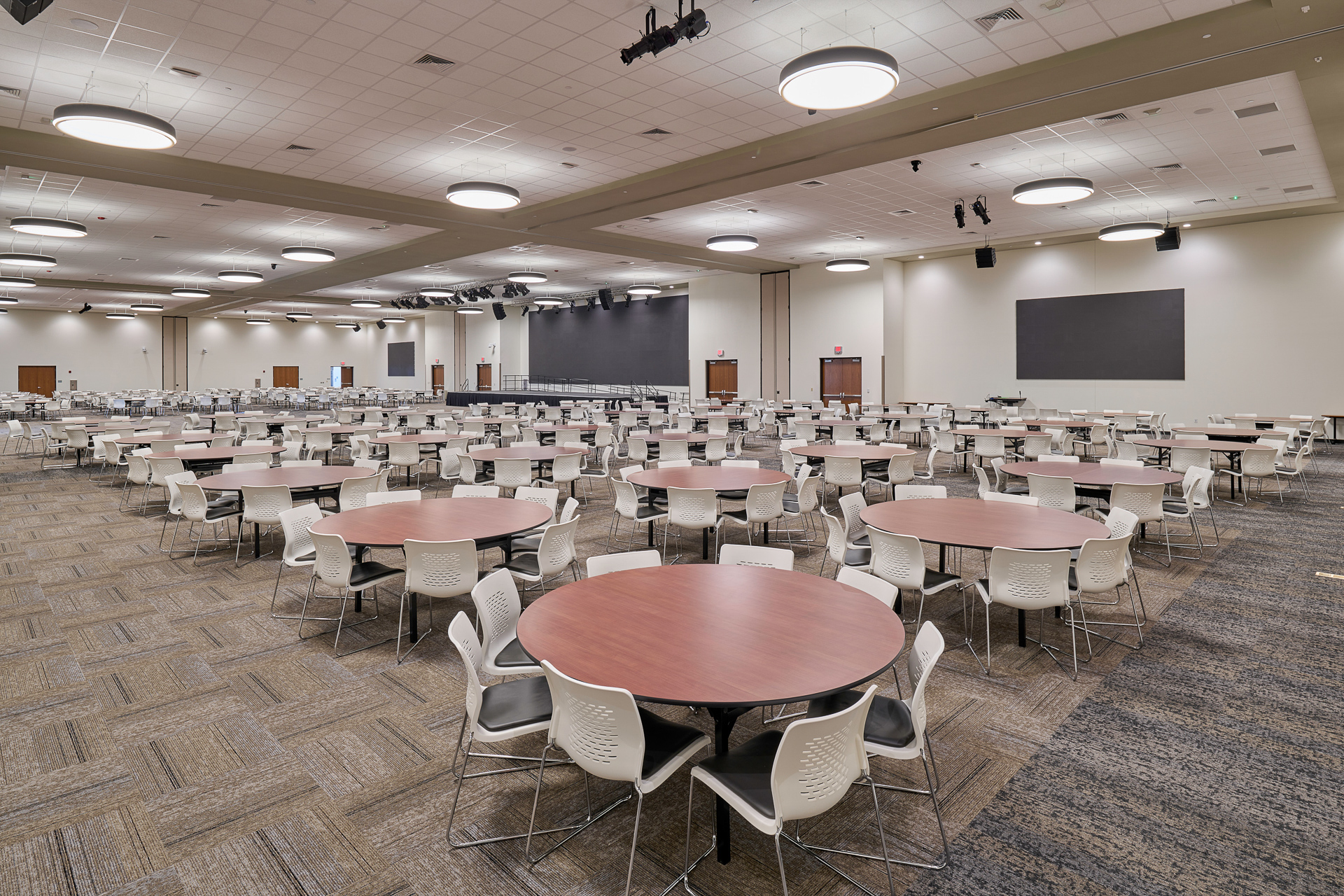 I returned at dusk (a few times) to capture the building with all lights turned on.