Here is a behind the scenes look at a photo shoot for Hoy Fox Volkswagen. The purpose of the shoot was to create an ad for placement on the back cover of The Art Avenue Magazine.
The concept was to take the theme of the Catrina doll that was presented as the cover feature and carry it through to the back cover.
The session was a collaboration between artist/stylist Wayne Hilton, make-up artist Melissa Castro, magazine editor Kimberly Rene' Vanecek, a model provided by Wilhelmina Bazaar, myself as the photographer, and Augustin Hernandez from Pixel-Luv Photography as a second shooter and photography assistant. Some of the photos in this post were generously provided by Augustin.
Make-up and Preparation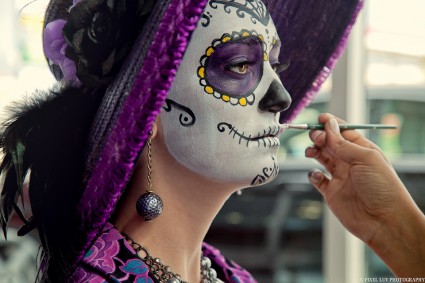 The set-up was to show the model, dressed as a Catrina doll, in a scene with a beautiful red convertible beetle.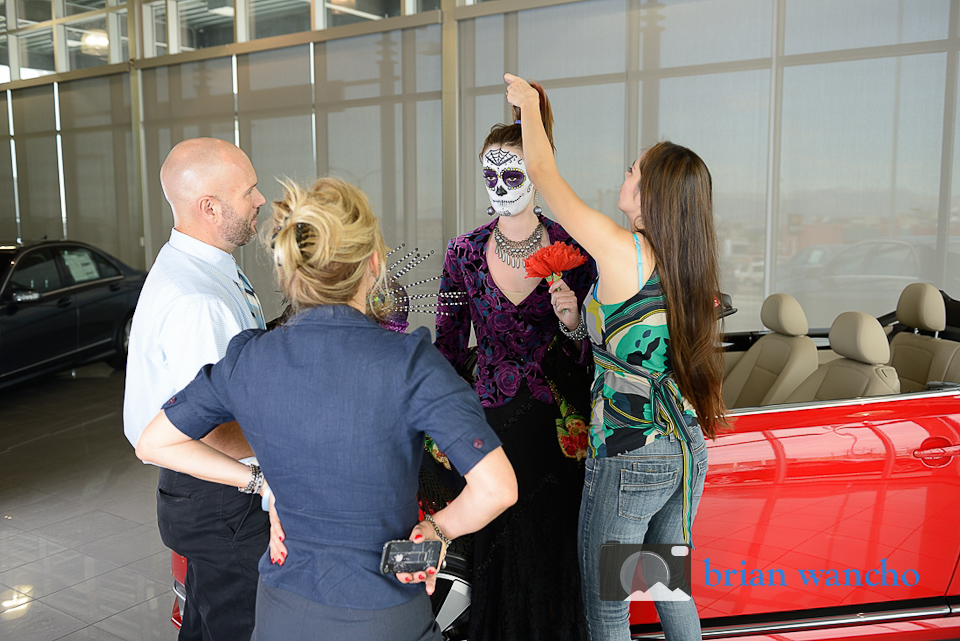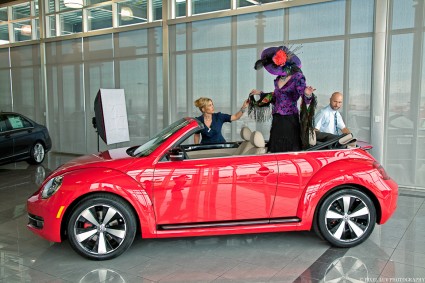 During the session, photos were immediately available for review on a wirelessly connected iPad tablet. This allowed instant creative feedback.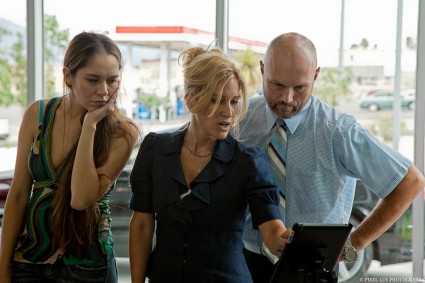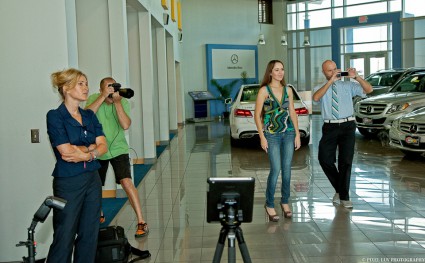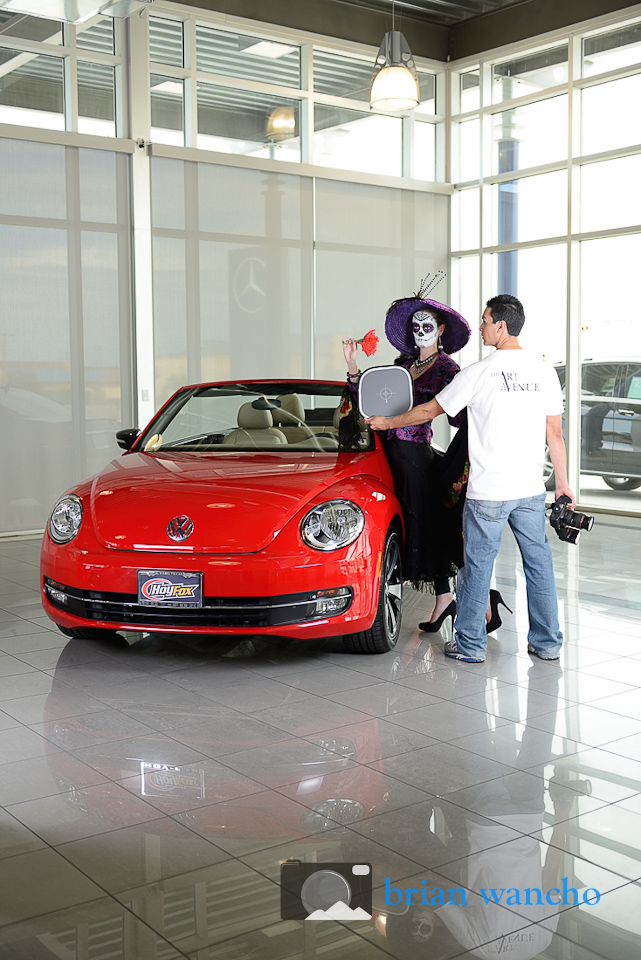 The completed shots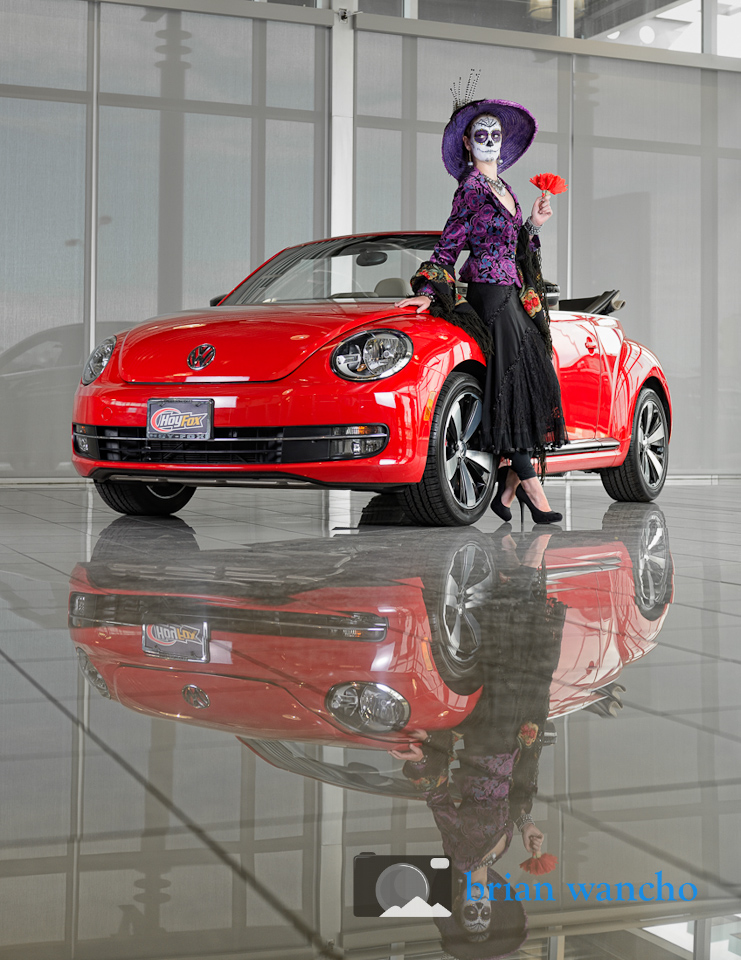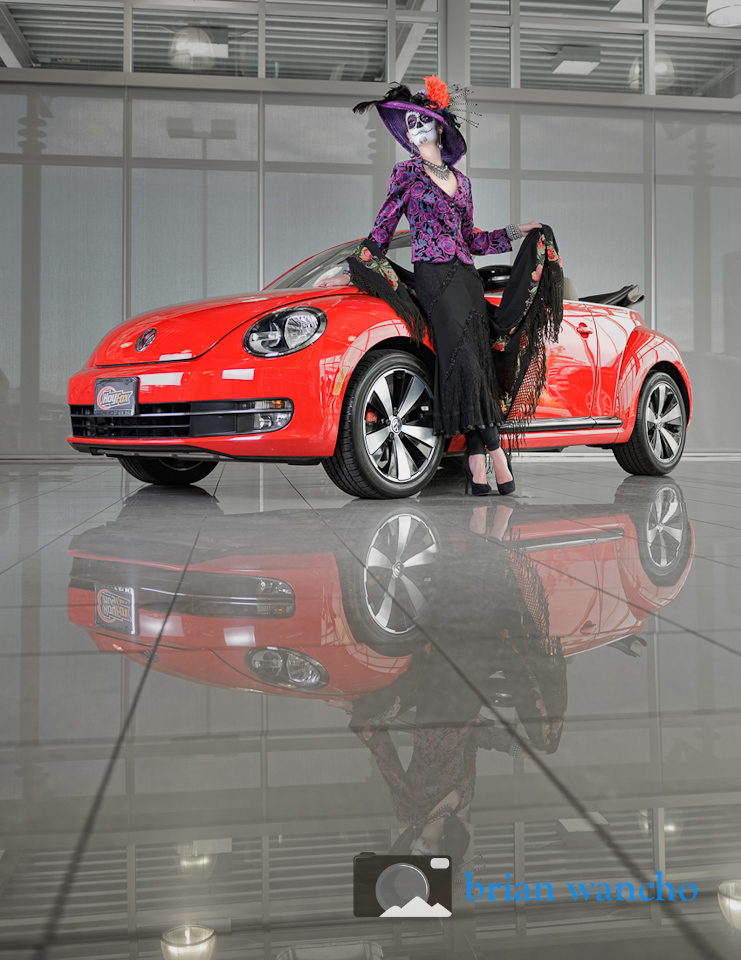 The Selected Shot
This is the image that was used in the ad.