Cimarron is a unique master-planned community in west El Paso. The community features numerous hiking/jogging trails, parks, and other active lifestyle amenities. I have photographed this neighborhood previously with a focus on signs, landscaping, and views. For this assignment, the focus was on capturing photos of people enjoying the features of the community.
Because the assignment would involve the use of people and because runners generally don't like to be stopped and photographed, I coordinated some sessions with individuals who were willing to act as models. The activities covered various activities, so different models were required. I also tried to make sure the models represented a good cross section of the people who might live in this community.
Bike Friendly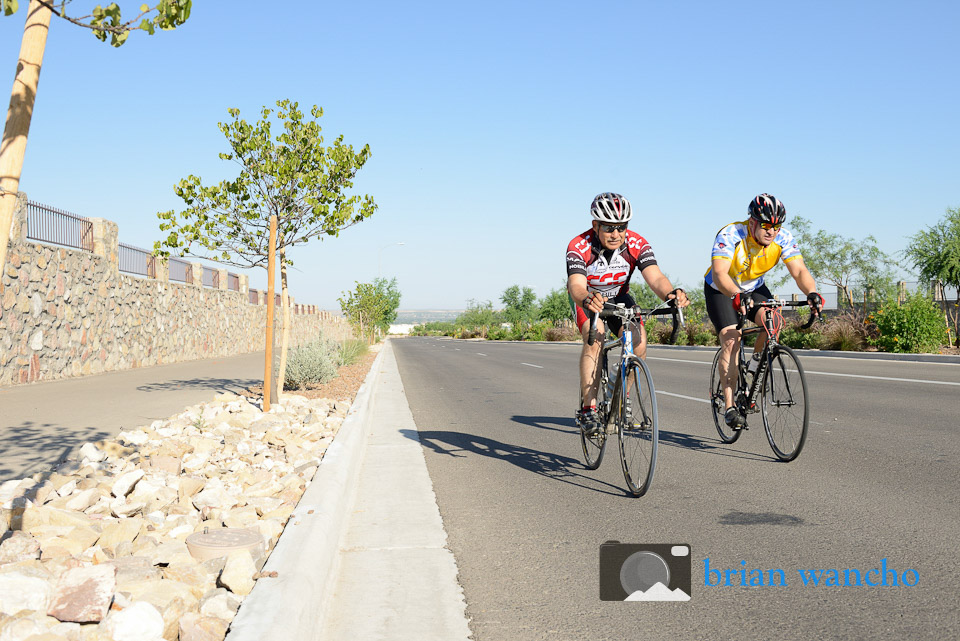 As shown above and below, most of the photos were composed to leave plenty of room for advertising copy. Additionally, many photos were set-up to ensure that the landscaping and views were prominent features in the final photos.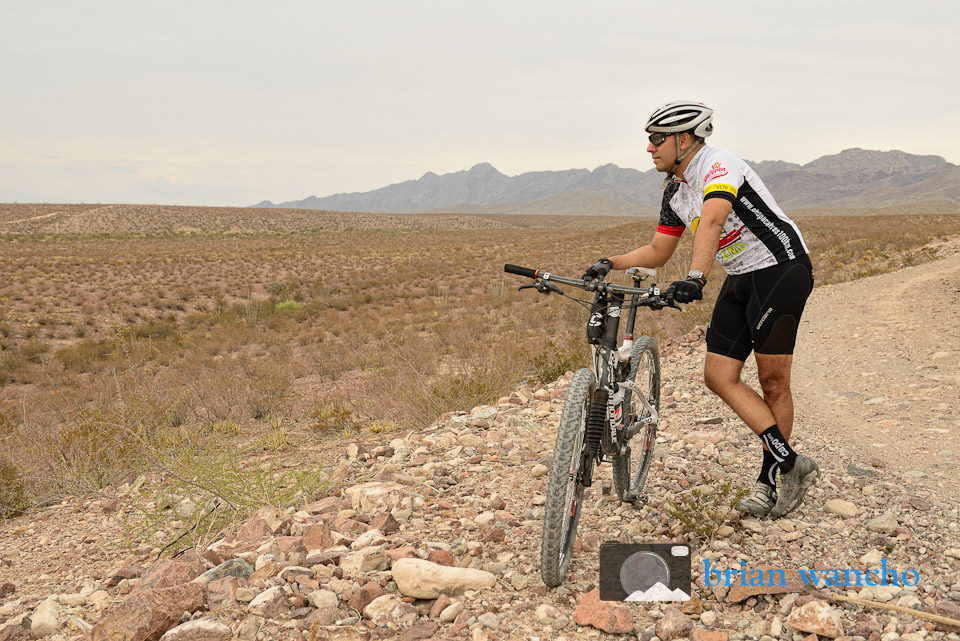 Family Friendly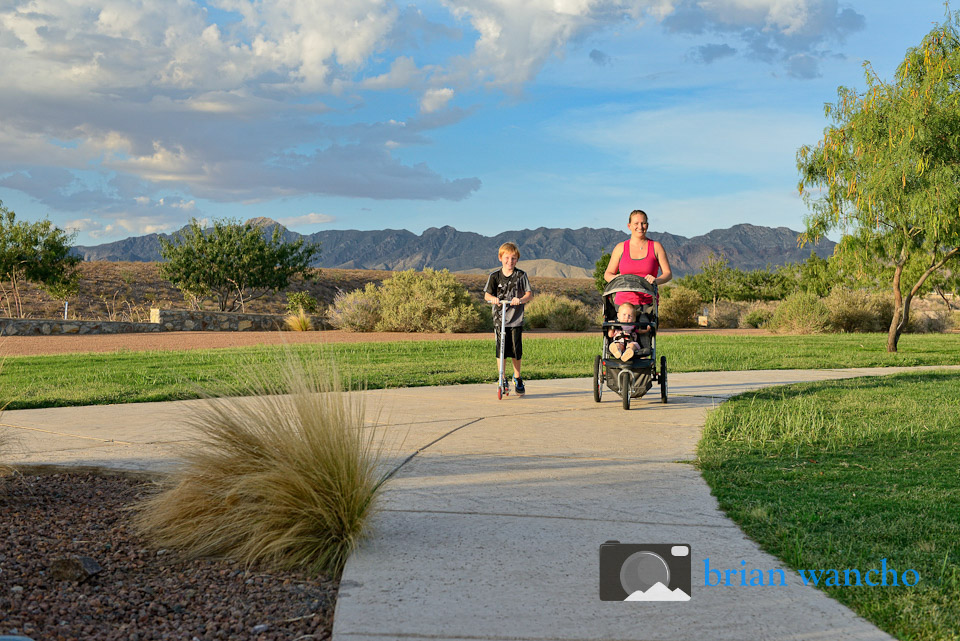 Many of the photos were taken near the end of the day, but still in full daylight. Supplemental lighting was used to fill in the dark areas and provide a well balanced final result.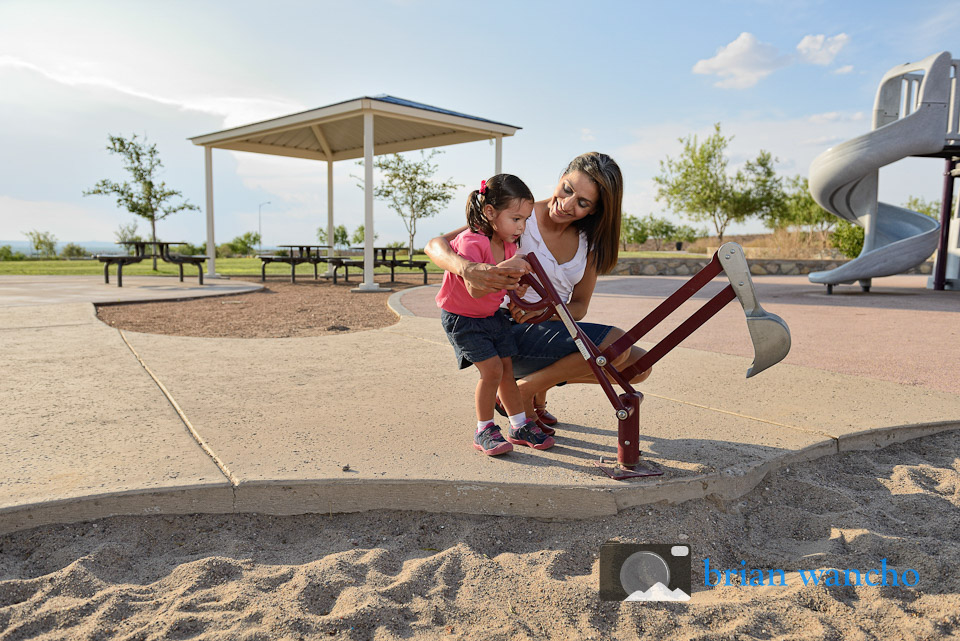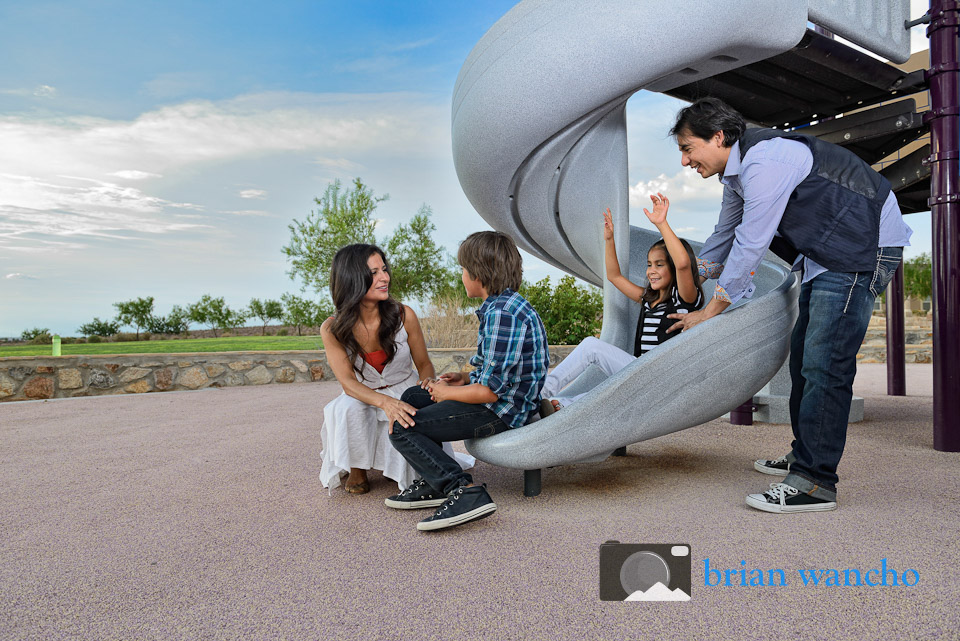 Jogger Friendly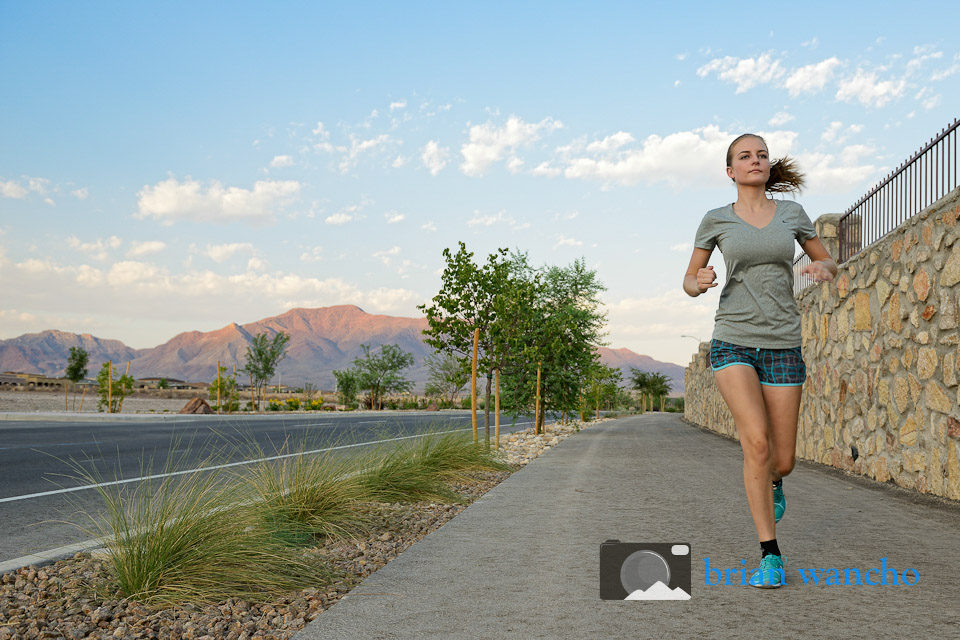 One additional distinctive feature of this neighborhood is the stunning sunsets.