LED streetlights are popping up all over town. They provide bright, colorless light while consuming significantly less power than traditional streetlights. I was hired by Johnson Controls to photograph the streetlights in a variety of settings ranging from dense urban to residential areas.
The project was a challenge because I needed to show the impact that the streetlights had on the lighting conditions of the area. This was particularly difficult in a complex lighting situation that exists in downtown El Paso.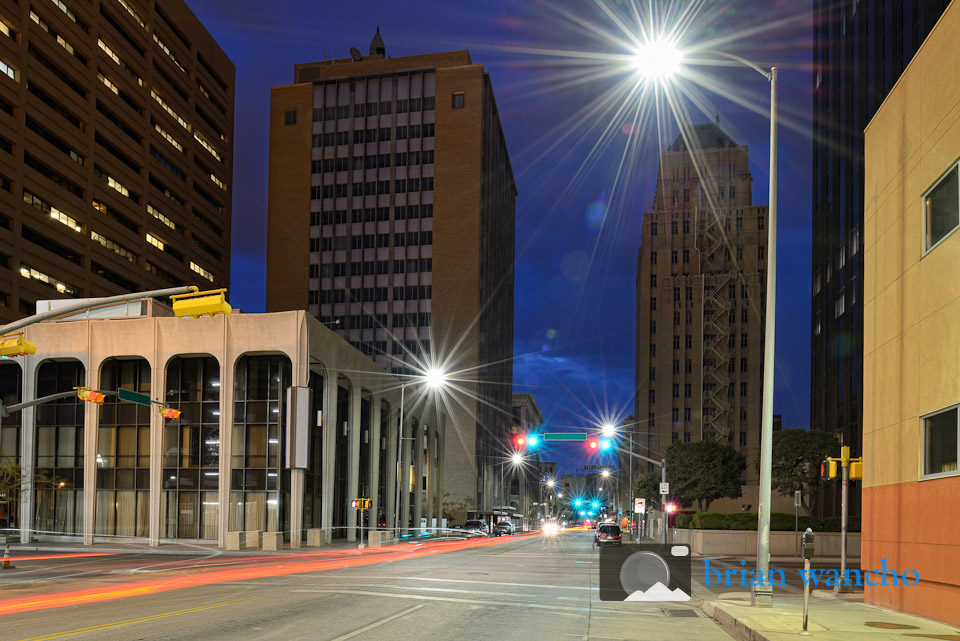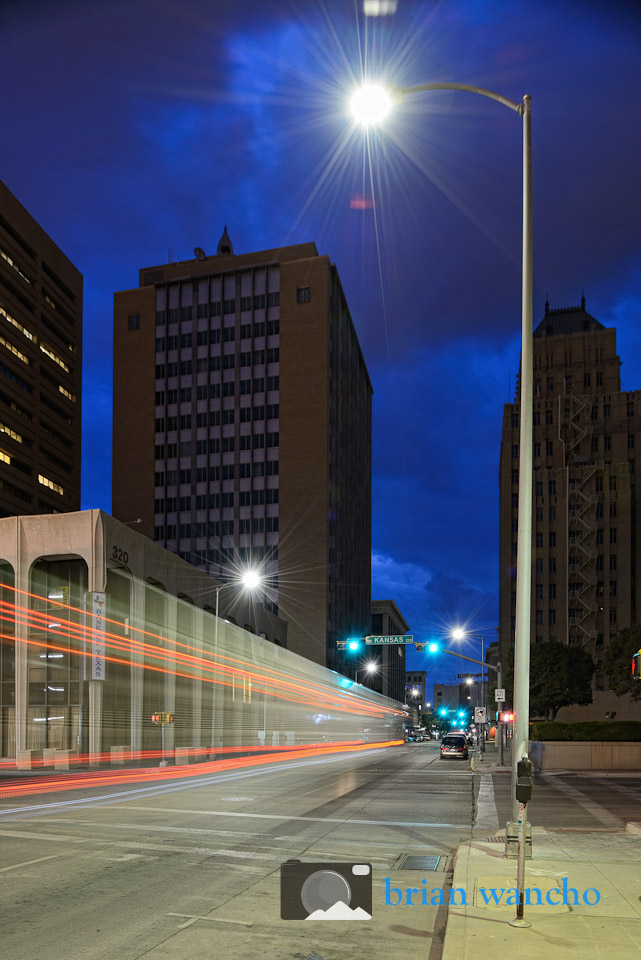 The residential shots were a bit easier to produce.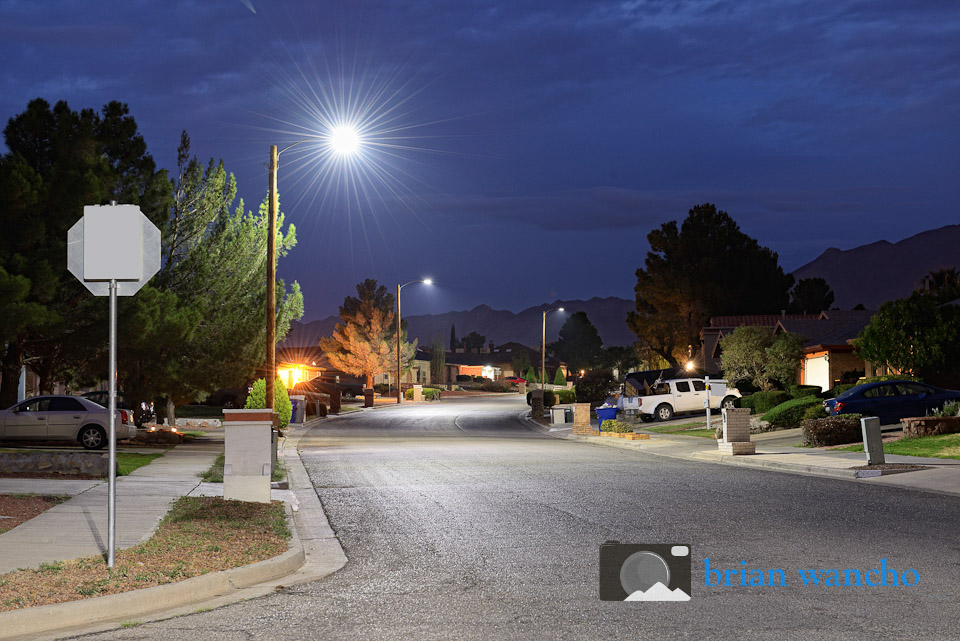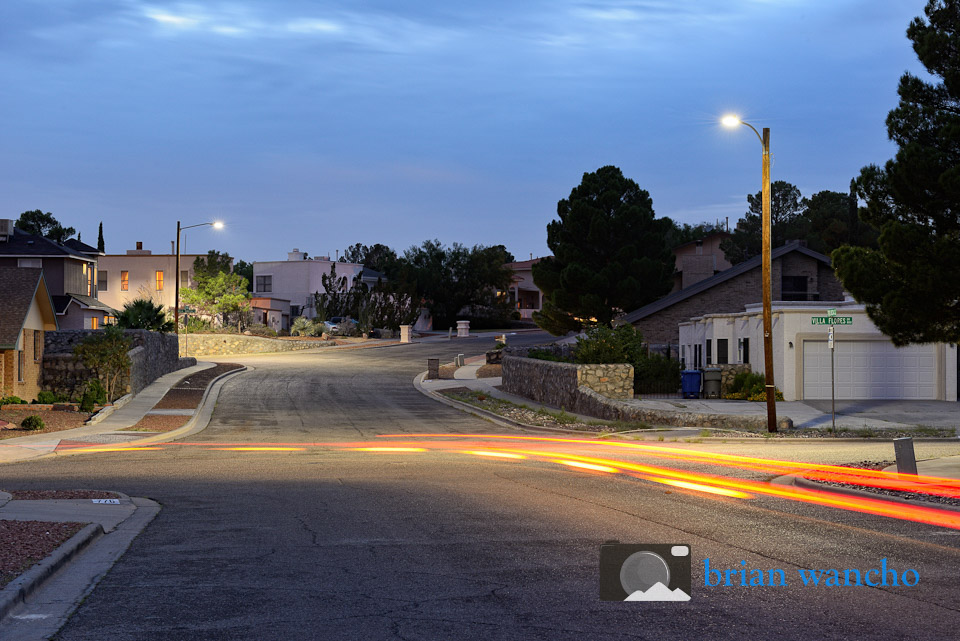 I also grabbed a few shots of the product during daylight conditions.