This past September I was contacted by Viva+Impulse regarding a photo I had taken from the Ron Coleman Trail at the top of Transmountain Road in El Paso. It is one of the photos that is available for license in my El Paso Stock Photo Library. They wanted to use the photo for the El Paso Marathon website, but would prefer if I had one that had been captured more recently – showing the unusually green landscape that erupted after a rainy season.
I didn't have one, but I am always looking for a reason to get out and take some photos. Add that to the idea of a hike and you'd have a hard time stopping me.
Here is the final photo as displayed on the website. Click to visit the site.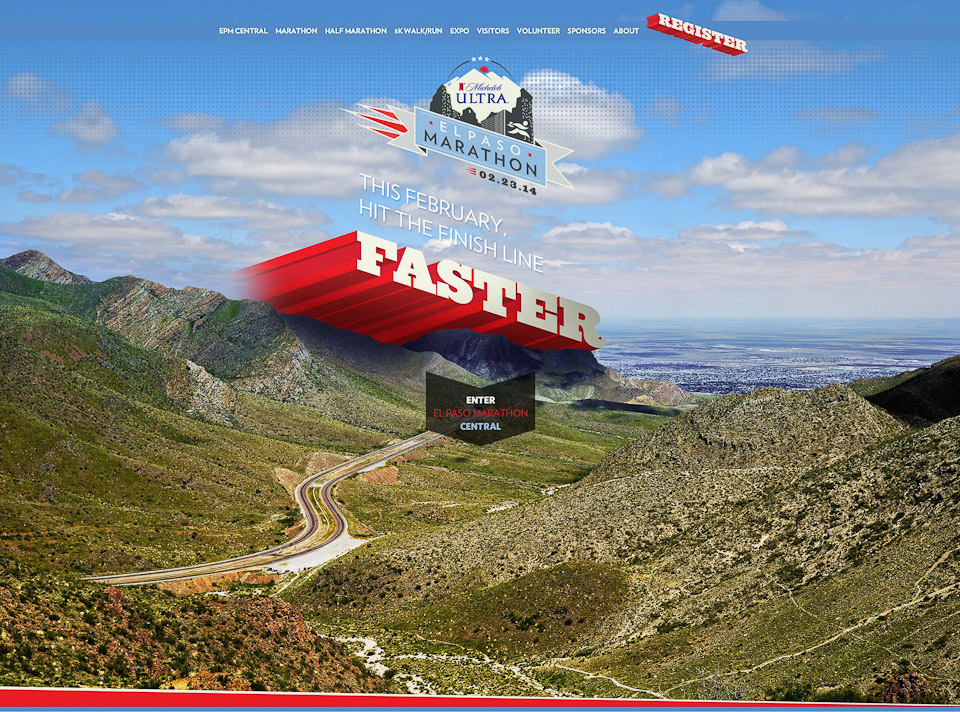 The photo has been used in advertising to promote the race including billboards, flyers, and digital ads.
Below are some of the other photos I took that day.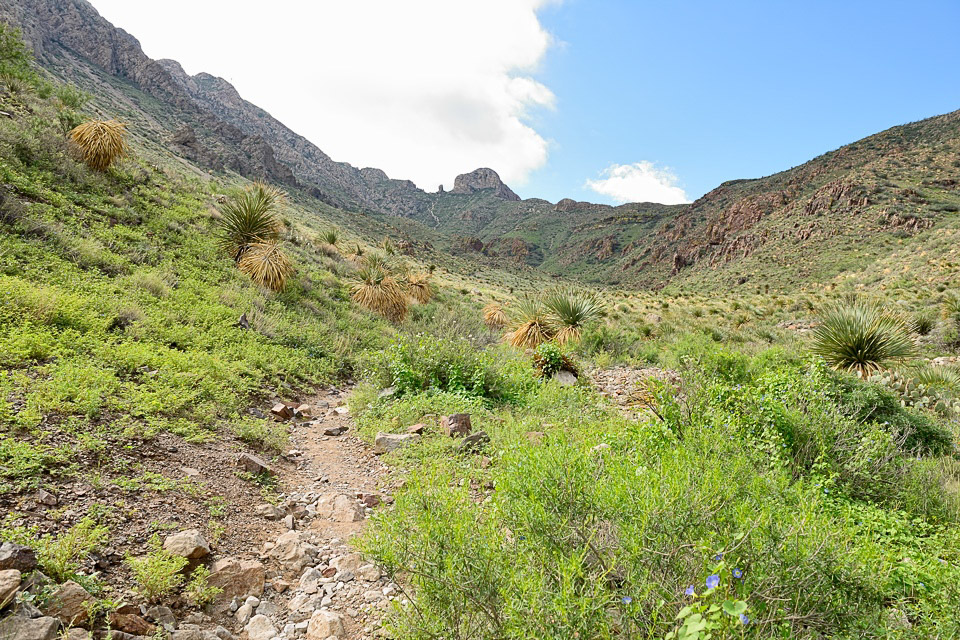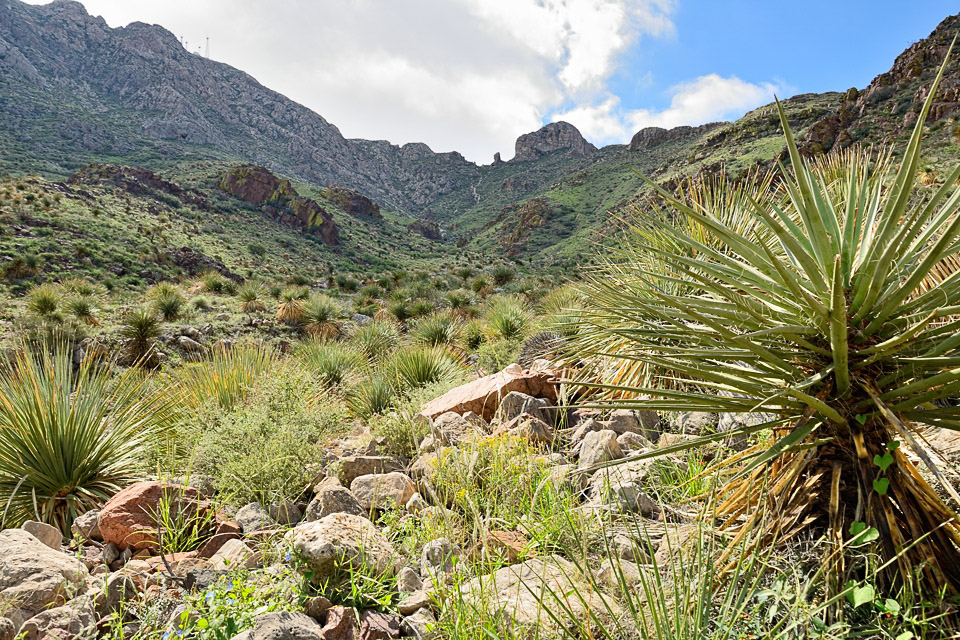 My crew on this expedition: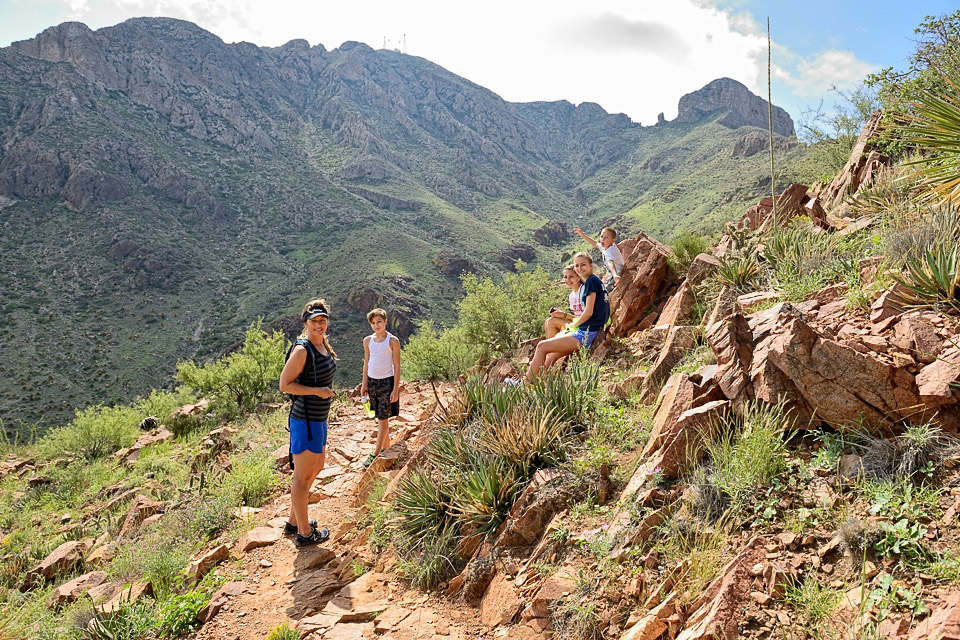 Can you believe that the fossil pictured below exists at the top of the ridge line?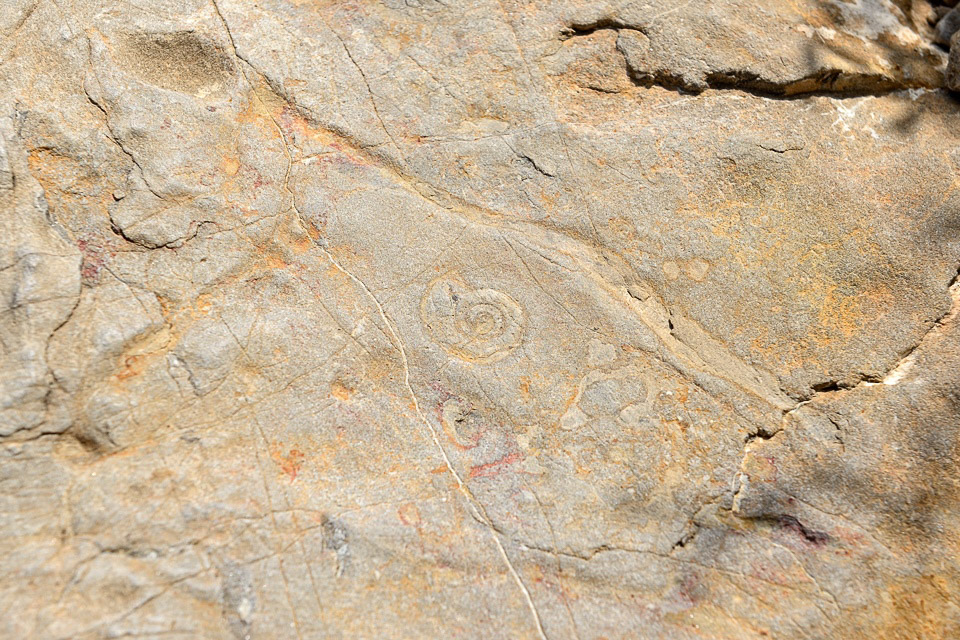 Here is a photo sphere taken near the top of the trail. Click and drag to look around.