The Summer 2017 issue of The City Spaces Magazine includes photos I took of an amazing backyard in central El Paso.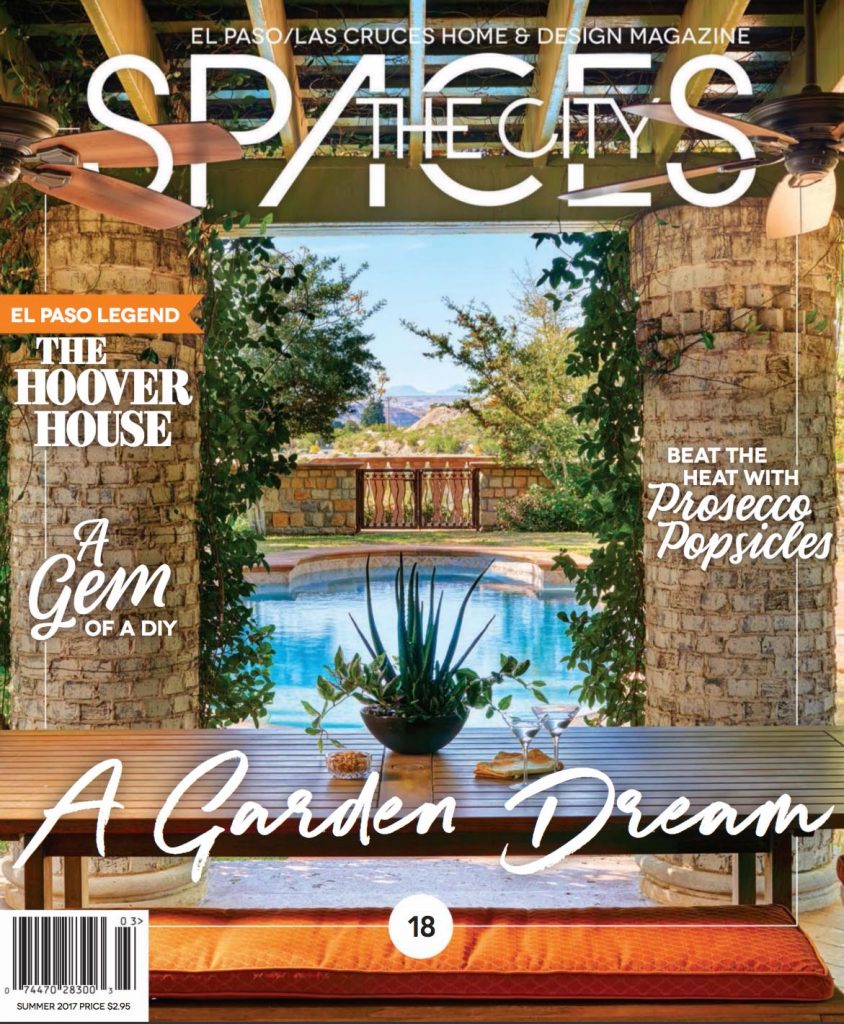 This is the second time I have photographed the exterior of this home. Each visit brings new interesting scenes. The second visit focused on the rose garden. Here are some of my favorite photos from this shoot.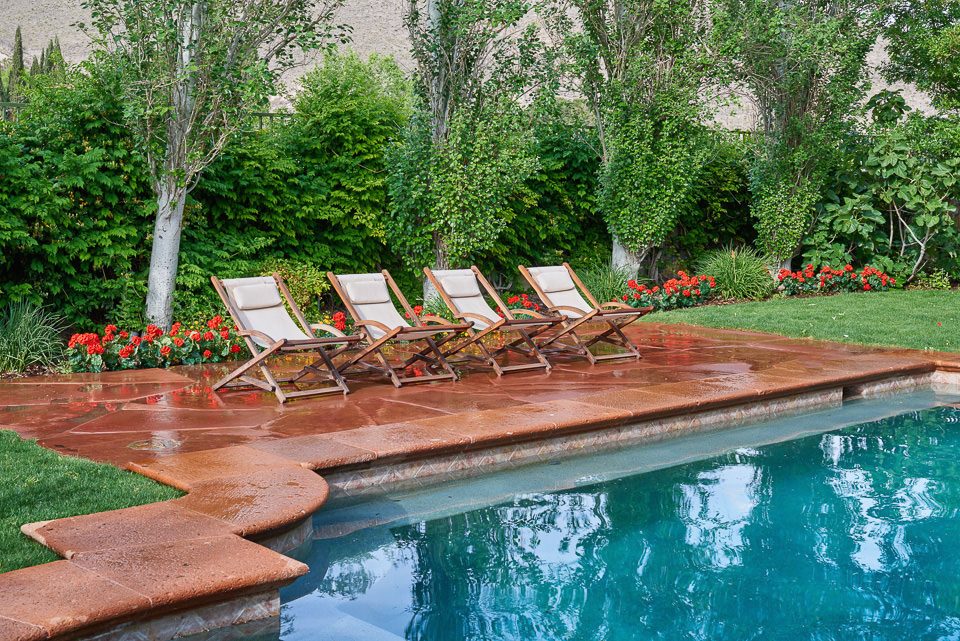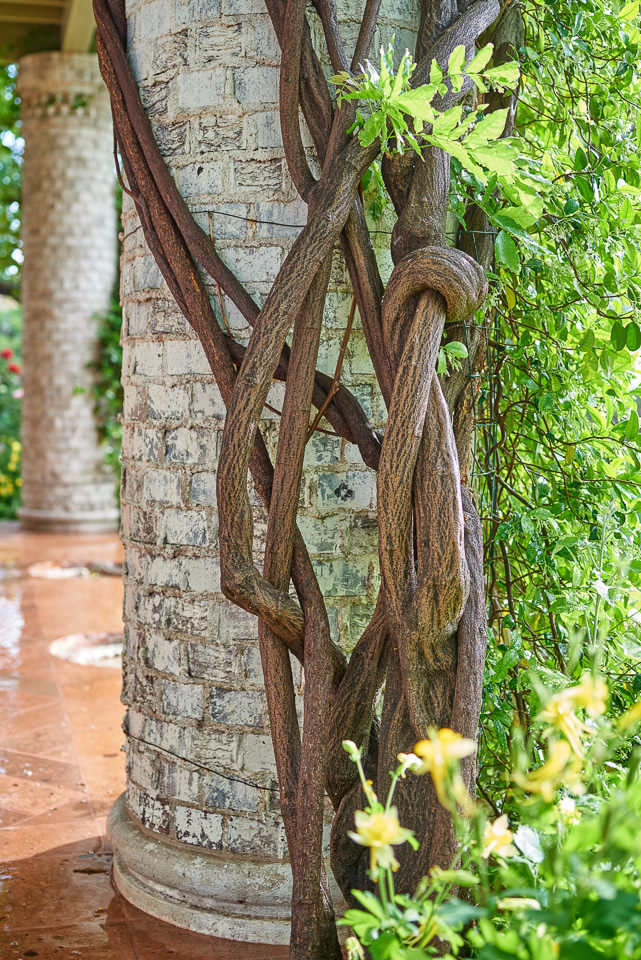 The photo above was an attempt to capture organic nature of the twisted trunks against the rustic appearance of the bricks they climb.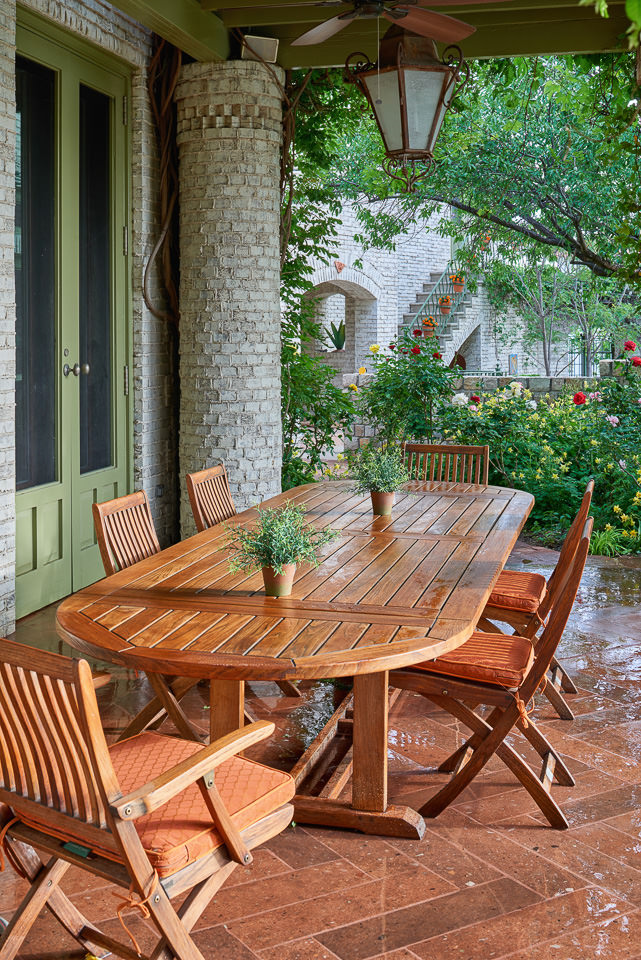 The photo above is likely my favorite from the entire shoot. The late afternoon light was softened by a cloud. This created nice, soft shadows on the outdoor dining furniture.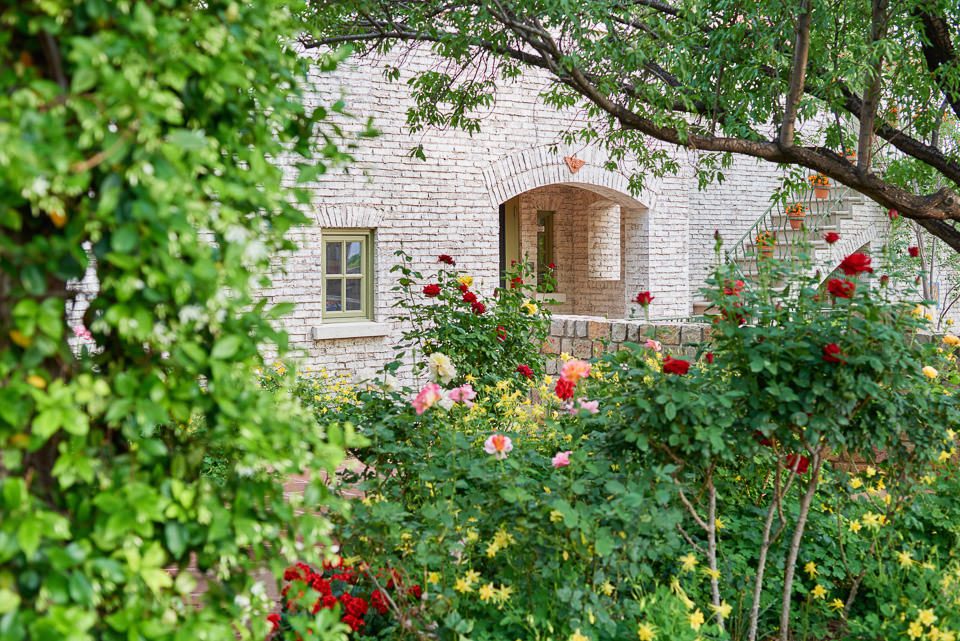 The photo below was a spontaneous capture that was the result of walking through the space and seeing what I thought was a very interesting combination of light, shadow, texture, and depth.