As in the past, I was asked to be the photographer for the back cover ad for The Art Avenue Magazine. This time, however, the concept was left open. A few ideas were thrown around and we settled on shooting a "car in motion" scene that would include a recognizable background from the El Paso area.
The colorful lights near on I-10 near the rail yard downtown have recently been replaced and upgraded. They now display an array of patterns and colors to passing vehicles. I have wanted to photograph these lights for a while, but time has't permitted. I decided that I would propose we use the lights as the setting for this shoot.
The idea was a bit crazy – shooting a moving vehicle from a moving vehicle while dealing with interstate traffic. In an ideal situation, we would be able to close the road (or at least a few lanes) and fully control the situation. We would be able to mount the camera on the lead car and use some supplemental lighting on the subject. Typically, shots like this are long exposures that are done at very low speeds (like 5 to 10mph). We didn't have any of those options available to us.
It would be very unlikely that we could capture a single image that would include both a sharp car and an appealing backdrop with some light streaks. I knew that a composite was in my future.
I started the day prior to the shoot with a visit to the location. I wanted to see how things looked as the sun set. I also wanted to monitor how bad traffic was. I determined that lighting and traffic were ideal just after sunset.
I rode in the lead car and suck my camera out the passenger side window. Using Live View I was able to frame the shot and capture a series of photos of the car in motion. The image below was the one I selected for the composite.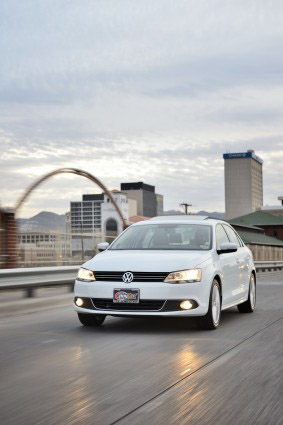 Afterward, we followed the same path to capture some streaks of light for the background. A series was captured that looked like these: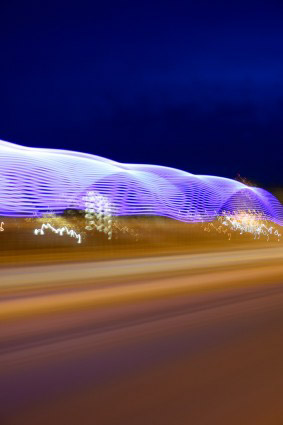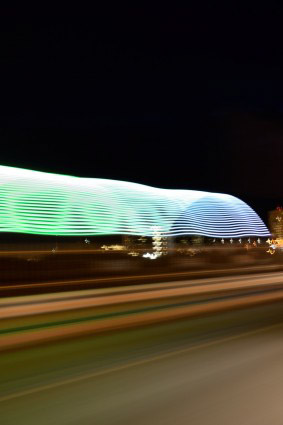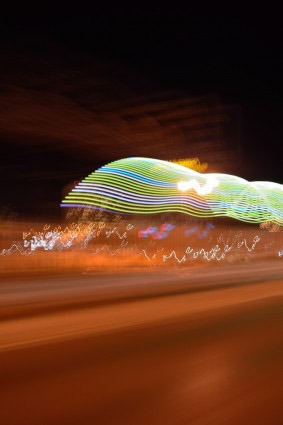 Next, the images were carefully blended together in Photoshop to create the final result: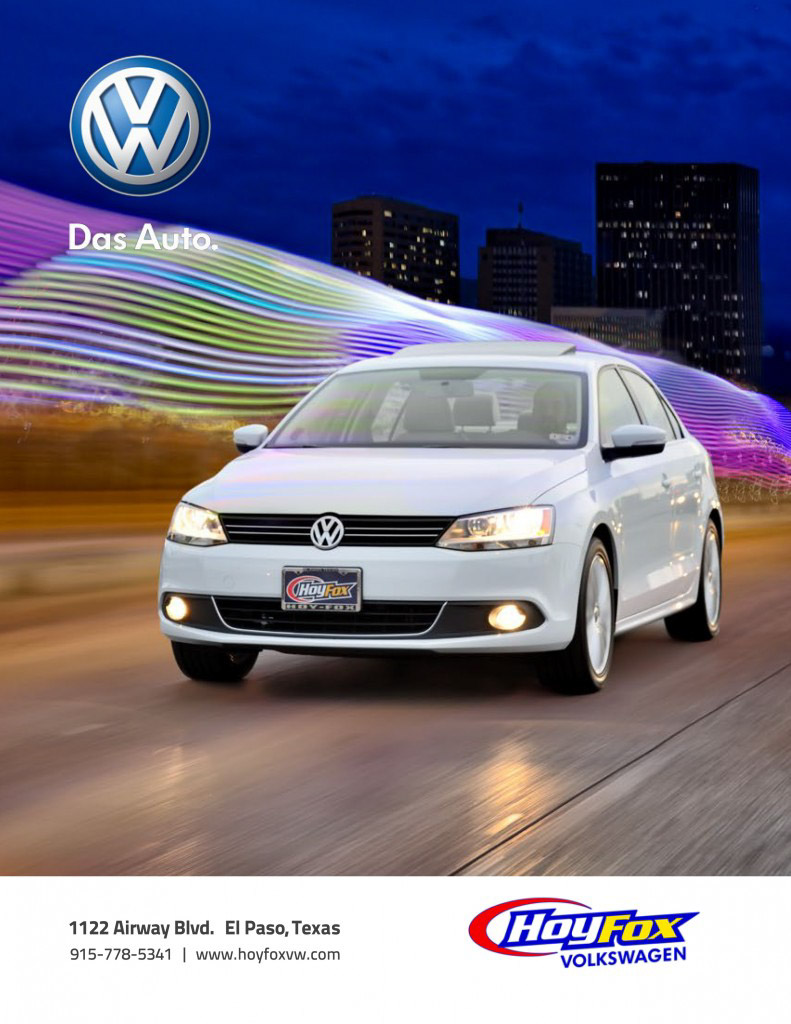 I created the video below to show the capture and post production process that I used to make this photo.
Roger Spencer-Jones assisted during the shoot and was able to create this behind-the-scenes video of the process.