Over the next few months I will be taking pictures of model homes for a local home builder. Here are some samples from the first home.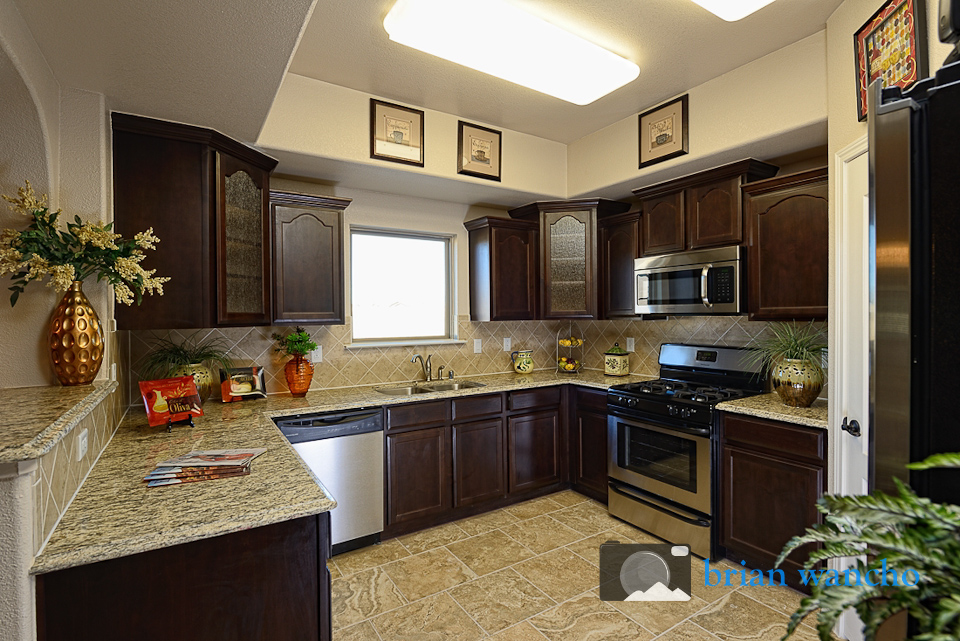 My approach to interior photography for real estate involves the use of multiple off camera flashes to balance and enhance the light in the room.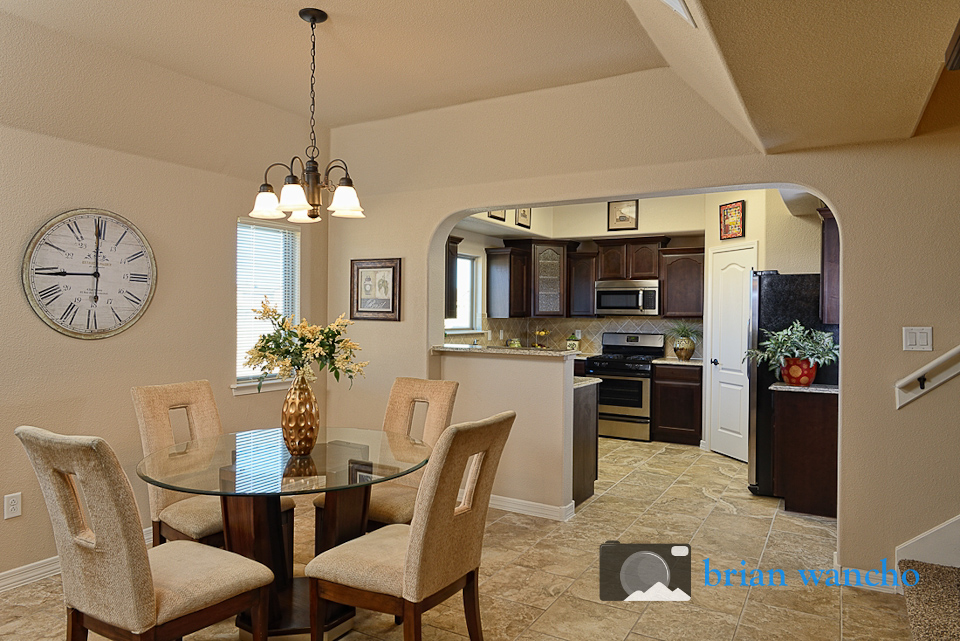 Most times, the addition of artificial light is used to bring the amount of light in the interior closer to the amount of light outside, which makes the windows look less like bright white glowing spots of light. In most cases, the goal is just to capture the edges of the window frame and the blinds if they are present. If the view through the window is a selling point, the balance will be adjusted to allow the photograph to capture the interior and the view at the same time.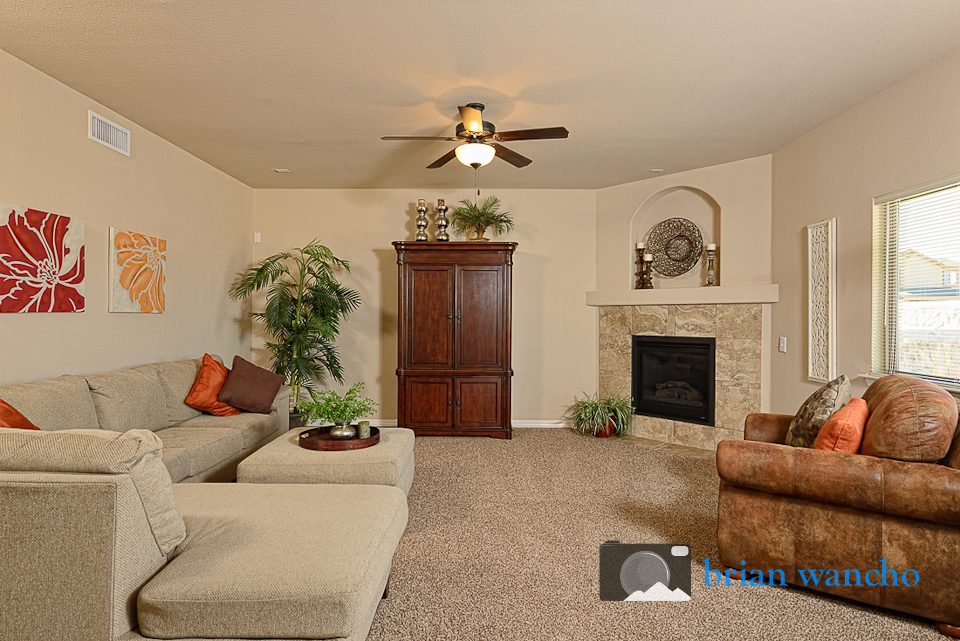 The mixture of light within each space makes getting accurate color difficult. To tackle this, a gray card is placed in each scene. During post processing, the color compensation value from the photo with the gray card is applied to the final scene.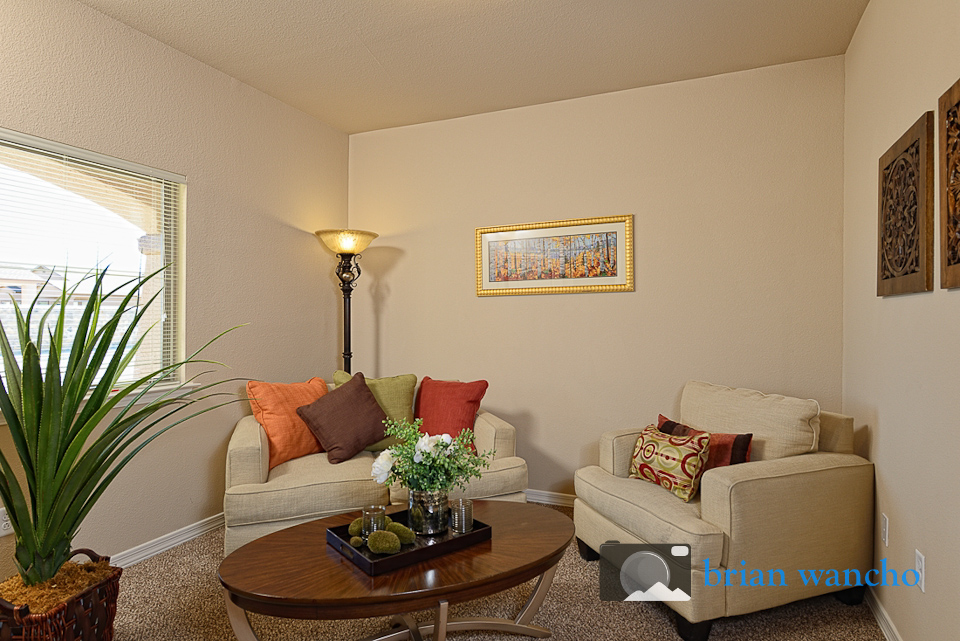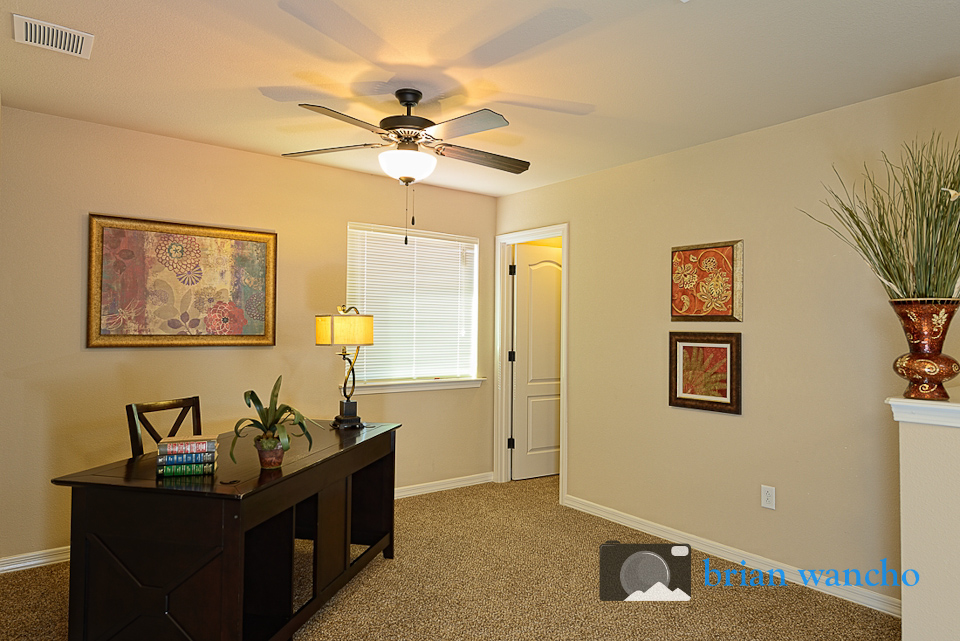 To give the viewer an accurate impression of the home, I shoot both room detail images and transition area images. The goal of these images is to tie the spaces together.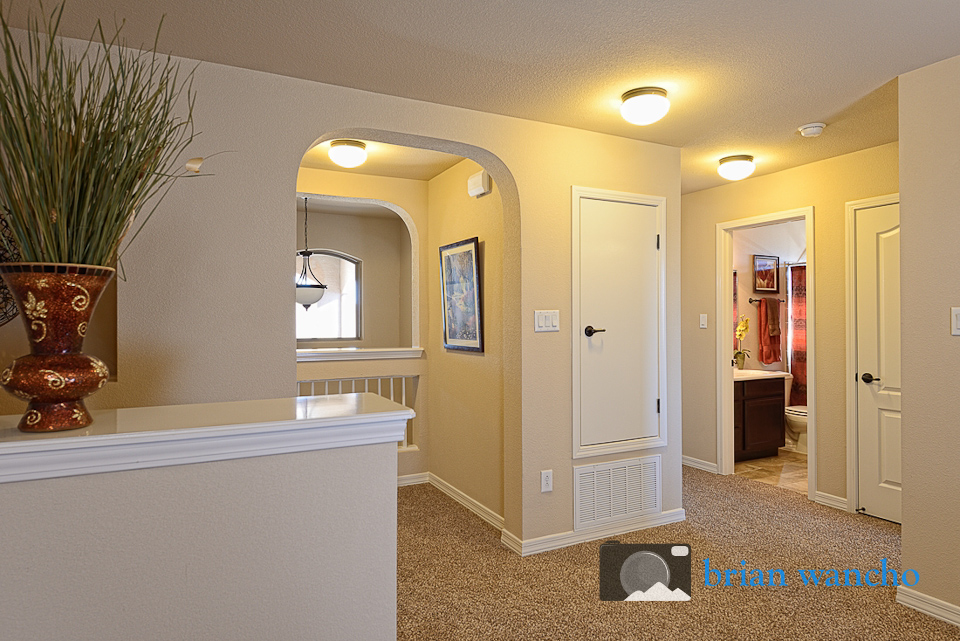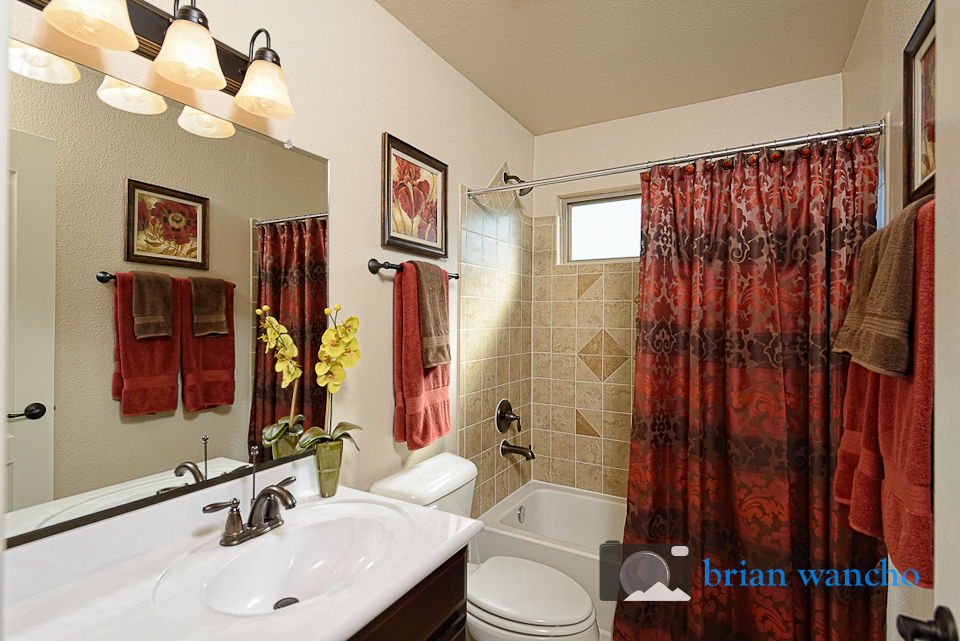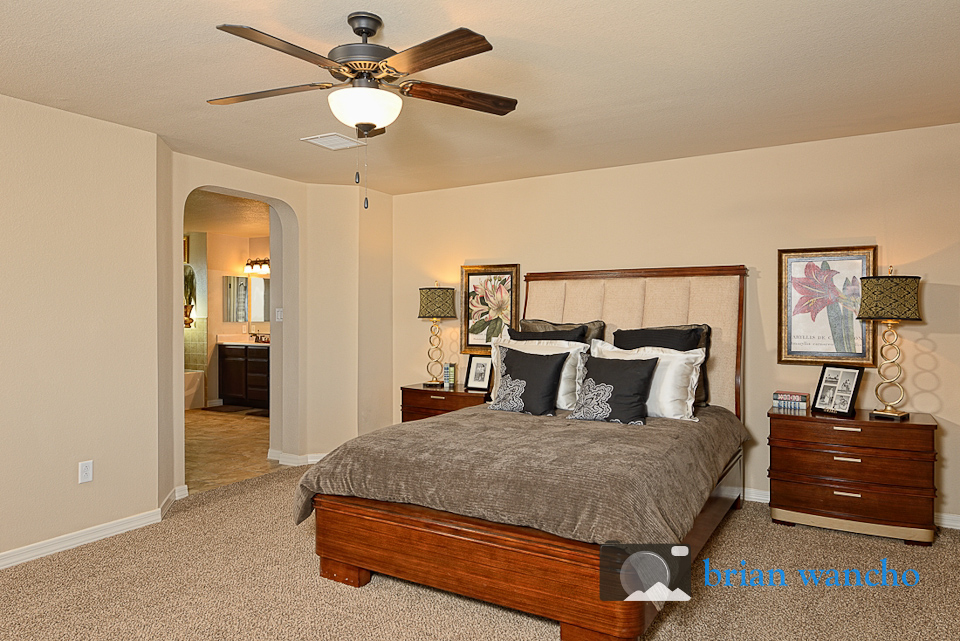 Special attention is paid to the composition of each scene to ensure that all vertical lines are perfectly vertical and that lens distortion does not cause objects in the room to appear unrealistic.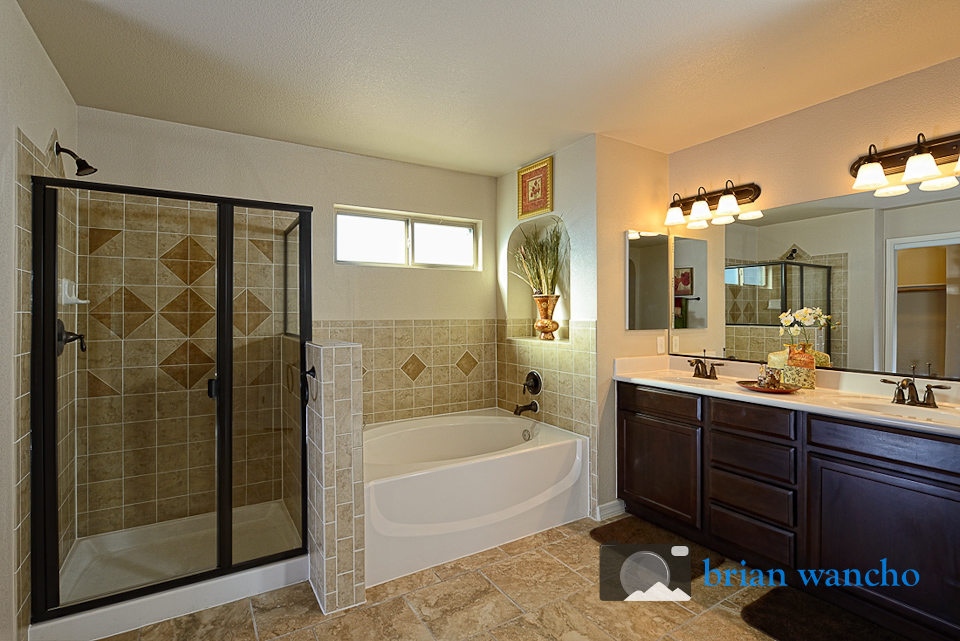 When possible I like to capture creatively composed images such as the one shown below. The vanity mirror opposite the mirrored doors on the closet provided an opportunity for infinite depth. The only tricky part was getting the camera out of all the reflections.