Here are some selected images from a recent real estate photography shoot. This session focused on the interior spaces of this model home.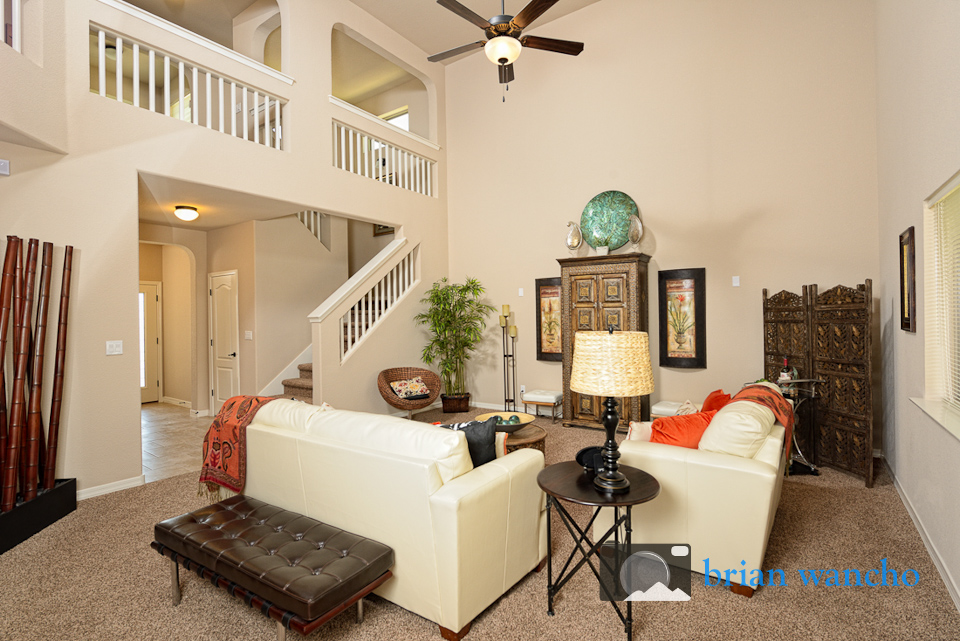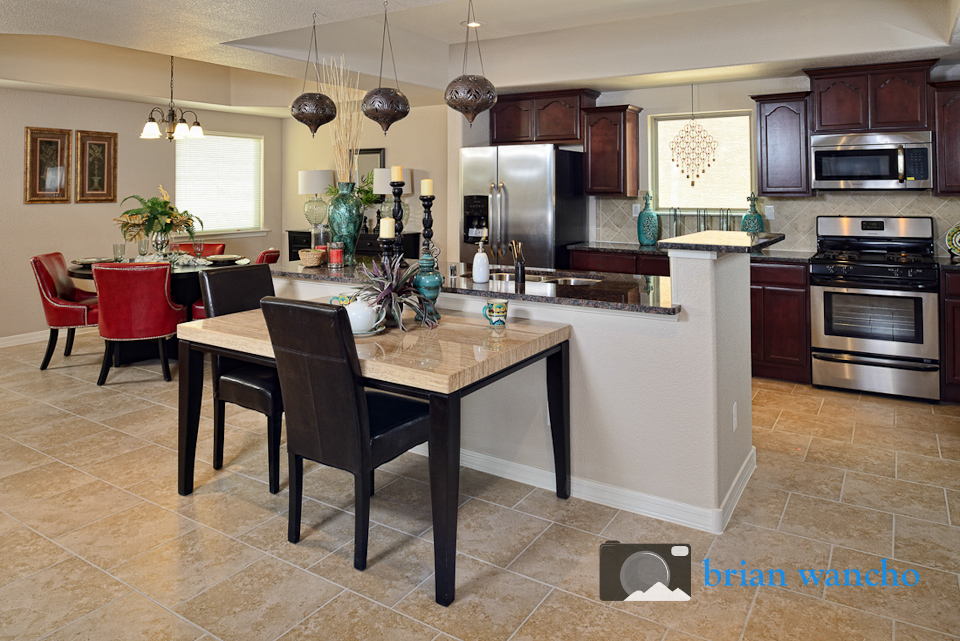 Here is a peek behind the scenes from the shoot. Most interior real estate and architecture sessions involve the use of multiple off camera flashes to create a pleasing balance of light in the space. I also use an iPad to wirelessly control the camera and review the resulting images on a large screen.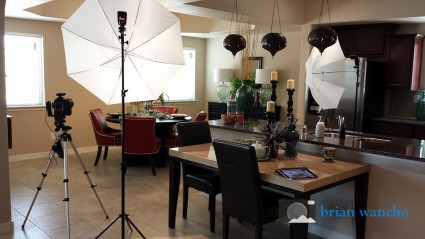 The photo below shows 3 of the 4 flashes I used to light this kitchen. The 4th flash is located in the laundry room near the right of the scene.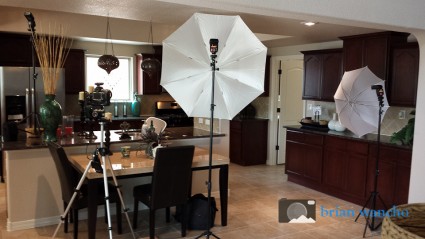 The resulting image below shows how the flashes create interest in the image. The flashes serve to raise the amount of light in the room to be closer to the amount that is coming in through that large window. This creates a visually balanced image without any "blown out" windows that look like blobs of white light. You can also see the impact the flash in the laundry room had. That room would normally appear very dark in a photo taken from the kitchen.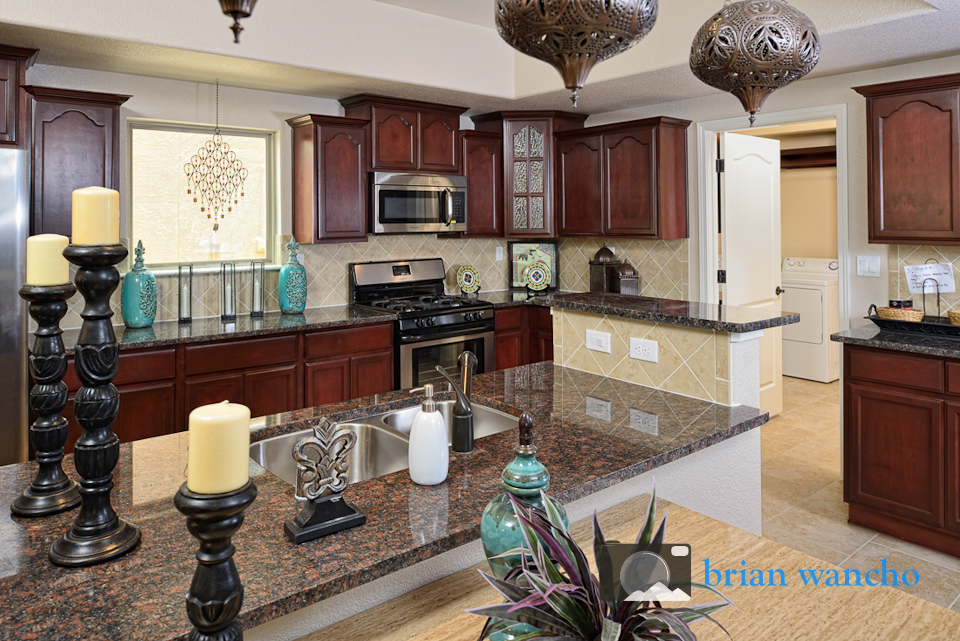 Another trick that is in use in the photo above is made possible by the use of a perspective control (or tilt/shift) lens. You may notice that the point of view is very high. The photo showing the tripod reveals that the camera is very high. A normal lens used at that height would produce a photo that includes too much of the ceiling and not enough of the floor. By shifting the lens down, the high perspective is maintained (to show the lower cabinets in the kitchen) while the floor to ceiling ratio is maintained.
The same lens makes a photo like the one below possible.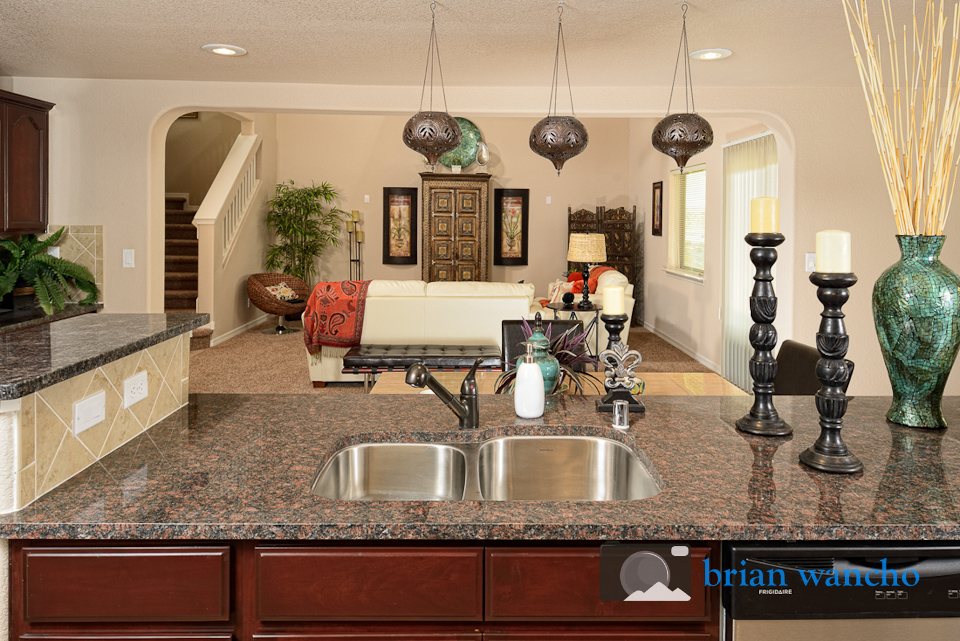 The benefit of off-camera lighting can be seen in the photo below. The foreground (bedroom), middleground (bathroom), and background (closet) are all well-lit using flashes tucked away in each space.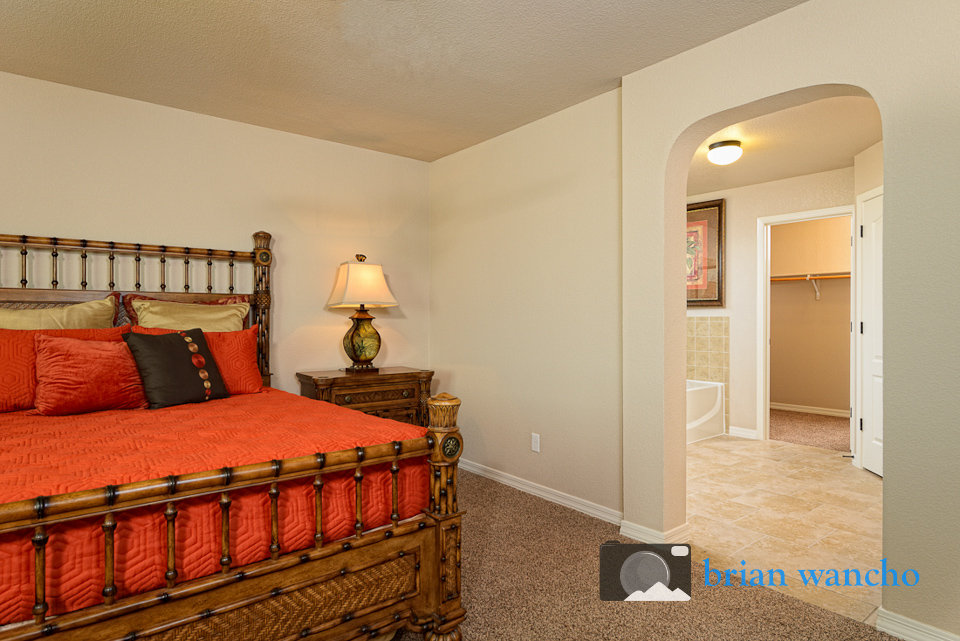 The image below shows how challenging it can be to photograph a bathroom. Large mirrors and other reflective surfaces make it difficult to hide the camera and flashes in the scene. Sometimes, a little work in Photoshop is required to clean up the things that couldn't be hidden during the shoot.