I am currently in the process of photographing several model homes for local home builder, Desert View Homes. Here are some of my favorite photos from one of the recent sessions.
Because this home faces north, the front elevation will always be in the shade. This presented a perfect opportunity for a dusk exterior.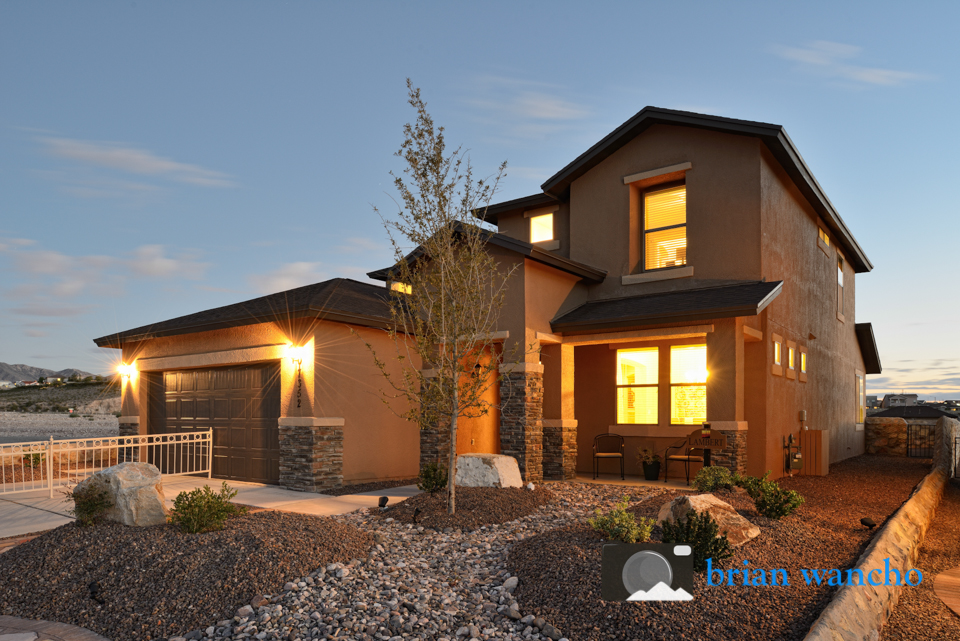 To capture the interior spaces, I used a combination of wide angle shots like the one shown below as well as tighter compositions shown further down the page.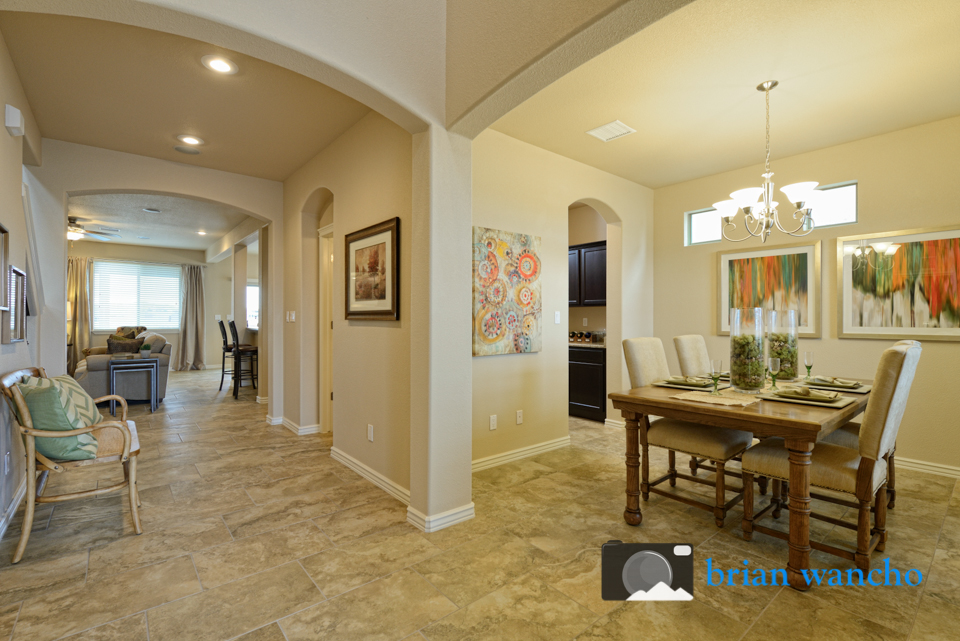 Photos like the ones above and below help give the viewer a sense of the connections between the spaces. It is a good alternative to full "virtual tour" photography that involves the creation of immersive images.
The challenge with photos like these is getting all the spaces properly lit. For the photo below, most of the areas were lit with window and interior lighting with the exception of the laundry room on the left. A single flash pointed directly at the ceiling did the trick.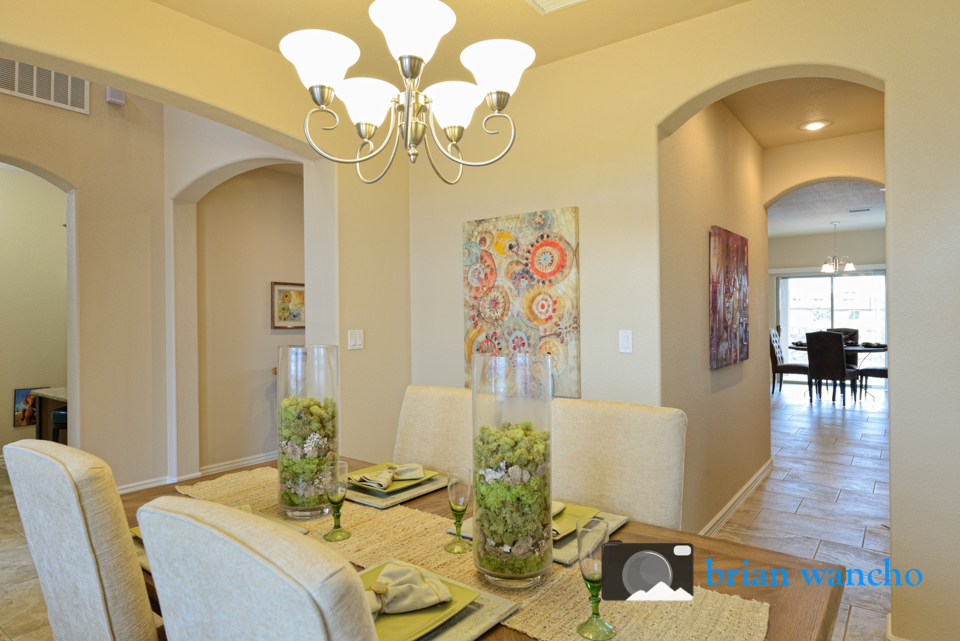 The shot below is essentially the opposite angle of the one above.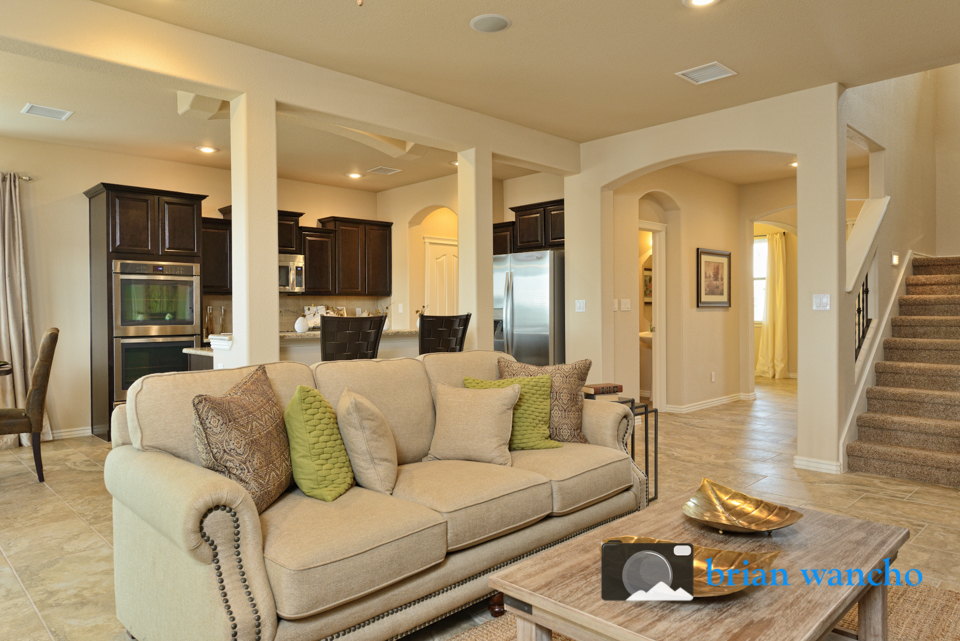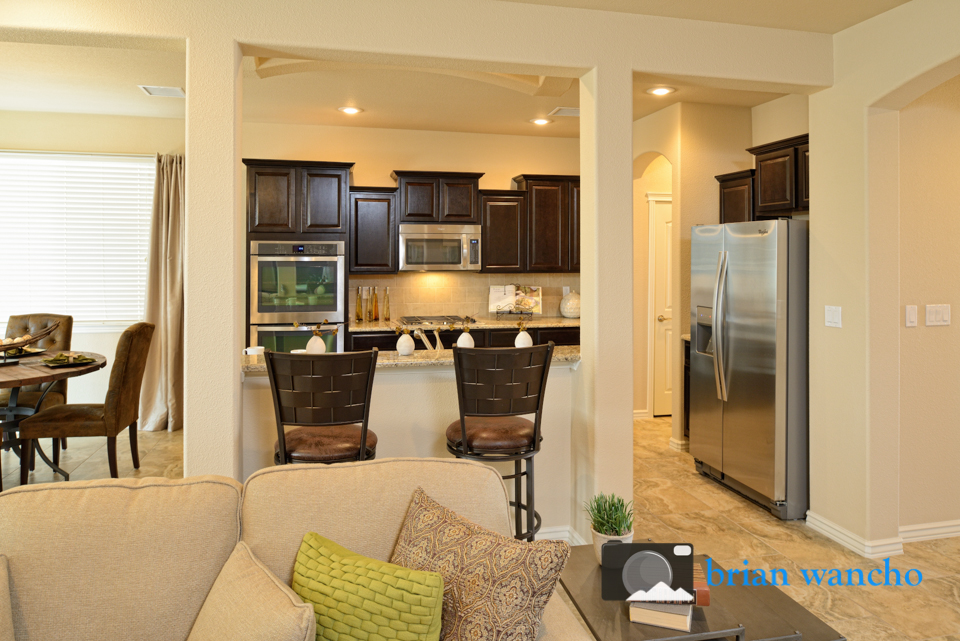 Although the photo below may appear very simple, it actually requires a special lens – the Nikkor 24mm PC-E. This lens allows the camera to be placed at a high position (which prevents the viewer from seeing the underside of the upper cabinets) while also shifting the perspective downward to view the countertop in the foreground. You can see other examples of this lens in action in my blog post titled Attention to Detail in Real Estate Photography for a Home Builder.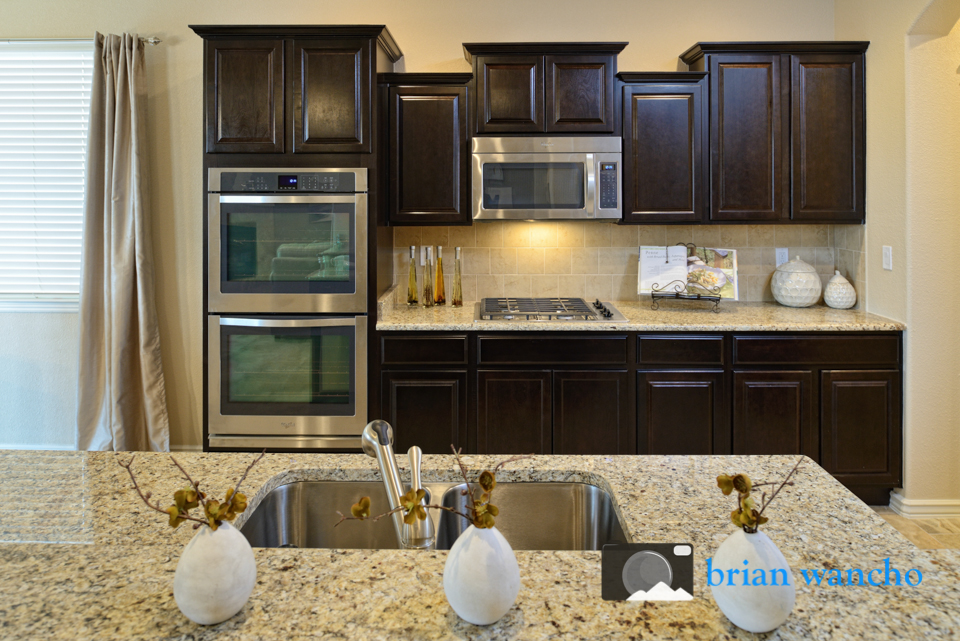 Here are a few more photos from this property showing the master bedroom and bathroom.